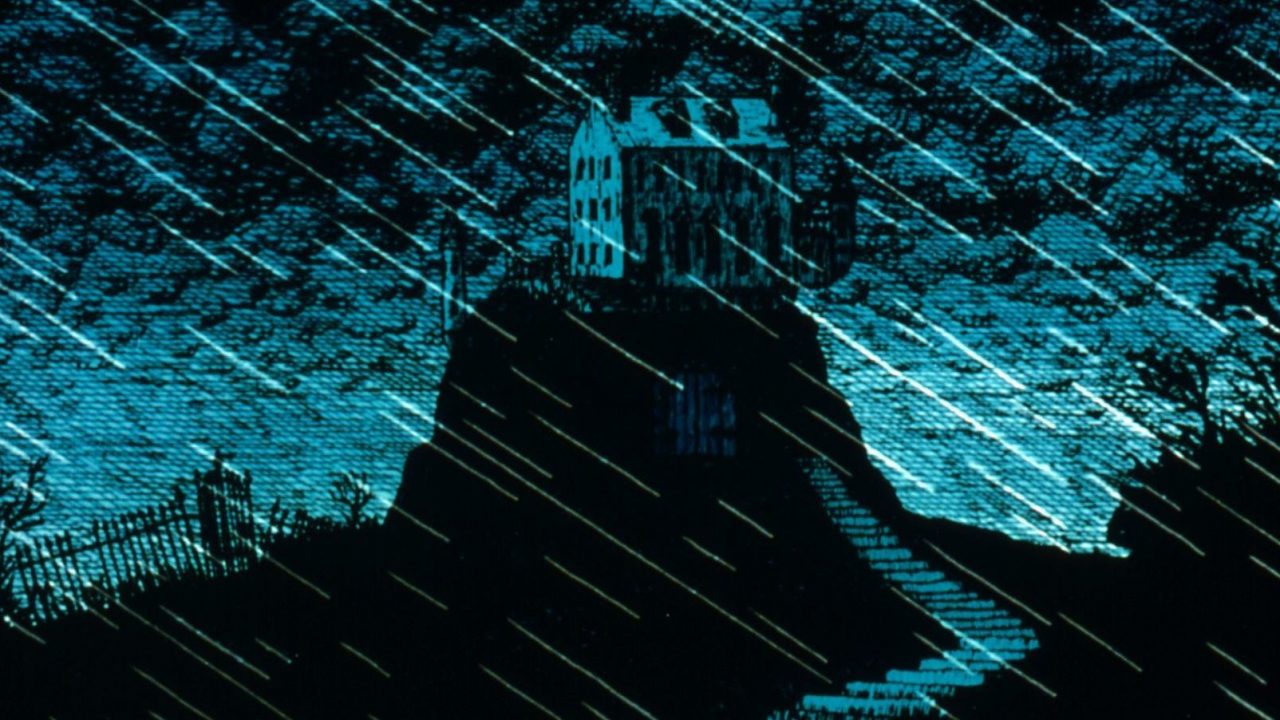 Watch 4 Spooky Films About Monsters for Kids!
As All Hallows Eve draws nearer, we begin to experience a variety of changes. Temperatures start to drop, the days become shorter, the nights longer, the leaves change colour and fall to the ground, and our food economy becomes primarily pumpkin-spice based. But, perhaps the most important change is that the spirit of Halloween begins to take hold.
So, to properly prepare ourselves for Halloween, we here at NFB haunted house headquarters have gathered a pack of monstrous films, all for your viewing pleasure! Sometimes monsters stand in as metaphors; manifestations of our most deeply held collective and individual fears made physical and palpable. Other times, monsters are just good spooky fun.
So, turn off all the lights, grab a pitchfork and some torches, and get ready for a veritable cinematic monster mash!
A Monster's Calling
A Monster's Calling, Louise Johnson, provided by the National Film Board of Canada
We begin our creature feature with an animated short that's as funny as it is poignant. Using the classic monster-under-the-bed trope to great effect, director Louise Johnson soundlessly weaves a tale of how our own anxieties and insecurities can become monsters all their own.
Lost Monster Hop
Lost Monster Hop, Jody Kramer, provided by the National Film Board of Canada
We continue our haunted list with this delightful little ditty. In this short animation about a pair of mellifluous monsters, we meet a lost banjo-wielding monster who's baffled by a signpost next to some railroad tracks. She soon meets another monster and, though she's initially frightened by the creature, they soon break out into a duet! A fun film for any monster lover.
Shyness
Shyness, Les Drew, provided by the National Film Board of Canada
A fresh take on one of the most famous monster stories of all time, Shyness is a highly relatable animated film. The short revolves around the infamous Doctor Frankenstein attempting to create his equally famous monster. But, after bringing the monster to life, Frankenstein is aghast to find out his beast is too shy to frighten anyone! A must-watch film for anyone who has ever felt shy in their life.
The Visitor
The Visitor, David Barlow-Krelina, provided by the National Film Board of Canada
We finish our abominable list with perhaps the spookiest entry so far. The Visitor tells the tale of a young boy left alone in a large vacant house. Or at least he thinks he's alone. Soon, a cloud-like monster seeps into his home and begins to terrorize him. Try as he might, our young hero seems unable to escape the creature's pursuit. Of course, as in all tales involving the monstrous, the moral here may be that the monster is just an expression of the protagonist's deepest fears.