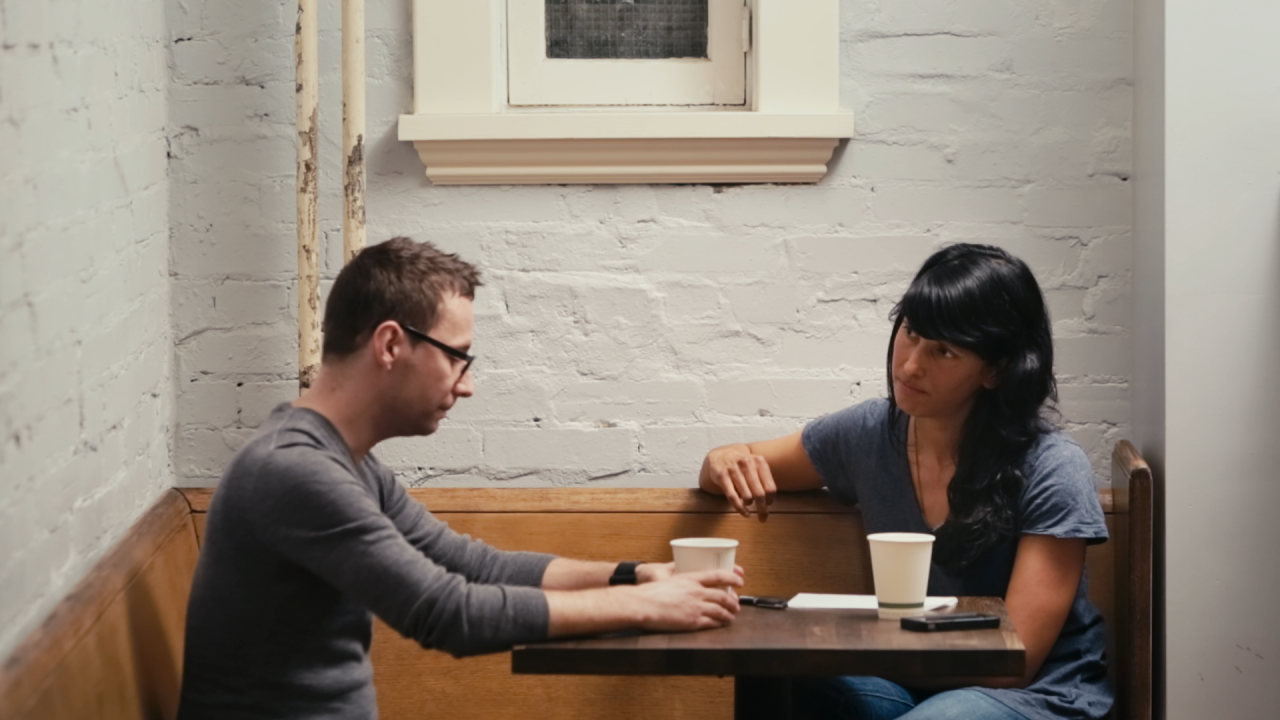 A Better Man Offers a New Approach to Eliminating Domestic Violence
Attiya Khan, a counsellor who advocates for survivors of violence, turns the lens on herself and her abusive ex-boyfriend in this riveting documentary.
A Better Man is a film that takes you by surprise and turns everything you think you know about abuse on its head. Khan, in an effort to make a documentary about violence against women, ended up starring in one instead. When she started bumping into Steve, her abusive ex from over 20 years ago, it stirred her to approach him about the idea of appearing on camera.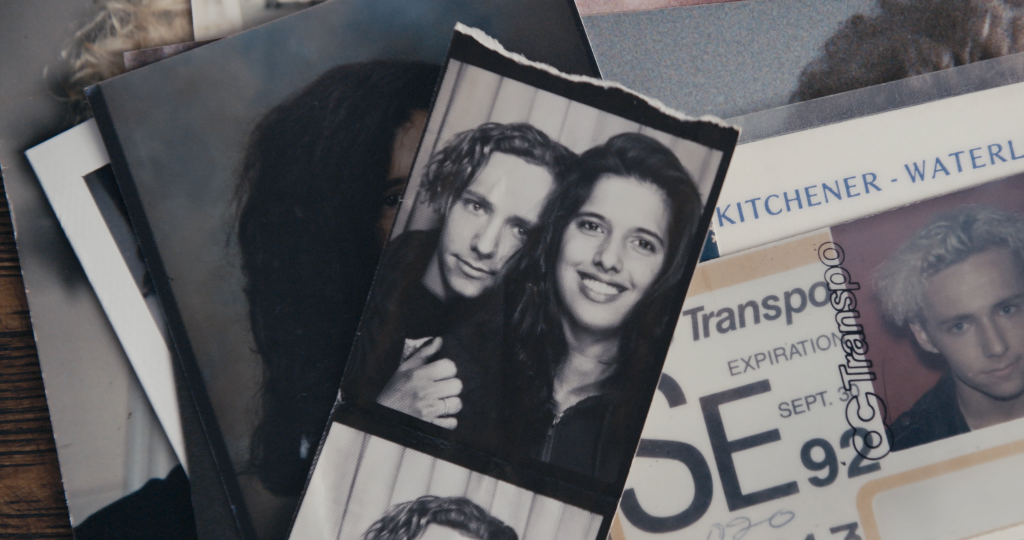 Steve and Attiya's relationship was a tragic one. They both still remember the magical day they met, but Attiya also clearly recollects how quickly things went downhill. She was 16 and he was 18 and they moved in together shortly afterwards. They stayed together for two years, all the while Steve was violently abusing Attiya, often choking her to the point of passing out.
A New Approach to Eliminating Domestic Violence
Rather than only focusing on Attiya's experience, A Better Man makes the bold move of including Steve in the process. Through filmed meetings between Steve and Attiya, as well as filmed segments of their therapy sessions (individual and group), we see how each party remembers the events. Or doesn't.
This is an incredibly uncomfortable film to watch. These are moments – confrontations between abused and abuser – that rarely happen in private, yet here we are watching them unfold on screen. Listening to both of their stories is unnerving; hearing the places where their stories differ, and where they are painfully the same.
A Better Man, Attiya Khan & Lawrence Jackman, provided by the National Film Board of Canada
Attiya Khan and Lawrence Jackman, Filmmakers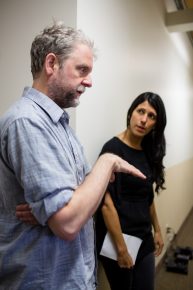 This was a first film for Attiya. As she says, "A Better Man grew out of my personal and professional experiences with domestic violence." It served as the documentation of a personal experiment between Steve and herself, in an effort to heal and understand. Her hope is that it will help others to find solutions, as well.
For the project, Attiya teamed up with co-director Lawrence Jackman. Jackman was extremely sensitive to the fact that they were making public what was normally private. He and the entire crew took it upon themselves to make the process as smooth and easy as possible.
Domestic Violence by the Numbers
All parties involved in A Better Man had one goal – to help others find a way out of a difficult situation. According to a 2013 Statistics Canada report, the rate of violent crime against women in the 15 – 24 age category was by far the highest among women. That same age group was found to be most vulnerable when it comes to certain types of dating violence. A woman is killed as a result of violence every six days in this country.
Yet despite these numbers, little has been done to rehabilitate the men responsible for the violence. In trying to discover the motivation for Steve's behaviour, A Better Man touches ever so lightly on abuse against young boys. This really highlights how little is done in society to break the cycle of violence early. Taking the bold step of including Steve in this film, and seeing him accept accountability, helps towards changing our societal norms.
The film is now available for free on NFB.ca, as our way to mark the Day for the Elimination of Violence Against Women. It may not be easy viewing, but it's essential.
Update : Fimmaker Attiya Khan is among the 2019 YWCA Toronto Women of Distinction Award for Social Justice recipients. "Attiya's body of work has combined front-line service, advocacy, activism, and the arts – all towards the goal of achieving gender justice and eliminating racism."