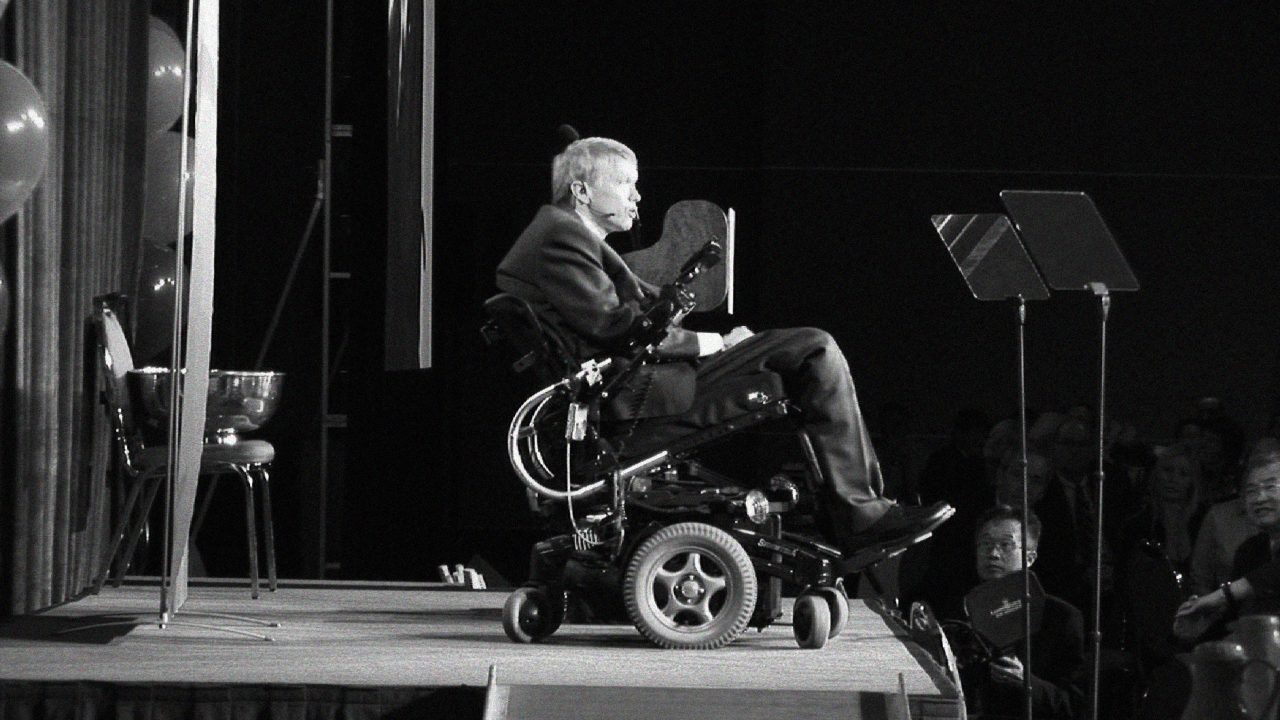 This Week on NFB.ca: Watch 4 Inspiring Films about Living with Disability
This week on NFB.ca we looked at films that explore disability, specifically focusing on the stories of four individuals and how they navigate through life.
From an accomplished playwright to a soulful singer to a group of women redefining intimacy, these films show different aspects of what it means to live with a disability, and thrive in the face of adversity.
We regret to inform you
Meet Dr. Heidi Janz, an incredible woman who's accomplished far more in her life than many can ever hope to… despite having a severe disability. She's written award-winning plays and holds a position as an adjunct professor but is unable to perform the simple tasks required to live life independently. Yet, she is denied any financial assistance from government programs because her mind is still productive. This 10-minute short raises interesting questions about what it means to live with a disability.
We Regret to Inform You…, Eva Colmers & Heidi Janz, provided by the National Film Board of Canada
How Does it Feel?
This is a gem of a short film that focuses on disability and the restorative power of art. Fifty-eight-year-old Kazumi suffers from cerebral palsy, but that doesn't stop him from partaking in his favourite pastime – singing. Aided by vocal teacher Fides Krucker, he puts together a one-man show like no other, with interpretations of Motown classics that will leave you breathless… and reaching for the Kleenex.
How Does It Feel, Lawrence Jackman, provided by the National Film Board of Canada
Citizen Sam
This feature doc from 2006 presents the inspirational story of Sam Sullivan. Sullivan is a quadriplegic city councilor in Vancouver making a run for mayor. Politics is stressful enough, campaigning is pure hell, and then throw in the added disability? Suffice it to say that Sullivan is an incredible human being, and this is an honest portrait that does his story justice.
Citizen Sam, Joe Moulins, provided by the National Film Board of Canada
Toward Intimacy
It's hard to believe this film was produced over 25 years ago, but there you have it. In this feature doc, we follow 4 women who share their stories of disability with us. Though their stories touch on different topics, the biggest focus is on finding and sustaining intimacy. From sexuality to self-esteem, these women open up in order to allow us a better understanding of their issues.
Toward Intimacy, Debbie McGee, provided by the National Film Board of Canada