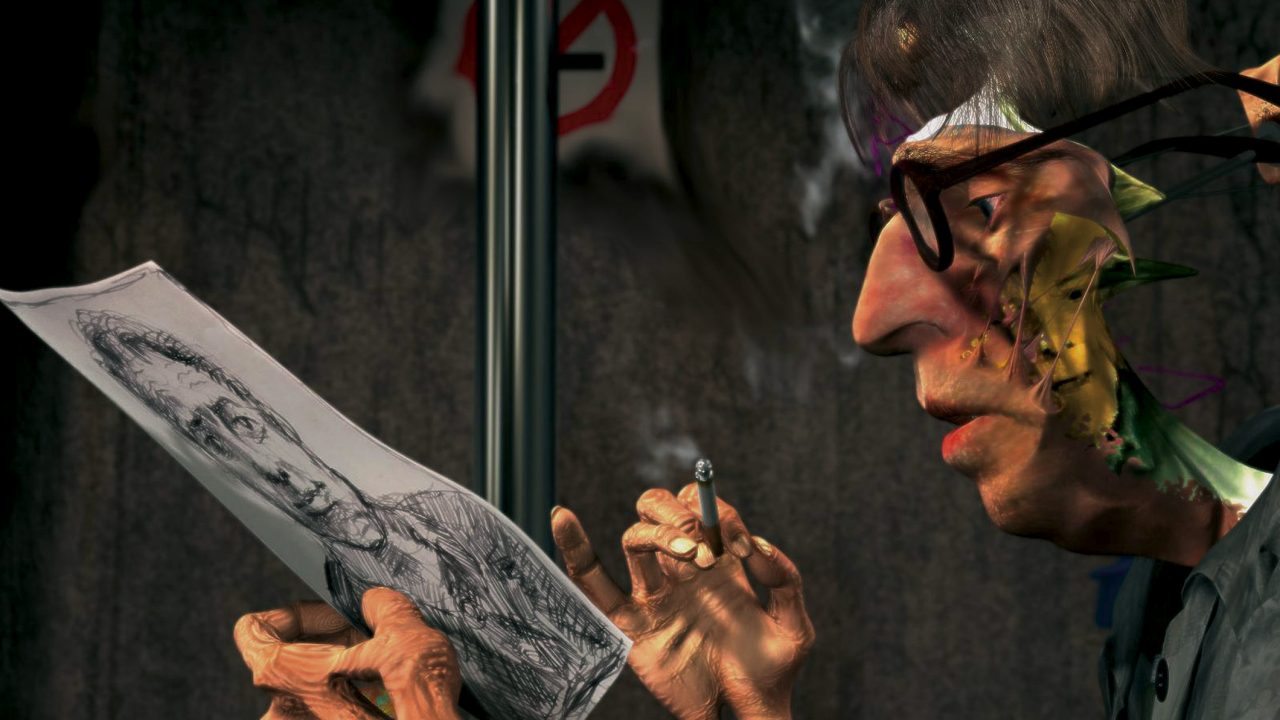 This Week on NFB.ca: Oscar Winners
It's Oscar® time, and this year we're extra excited because we've got a horse in the race. Well, maybe not a horse, but we do have a pig, a dog, an ape… well, you'll see.
Throughout the NFB's history it has produced many films that have gone on to be nominated for awards, and a good percentage of those films have won. When it comes to the Oscars, there have been 75 nominations and this year's film, Animal Behaviour, marks the second nomination for Alison Snowden and David Fine. Fingers crossed it marks the second win, too.
Animal Behaviour
So how could we have a post about Oscar-nominated films and not lead with this year's contender?
Brace yourself for a weird and wonderful foray into a group therapy session consisting of an ape, a leech, a blue bird, a pig, a praying mantis, and a cat, all led by Dr. Clement the dog. The film is a joy to watch. It's perfect for today's world and you will howl with laughter. "Oh… the things I've seen…"
It's only free until Sunday, so if you haven't seen it, watch it now!
Animal Behaviour, Alison Snowden & David Fine, provided by the National Film Board of Canada
Danish Poet
This Oscar winner was one of my first NFB loves. I am a huge fan of anything Torill Kove, and this animated short was my gateway film. It's the story of Kasper, a young poet bent on meeting the famous writer Sigrid Undset but ending up on a completely different journey.
Danish Poet is the kind of film that tackles the big questions in life. But it does it with charm, humour, and grace. Through Kasper's quest we see how all the little things add up in the end. If you haven't seen it, watch it now. Then watch everything else Torill Kove has done.
The Danish Poet, Torill Kove, provided by the National Film Board of Canada
Ryan
Chris Landreth's Oscar-winning masterpiece is the first film I watched when I started working at the NFB. Not to be confused with the first NFB film I ever saw – I couldn't even tell you what that was. My supervisor at the time asked if I'd seen it. When I said no, he sat me down at my desk and hit play. When it was over, I thought, This is not the NFB I remember.
Get ready for a seriously psychedelic trip through the minds of both Landreth and celebrated Canadian animator Ryan Larkin. Literally. Landreth's animation uses CGI to look beyond the surface, exposing the ugly underbelly of the human condition. Trying to understand Larkin's downward spiral into addiction and panhandling, he digs deep, speaking with both Larkin and those closest to him.
Ryan , Chris Landreth, provided by the National Film Board of Canada
Flamenco at 5:15
Gotta dance? Then you'll love this short documentary featuring the late Susana and Antonio Robledo. These were two of the greatest flamenco teachers from Spain, and they taught a class to the senior students at the National Ballet School of Canada.
This film took home the Oscar in 1984. No doubt a great deal of the film's success had to do with Susana's energy and charm, and the simple, impressionistic way in which it was shot. Truly a beautiful little film.
Flamenco at 5:15, Cynthia Scott, provided by the National Film Board of Canada
The Sand Castle
Fans of the NFB will be no stranger to Co Hoedeman's work. From his Ludovic series to Marianne's Theatre, his films are designed to follow you from childhood into adulthood. This short won the Oscar in 1978, where it was nominated alongside another NFB film, Ishu Patel's The Bead Game.
In this film, we meet a creature made of sand who sculpts other creatures out of sand. While the big guy is busy creating, all the little guys are furiously building a castle. But things take a sudden turn, and this clever little film proves it packs a few surprises.
The Sand Castle, Co Hoedeman, provided by the National Film Board of Canada