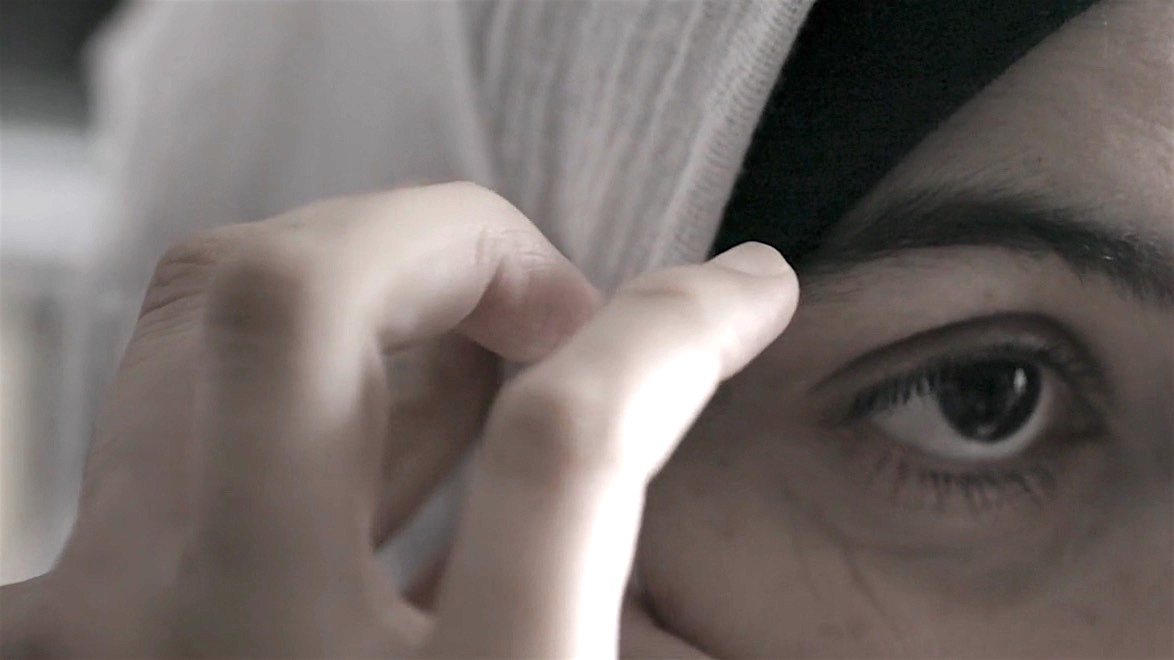 Five Feminist Minutes: Another Look
It was versatile and winning formula, the perfect way to celebrate the achievements of Studio D while extending its reach into new communities.
Five Feminist Minutes first saw the light in 1989 when Rina Fraticelli, Executive Producer of the NFB's pioneering women's unit, was looking for ways to mark Studio D's 15th year. Conceived as an omnibus program, an anthology of shorts that would accommodate a multiplicity of fresh voices and stories, Five Feminist Minutes circulated widely, opening doors for new women filmmakers across Canada.
Thirty years down the road, as Canada's public producer marks its 80th anniversary and Studio D marks its 45th, the NFB has collaborated with Hot Docs to revisit the project.
With Five Feminist Minutes 2019, four contemporary directors have made shorts in the spirit of the original series, each citing a title from the 1990 program as inspiration. 
All eight films are screening at the 2019 edition of Hot Docs — and as of May 1 all eight are available online at nfb.ca
Gone Fishing: Alexandra Lazarowich Honours Indigenous Knowledge
Lake, Alexandra Lazarowich, provided by the National Film Board of Canada
It's 25 below, a fine and frigid winter day, and Alexandra Lazarowich and her crew are tagging along as Jamie Linington and Maureen Caudron-Bell venture out onto the vast frozen surface of Lesser Slave Lake to go net fishing — something that generations of local Cree and Métis people have done before them.
"It was great to just be there, to watch them work," says Lazarowich, whose quietly compelling short Lake evokes the observational vérité docs of the 60s and 70s. "Indigenous labour is never just work. It's cultural practice, our Indigenous knowledge. It's how we are in the world."
"There's lots a stake right now, with ongoing struggles over fishing rights, but I wanted the film's power to be its simplicity," says Lazarowich. "I've known Jamie for ages, and I see value in simply observing people you know doing something they do well, something they've always done."
Whether working as a visual artist, storyteller, producer or director – Lazarowich is passionate about Indigenous stories. "I want to make films in which Indigenous people get to see themselves," she says. Her credits include Rights for Indian Women, Out of Nothing, Cree Code Talker, Crooked Creek, Empty Metal, INAATE/SE/ and Alvaro. Fast Horse, her thrilling and beautiful short about the Indian Relay, arguably the continent's original extreme sport, was named Best Short Documentary at ImagineNATIVE in 2018 and won the Special Jury Prize for Directing at Sundance earlier this year.
Minqon Minqon: Wosqotomn Elsonwagon (Shirley Bear: Reclaiming the Balance of Power), Catherine Anne Martin, provided by the National Film Board of Canada
Lazarowich has drawn inspiration from Minqon Minqon: Wosqotomn Elsonwagon (Shirley Bear: Reclaiming the Balance of Power), Catherine Martin's profile of the Maliseet artist Shirley Bear, also known as Minqon Minqon (Rainbow Rainbow). "I really like how Catherine Martin represents the ideas of the tradition and knowledge, and I love how Shirley challenges the misrepresentation of Indigenous women. Her art practice is completely embedded in Indigenous knowledge, and that's something I wanted to explore with Lake. Jamie and Maureen are also artists in their own way."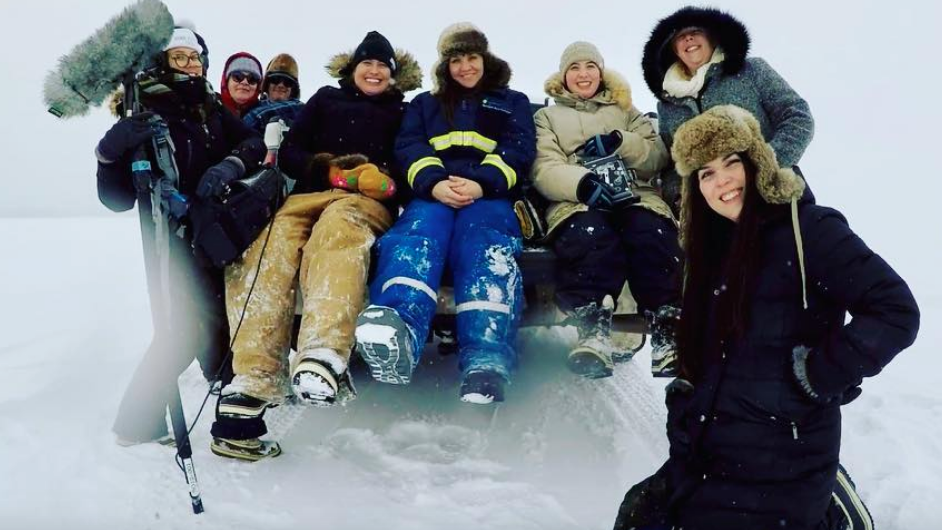 Two members of Lazarowich's all-Indigenous crew on Lake – assistant camerawoman Jade Baxter and sound recordist Charlene Moore – are participating in the 2019 edition of Hot Docs' Accelerator Program. "I'm at a point in my career where I get to flex that muscle, to open doors for other people," she say, "and that feels good."
Lake was produced by Coty Savard and David Christensen at the North West Studio.
Radical: Here Comes Walsh
Radical, Deanne Foley, provided by the National Film Board of Canada
Mary Walsh, the great warrior queen of Canadian comedy, has never been afraid to speak truth to power, wielding her satiric styrofoam sword at the most powerful men in the country.
A founding member of the groundbreaking comedy troupe Codco, she has gone on co-create and star in the weekly program This Hour Has Twenty Minutes, direct the feature film Young Triffie, and write Crying for the Moon, a novel based on her tumultuous St. John's youth.
Now the featured subject of Deanne Foley's short film Radical, Walsh addresses the subject of aging women with a characteristic blend of riotous wit and impassioned smarts.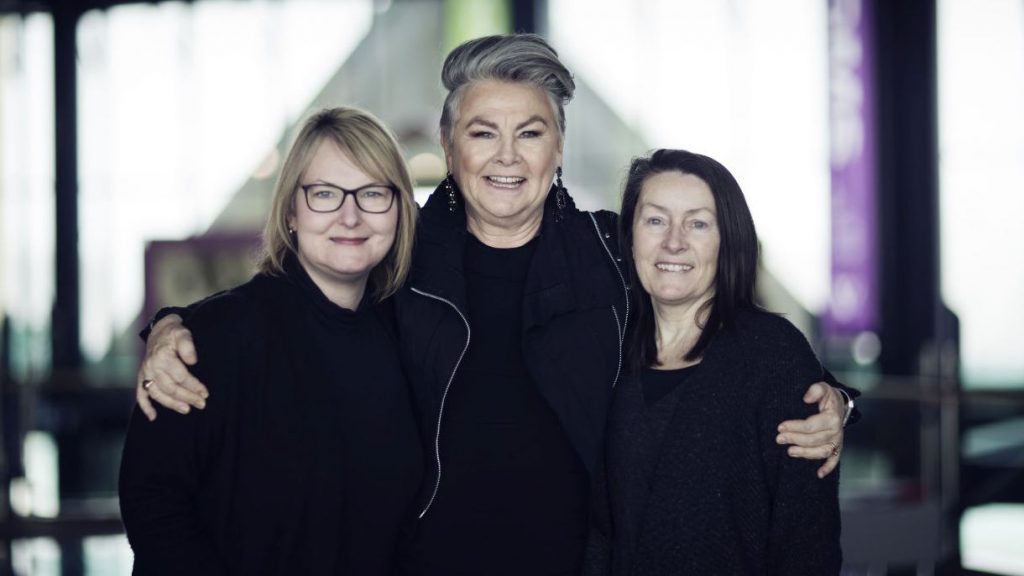 "She's a fearless force of nature, and she's made an indelible mark on Newfoundland and Canadian culture," says producer Annette Clarke, "As soon as we started talking about revisiting Five Feminist Minutes, my first thought was, who better than the iconic Mary Walsh — in collaboration with the enormously talented Deanne Foley. It took one riotous conversation over lunch to discover the radical theme."
Come Into My Parlour, Mary Lewis, provided by the National Film Board of Canada
Foley came onboard immediately. "I'd recently seen this wonderful TED talk that Walsh had done, all about woman and aging," says Foley. "Once women hit 50 or so, she said, women stop from being an object of desire and start being the subject of their own life. As a woman in her 40s, I was immediately intrigued. It's such an empowering concept."
In five tonic and entertaining minutes, Foley intercuts a spirited interview with Walsh with scenes from one of her legendary performances. "I wanted to capture her humour of course, but also her razor-sharp intelligence," says Foley, "I wanted to get into the head and heart of a performer who we all dearly love."
Mary Lewis' 1990 debut film Come Into My Parlour, a profile of a dauntless spinster aunt, another forceful Newfoundland woman, would serve as Foley's inspiration. "That film is one of the reasons I decided to become a filmmaker myself," says Foley. "I love that Mary shot part of her film on Bell Island, where we both have family roots, and I too was blessed with inspiring aunties, strong interesting women who weren't afraid of anything."
Radical was written by Mary Walsh and produced by Annette Clarke at the Quebec-Atlantic Studio.
Putting Patriarchy to the Camera Test
Camera Test, Joyce Wong, provided by the National Film Board of Canada
With Camera Test, Joyce Wong interviews a group of female film industry veterans to craft a tartly subversive look at patriarchy and racism in the commercial film world.
"There've been many important conversations on the way sexual violence has affected women's ability to participate in the film industry," says Wong (pictured below). "I wanted to expand the conversation, to examine the subtler things that get lost when women's voices are stymied during the creative process."
The featured performers are subjected to an increasingly absurd series of camera tests, with sexist direction from an off-screen male director — all juxtaposed with audio interviews with women in the industry. "The sexist feedback that women are forced to implement translates to ridiculous onscreen results," says Wong, "and the camera test device was a succinct way of showing that direct correlation."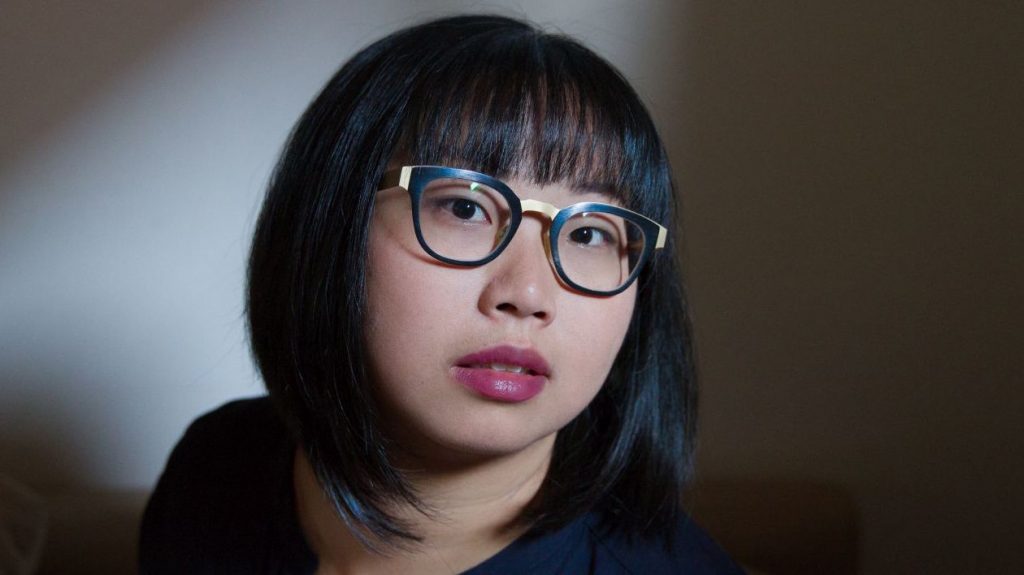 "No director sets out to make a bad film, but a great idea can become something completely incoherent when you're being inundated with a constant stream of misogynistic feedback. Our voices often get dismissed, bastardized or lost altogether — and that's a tragedy because good ideas are so valuable when you're making films."
The Untilled Story, Cathy Quinn, Frances Leeming, Cathy Quinn & Frances Leeming, provided by the National Film Board of Canada
Back in 1990, the directorial team of Frances Leeming and Quinn made a playful contribution to the original Five Feminist Minutes with The Untilled Story, a feminist riff on vintage NFB instructional films that tipped its stylish hat to the musicals of Busby Berkeley.
"The Untilled Story looks how patriarchy limits the ability of women to do their jobs in the workplace, and that's what really spoke to me," says Wong, "and on an aesthetic level, I really connected with the film's mischievous tone and its faux vintage approach."
Camera Test features pointedly comic performances from Amy Matysio, Gail Maurice and Rahhee Morzaria – and reunites Wong with DOP Maya Bankovic who shot Wong's debut feature Wexford Plaza. Written and directed by Wong, it performed well onthe international festival circuit, winning the Best Feature Award at both the San Diego and Austin Asian Film Festivals along with the Best Narrative Feature Award at San Francisco's CAAMFEST. The Los Angeles Times praised Wexford Plaza for its "deft script and sure-handed" and has tapped Wong as "a major talent to watch." The Power of Love, Wong's engaging short doc about Celine Dion's Kenyan fan base, premiered at Hot Docs in 2011.
Camera Test was produced by Justine Pimlott at the Ontario Studio.
Question Period: Ann Marie Fleming Listens…
Question Period, Ann Marie Fleming, provided by the National Film Board of Canada
Back in 2015 Ann Marie Fleming was among the Canadians who answered the call to assist incoming refugees from the war in Syria, opening her Vancouver home, which is how she befriended the women and girls featured in Question Period.
"It's impossible for most of us to know what our other human beings have experienced — but it is possible for us to listen," says Fleming. With Question Period, she has audiences listen as these women become agents of their own story. "I'm extremely grateful for their generosity, their openness and trust, their willingness to make this film with me."
In crafting the film as a 'sound poem,' Fleming chose to record her subjects' voices off-camera. "Like many immigrants, they tend to keep a low profile and not to speak out, and were more at ease without a camera. They're used to being asked questions about their culture and religion and such – but I was interested in hearing them ask their own questions. Ironically, while finding a safe haven in Canada, in many aspects of their life, they found themselves with less choices here as women than they would have had at home."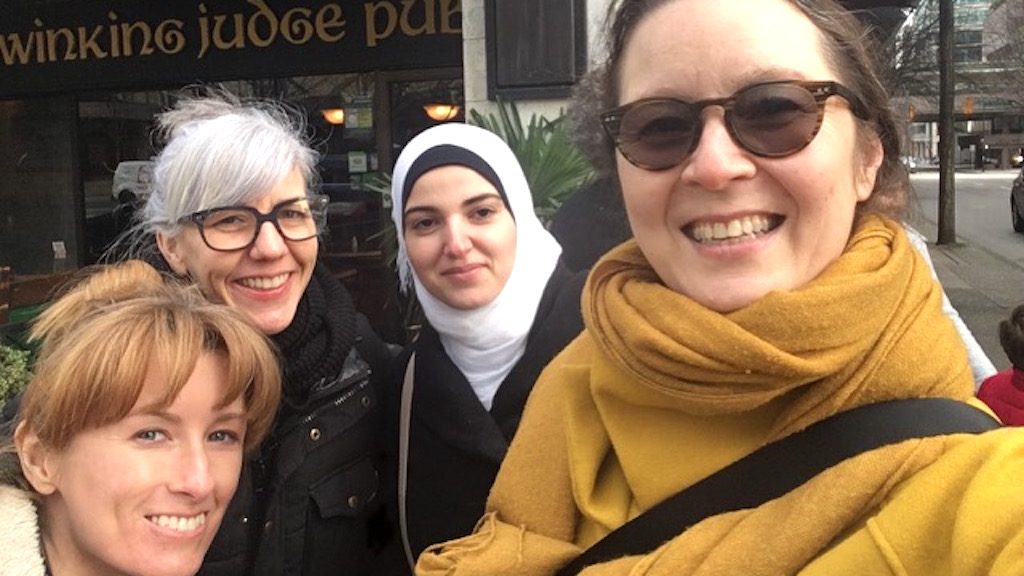 Recorded individually, the voices come together in the final mix to form a textured chorus, with some speaking English and others murmuring softly in Arabic. "Whispers of their mother tongue," as Fleming put it, "showing how much more they could say."
Meanwhile Manar, the face of the film, is quietly demonstrating the simple act of putting on a hijab. "It's the most everyday ritual but also one that's contentious for some people," says Fleming. As Manar slowly completes the process, the film bleeds from black-and-white into colour. "We're moving from iconic documentary style into more familiar, quotidian terrain," says Fleming. "We begin to see her more fully. She becomes part of us."
New Shoes: An Interview in Exactly Five Minutes, Ann Marie Fleming, provided by the National Film Board of Canada
Fleming describes Question Period as a sister film to her 1990 short New Shoes: An Interview in Exactly Five Minutes. "All my films are personal: they're about my own experiences or those of people who are part of my life. These two films are both opposites and similar. Gaye, the subject of New Shoes, is a friend of mine who had this incredible tale of domestic violence, one that helped change gun laws in Ontario. I interviewed her in what was my kitchen, serving her tea from great-grandfather's teapot. Manar doesn't actually speak on camera, but she too was filmed in my home. With Question Period, I'm not interviewing anyone, I'm just listening: the women had carte blanche to ask anything they wanted. But both are portraits of women that speak to larger societal and global issues. Both are about trauma, violence and endurance. They were also shot in a similar way, with an inside and an outside. Both play with tone and texture, and rely heavily on the sound to tell the fuller story. They are like sisters."
Fleming works in a variety of genres, from animation and documentary, experimental and drama), exploring themes of identity and memory in beautifully crafted work like Window Horses, an animated feature starring Sandra Oh, and You Take Care Now, hailed by TIFF as one of the best shorts in Canadian film history. Other NFB-produced credits include The Magical Life of Long Tack Sam and I Was A Child of Holocaust Survivors.
"I'm an immigrant as well," says Fleming, "but it wasn't until after I'd finished the film that I realized the direct connection to my subjects: my own family has lived through war, has survived natural and other disasters. In the not too distant past, they too were displaced peoples who either chose or were forced to leave their homes."

Question Time was produced by Shirley Vercruysse at the BC & Yukon Studio.
Pictured in banner: Manar Alseid Ahmed in Question Period.