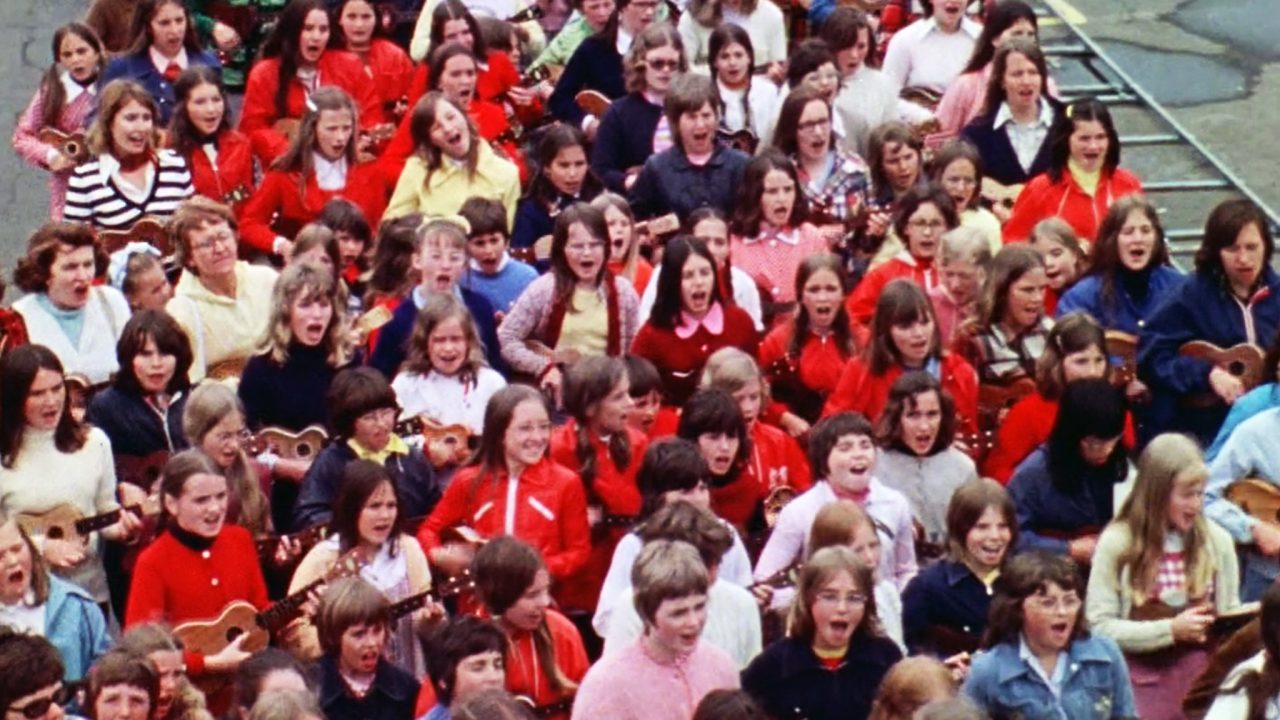 Atlanticanada: The NFB Turns Its Lens to the East | Curator's Perspective
On April 9, 1975, at 8 p.m., the CBC broadcast a special thematic program called Atlanticanada. This two-and-a-half-hour show focused on NFB films about the Atlantic provinces and was hosted by radio personality Max Ferguson. As Canada Day is coming up, I thought I'd take a look at how Atlanticanada came to be and discuss some of the films it featured.
The NFB and CBC had had huge success with the Adieu Alouette (Quebec) and West (Prairies) television series when they were broadcast in 1973 and 1974 respectively. Both consisted of half-hour documentary episodes on different personalities and cultural aspects of each region. They'd been warmly embraced by critics and audiences alike. The CBC wanted more, so the NFB set about making a series about BC and the Atlantic provinces, to be called Coastal Peoples. Very few people liked the idea of lumping these two vastly different regions together, so after some discussion, the decision was made to produce separate series. The result was Pacificanada, which in January 1975 broadcast the first of its eight episodes about British Columbia.
But what about the Atlantic provinces? After considerable thought, the CBC decided that instead of a series, the project would consist of a special themed broadcast that would include many short films linked together by a presenter. (They'd done the same thing the previous year with a special on Northern Canada that included the NFB title In Search of the Bowhead Whale.) And so Atlanticanada came to be. Ian McLaren, who had produced Adieu Alouette, took over producing duties, which he shared with Nova Scotia-based filmmaker Rex Tasker. Ferguson was chosen to present these short documentaries and the one-minute animated sequences that were used to connect them.
Ready When You Are is probably the funniest short doc of the series. In it, 1,000 school children attempt to play a song on their ukuleles at the Port of Halifax. The NFB sent a huge crew to film this. Of course, this turned out to be an exercise in frustration. The NFB got help from the Canadian Armed Forces, including being allowed to set up a camera on one of their helicopters to film the event. You can guess things aren't going to go well when director John N. Smith asks if a destroyer can be moved out of a shot early in the filming. Then there's the matter of the one and only bathroom available to the children. While this entire exercise must have felt like a hellish journey for everyone involved, it makes for a hilarious film.
Ready When You Are, Douglas Kiefer & John N. Smith, provided by the National Film Board of Canada
Boo Hoo introduces us to Chuck Clayton, a retired cemetery superintendent who visits the cemetery he worked at for most of his life in Saint John, New Brunswick. He recounts the stories of several of the people buried there, including the families of Hollywood actor Walter Pidgeon and film mogul Louis B. Mayer. His stories are both sad and funny. He tells us that he suffered a nervous breakdown at one point, no doubt partly prompted by having to bury young children from time to time. His most interesting observations are about how people react at funerals. An odd slice-of-life documentary about a very interesting man.
Boo Hoo, Grant Munro, provided by the National Film Board of Canada
Eastern Graphic concerns the titular weekly newspaper on Prince Edward Island, circulation 4,000. Its stories run the gamut from bear sightings all the way to coverage of the 1974 provincial election. The Eastern Graphic editor, Jim McNeil, makes it a point to get opinions from people who usually don't have much of a voice in these matters, during an election where Premier Alex Campbell is seeking a third term in office. This is a portrait of a local newspaper catering to its local population.
Eastern Graphic, Michael McKennirey & Kent Martin, provided by the National Film Board of Canada
For me, the best film in this series is Scoggie, a 26-minute documentary on Scoggie Watson, a 27-year-old who loves living on Cape Breton and has no desire to leave it. Right out of high school he built his own sailboat, including the sail. He loves nothing more than sailing it on Lake Bras d'Or. This is a beautiful film that shows that happiness is what you make of it. Watson could leave Cape Breton and look for work in the big cities like a lot of his peers have done. He chooses not to, and enjoys his life with his friends and neighbours while at the same time attempting to build an oyster-fishing industry on the lake.
Scoggie, Cynthia Scott, provided by the National Film Board of Canada
There were also films about the Acadian community, a musical ode to the founding of Halifax, a supertanker docking at Chedabucto Bay, and one on two brothers visiting the Newfoundland outport where they grew up.
The Atlanticanada broadcast was greeted with good reviews, with the Globe and Mail saying it offered "a fair quota of fun." The Montreal Star, referring to the overblown Oscars ceremony that had taken place the night before, said it was a "perfect antidote to Oscar night. Full of humour and good feelings." There were some dissenting voices who felt that two-and-a-half hours was simply too long to expect people to stay interested, but overall, the reviews were good.
Atlanticanada was another great example of the NFB highlighting one region of Canada by showing audiences some of the unique people and stories in that part of the country. I invite you to watch these fascinating films about a region many of us don't know too well.
Enjoy the films, and Happy Canada Day.
More information on the previous series can be found here: