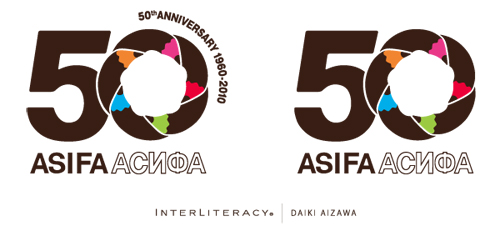 This blog post was translated from French.
ASIFA (International Animated Film Association) is celebrating its 50th anniversary this year. To celebrate the organization founded half a century ago by Norman McLaren and other animation artists, a list of the 50 best animated films was revealed last month, on the 1st day of the 2010 International Film Festival Etiuda & Anima.
The first ASIFA list, "Champions of Animation," was created in 1984 to celebrate the Los Angeles Olympics. The winner then was The Tale of Tales (1980), by Yuri Norstein.
Over 25 years later, 237 films were selected (from among 852 titles submitted) by 25 experts from 18 different countries. They then whittled the list down to the top 50 international animated films (actually 51, since two tied for 15th place). Among the judges were Canadian author, film critic, teacher and former executive producer at the NFB's Animation and Youth Studio, Marcel Jean.
And the big winner in 2010? Dimensions of Dialogue (1982), by Czech surrealist Jan Svankmajer, followed by closely by Yuri Norstein's Tale of Tales (1980).
http://www.dailymotion.com/videox2gtpo
9 Canadian films, 8 of them produced by the National Film Board of Canada, also made the prestigious list.
The Man Who Planted Trees (1987), by Frédéric Back is 7th. A CBC production.
The Street (1976), by Caroline Leaf, is not far behind, in 9th place.
The 2005 Oscar® winner Ryan (2004), by Chris Landreth, is 10th.
Number 12 is Norman McLaren's experimental work featuring dancers from the Grands Ballets Canadiens, Pas de deux (1968).
When the Day Breaks (2000), by Wendy Tilby and Amanda Forbis, is 17th.
Then comes the Peter Fòldes film Hunger (1974), in 20th place,
followed by Richard Condie's The Big Snit (1985), in 21st place.
In 29th place is another of Caroline Leaf's films, Two Sisters (1990).
And finally, in 41st place, is Jacques Drouin's masterpiece, Mindscape (1976), made using the Alexeïeff-Parker pinscreen.
For the complete list of the top 50 films, go to ASIFA 50 X 50.
Congrats to the finalists!