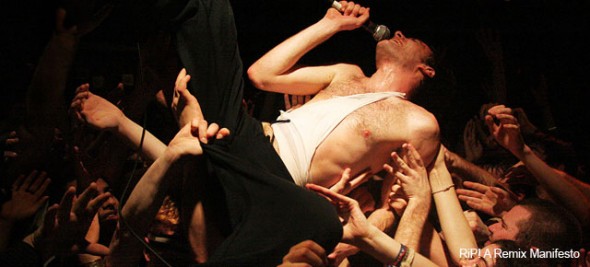 NFB Films Now Available on VIA Rail Trains
News
The NFB, the CBC, The Historica-Dominion Institute and VIA Rail have come together to provide passengers with free on-board entertainment within the Quebec City – Windsor corridor. The offer includes CBC/Radio-Canada TV shows and programs, Heritage Minutes vignettes and NFB films.
Marc Laliberté, President and Chief Executive Officer of VIA Rail Canada said –
Over the past two years, VIA Rail passengers have become accustomed to world-class Wi-Fi on our trains. Today, we are pleased to extend our Wi-Fi offer with entertainment and information produced by Canadians, for Canadians. Canadian culture is known for its rich diversity demonstrated by the artistic creativity of its people. Canadians can be proud of the many artisans, authors, actors and producers who create distinctive, original and innovative audiovisual works that honour them on the international stage. VIA Rail Canada is happy to promote them to its passengers.
VIA's On-Board Entertainment portal is the only one of its kind on a train in North America, and, over time, this interactive digital platform will host other Canadian content from other participating organizations.
Films available on VIA Rail
Here is a small sample of some of the films that will be available on board:
Finding Farley, Leanne Allison, Office national du film du Canada
Join Leanne Allison and her family as they trek through the Canadian wilderness while retracing the literary steps of author Farley Mowat.
The Sweater, Sheldon Cohen, Office national du film du Canada
The quintessential Canadian classic about a boy, his hockey sweater and his beloved Maurice Richard.
John Law and the Mississippi Bubble, Richard Condie, Office national du film du Canada
Get a quick lesson in economics and get-rich-quick schemes with this brilliant animated short film from Richard Condie.
RiP! A Remix Manifesto , Brett Gaylor, Office national du film du Canada
Join Brett Gaylor and Girl Talk as they take you on a journey through the complicated issues of copyright… and copy left.
Inner Rush, Christopher Romeike, Office national du film du Canada
Pay tribute to this legendary Canadian rock band as they receive their Governor General Performing Arts Award.
Read the official press release.