What's inside the new NFB iPhone App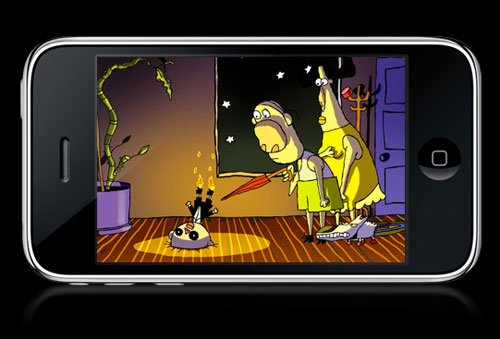 So here's what the NFB iPhone app can do:
*WATCH hundreds of NFB movies on your iPhone. Most of the films available on NFB.ca are encoded for the iPhone. Soon all of them will be available.
*WATCH LATER – We wanted to make an app that was useful even outside of wi-fi hotspots so you can load films to your iPhone for up to 24 hours of offline viewing.
*SEARCH – the NFB collection on your iPhone
*CHANNELS – Browse films by category and genre. (Classic Movies, Kids' Cartoons, etc.)
*FAVOURITES – Bookmark your favourite films
*NEARBY – Watch movies that others in your area are watching
Download the NFB iPhone app here (iTunes link).
The reviews are already coming in through Twitter:
"Possibly the greatest iPhone app ever: NFB Films. Watch 1000s of National Film Board of Canada movies. Best part? FREE!"
@bryanhughes
Teacher, North Vancouver
"I have NEVER wanted an iPhone… until now!!!"
@b_goldberg, Brianna Goldberg, Toronto)

"This plus CBC app makes me love my iPhone way too much."
@arenh
"WOW this is very cool!"
@Werebears (Jennifer Barret, Newfoundland)
"BEST NEW BATHROOM APP!!"
@safesolvent (Montreal)
What do you think? Are there any features you'd like us to add?