Join our in-house film experts as they present 2 of their NFB favourites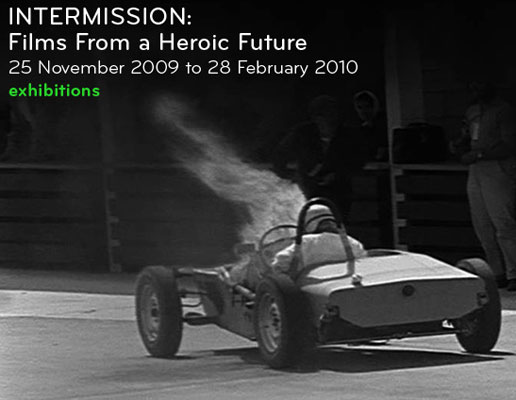 Albert Ohayon and Marc St-Pierre, our two in-house film experts, will be presenting the NFB archives and 2 of their favourite films (The Railrodder and This is Not Einstein) at the Canadian Centre for Architecture in Montreal on Thursday, December 3 at 7 pm.
The screenings will be part of the exhibition Intermission: Films From a Heroic Future. The CCA galleries have been transformed into cinematic screening rooms to present a range of artistic, scientific, and experimental films on speed and space. Selected by curators from the archives of NASA, the Smithsonian National Air and Space Museum (NASM), the National Film Board of Canada (NFB), and UbuWeb, the films explore the impact of velocity and technology on our past, present and future.
For more information about this event, click here.
If you're in the area, drop by, say hello and watch some great films.