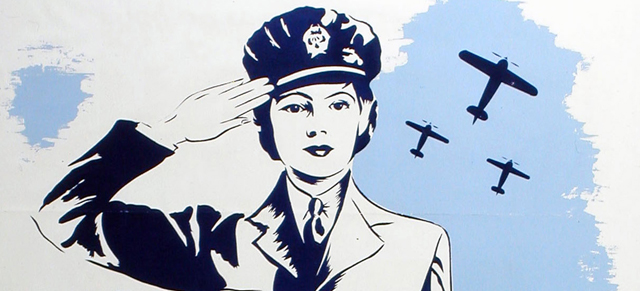 Rare NFB war films to screen at the Canadian Center for Architecture
As many of you know, the National Film Board played a central role during World War II. Created in 1939, a few months before the hostilities began, the NFB fell headlong into the production and distribution of wartime films. Though its original mandate was to "educate Canadians and foster national unity", propaganda and news production became a natural extension of its activities.
This sometimes surprising legacy is reflected in our Collection. Without much digging, one can find hundreds of films, photographs, posters and other wartime artifacts hailing back to the NFB's wartime propaganda days.
From April 13 to September 18, Montreal's Canadian Center for Architecture (CCA) will be presenting Architecture in Uniform: Designing and Building for the Second World War, a travelling exhibition exploring the development of architecture during the Second World War. Examining this historical period beyond the field of architectural design, the exhibition will include segments on Canadian wartime cinema.
The NFB will participate in this event with the presentation of 20 film excerpts dating from 1940 to 1946. Titled Wartime Cinema, this program will also feature a series of talks and film screenings by NFB Collection analysts Marc St-Pierre and Albert Ohayon. You will find a detailed program on the CCA's Wartime Cinema page.
For more info, visit: Canadian Center for Architecture
CCA – Architecture in Uniform: Designing and Building for the Second World War