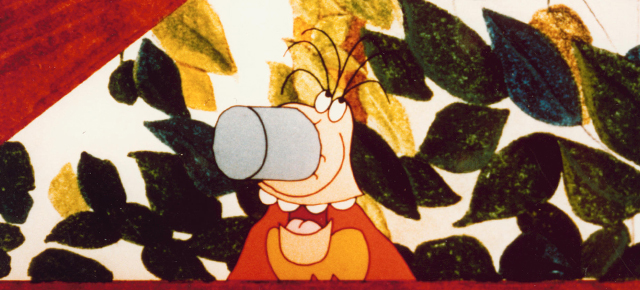 Friday staff pick: Getting Started with downloads
One of the nice feature we added to NFB.ca recently is the possibility to buy the digital version of some of our films. You can find more about this feature in a previous post.
Here's a few of my favourite films available for download. All worth viewing again and again. Because even though they're available free for viewing on the site, the download version is of a better quality and allows you to more easily watch it on your TV, iPhone, or wherever you watch digital files.
The first pick is a visually stunning film. The Memory of Angels, by Luc Bourdon, is a very beautiful stroll through Montreal's history. I've seen it many times and will come back to it often enough that it's worth owning it.
The Memories of Angels, Luc Bourdon, provided by the National Film Board of Canada
Download The Memories of Angels here.
Another visual treat, touching on sensitive subjects with respect and intelligence, is John and Michael by Shira Avni. I want everyone to see this film so I keep it at the ready.
John and Michael, Shira Avni, provided by the National Film Board of Canada
Download John and Michael here.
We also made a lot of our animated films available for download. If you have a kid or sometimes feel like one it's nice to have a good library of animation on hand. Most of the NFB animated classics are available for download, Juke-Bar, The Cat Came Back, Blackfly, The Sand Castle and lots more. Here is the first one I downloaded, one of my favorite NFB animated film:
Getting Started, Richard Condie, provided by the National Film Board of Canada
There's a ton more to discover. Feel free to tell us your favourite downloadable films in the comments.