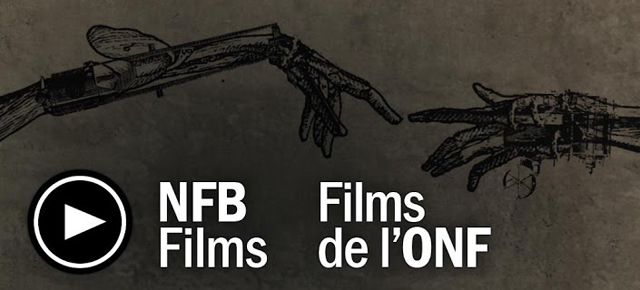 Introducing Our New and Improved NFB Films App for Android
* This post was translated from French.
With the Holidays just a few weeks away (OK, more like a couple of months away), we're giving you an eagerly awaited gift: an improved and totally redesigned version of our NFB Films for Android app.
Adapted to new formats
The NFB Films app has been developed to meet the latest Android standards and is now compatible with all formats that use the Android operating system. That means the application you download on your mobile phone can also be accessed on your digital tablet and will automatically adapt to the tablet's larger format.
Watch later
You'll notice a new option in the app that lets you save a film to view at a later time – a really useful function for watching films offline.
Live dangerously!
Our Web development and design team also had fun coming up with a new red button for you. It's the last item on the homepage carousel (using your finger, scroll all the way to the right). You can use it choose a film… at random. Try it! You'll make some great finds.
The NFB Films for Android app is available in the Google Play store.
Direct link: NFB Films – Android apps on Google Play.
We welcome your comments.
Happy viewing!