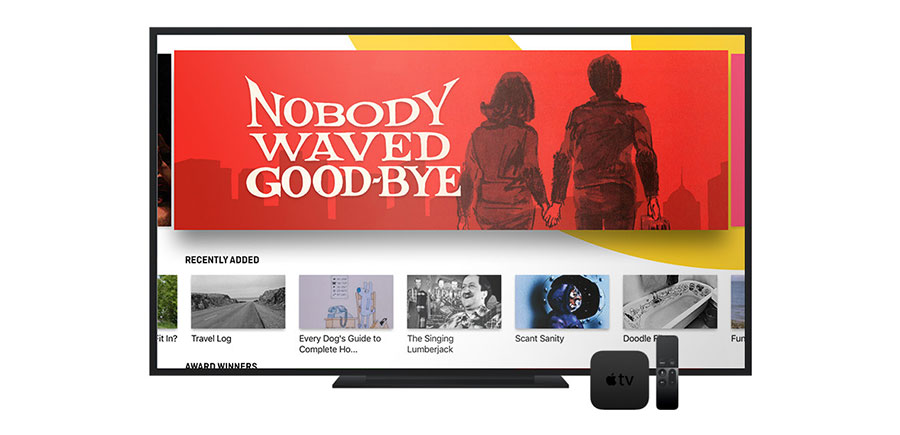 Good News! You Can Now Download the NFB Films App for Apple TV
The new Apple TV is here.
This 4th generation of Apple's sleek entertainment device, which can receive digital data from a number of sources and stream it straight to your TV screen, comes with many fun new features.
Its new touch remote control allows swipe-to-select functionality (instead of the old remote's arrow button.) Siri support is now integrated, so you can literally talk to your TV to access the content you want. But perhaps best of all, this 4th generation uses a new operating system (tvOS) linked to an app store, which means you'll now be able to download third-party apps for video, audio, games and other content… which brings us to our main point:
This Apple TV will let you install our brand-new and rather fabulous NFB Films app! *confetti*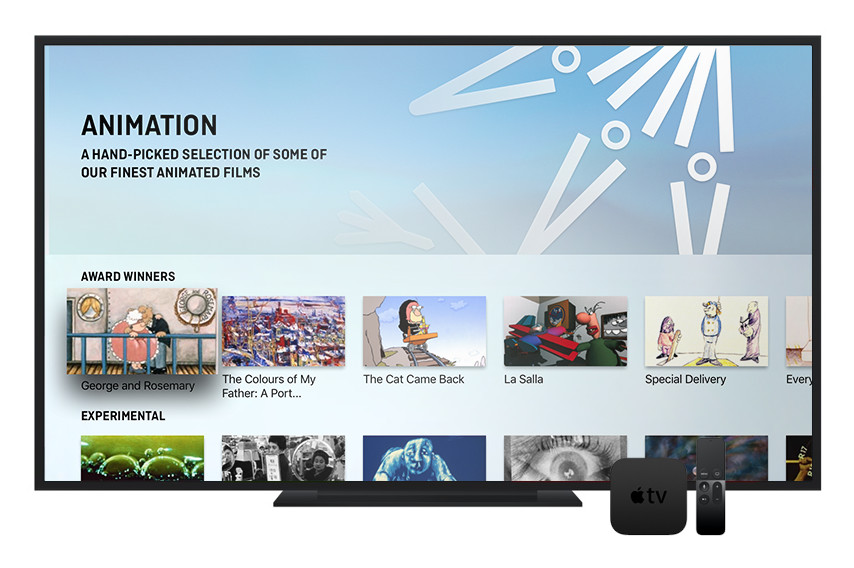 You see, it didn't fall into deaf ears when Tim Cook, CEO of Apple, recently declared "The future of TV is apps." These people usually know what they're talking about. So our valiant web design team got cracking, and the rest is history.
This new Apple TV-ready NFB Films app will allow you to watch over 3,000 movies – docs, animation and feature film – for free, directly in your living room or whichever enchanting locale you happen to have installed Apple's latest box of wonders in.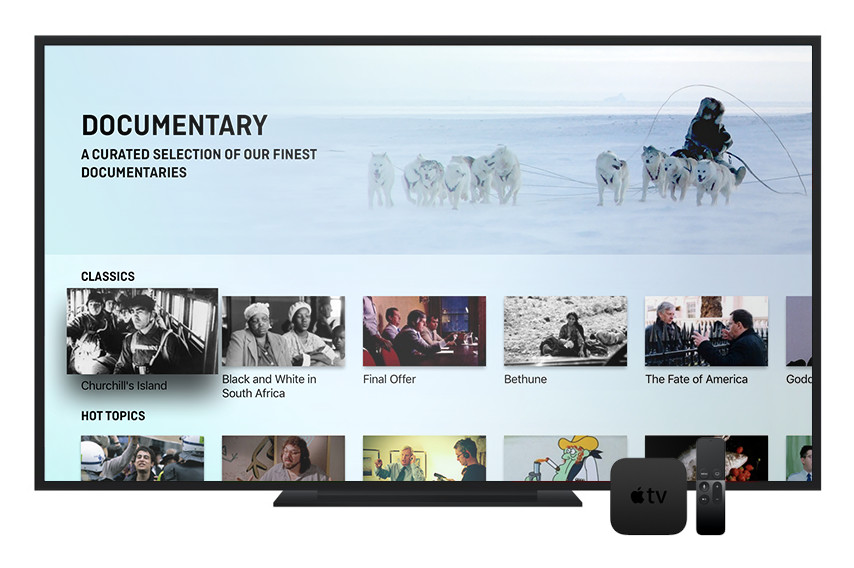 Here are some of the app's features:
* WATCH over 3000 NFB movies on your TV
* SEARCH the NFB film collection
* Browse films by CHANNEL
* Dozens of CURATED channels for all interests
* KIDS' channel with fun and educational content for children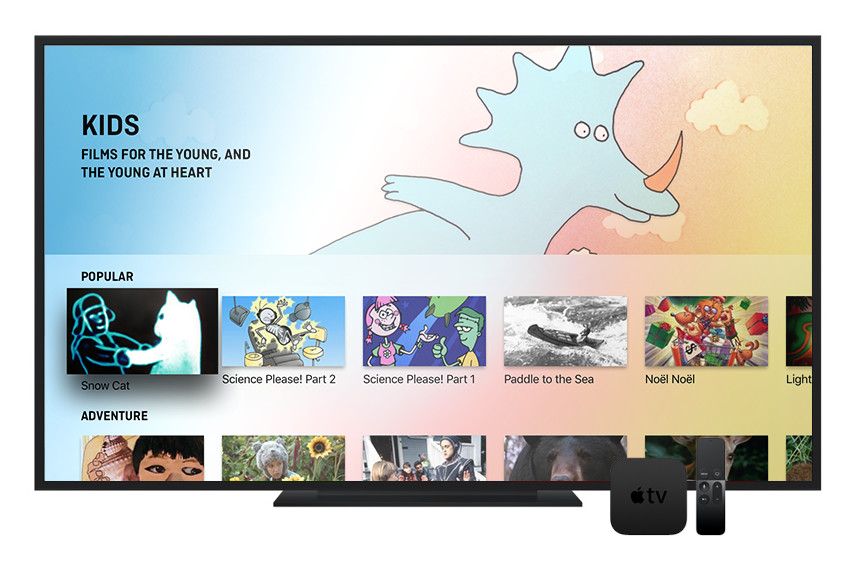 So look for it in the app store and get ready to say "Siri, show me some NFB films!"
* The NFB Films app requires tvOS 9.0 and higher.