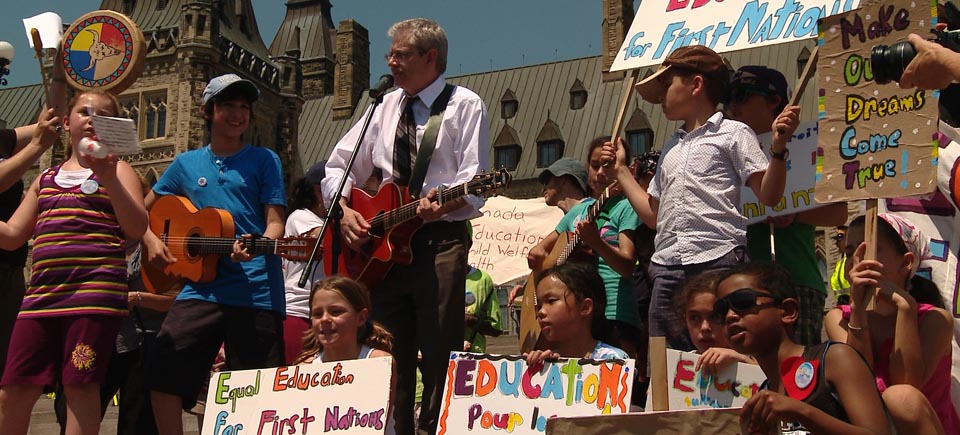 Feb. 14-16: Free Streaming of Alanis Obomsawin's Hi-Ho Mistahey!
Starting this Friday, February 14th, acclaimed filmmaker Alanis Obomsawin's latest feature Hi-Ho Mistahey! will stream for free* on NFB.ca until Sunday, February 16th. Here's your chance to see a legendary Canadian doc filmmaker's latest work for free—without even leaving your house!
Hi-Ho Mistahey!, Alanis Obomsawin, provided by the National Film Board of Canada
The film is a touching feature-length documentary about a national campaign to secure adequate education and educational facilities for Aboriginal children. It will stream on NFB.ca for free on the occasion of "Have a Heart Day," an awareness campaign for First Nations children. The available version is a cut created exclusively for the web. A longer, 90-minute version of the film is available for download for $14.95 or $19.95 (HD) in our digital boutique.
Hi-Ho Mistahey! (which means "I love you very much" in Cree) is an inspiring look at Shannen's Dream, a grassroots youth movement that calls for fairness in education for all, named after Shannen Koostachin, youth education advocate from the Attawapiskat First Nation in Ontario. Shannen had a dream: safe and comfortable schools and culturally-based education for First Nations children and youth. Tragically, Shannen died in a car accident in 2010 at the age of 15, but her dream lives on in the tireless advocacy portrayed in the film.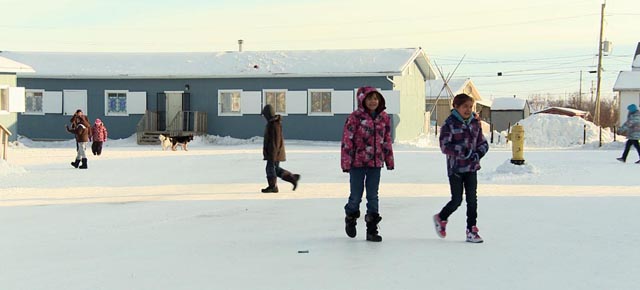 Obomsawin originally set out to make Hi-Ho Mistahey! in 2011, but ended up releasing The People of Kattawapiskak River first, as the devastating housing crisis hit the community of Attawapiskat while the filmmaker was there. Hi-Ho Mistahey! had its world premiere this past fall at the Toronto International Film Festival, where it received an honourable mention for the People's Choice Award for best documentary, and has been featured at festivals and screenings across Canada and around the world.
Alanis Obomsawin's previous credits include The People of Kattawapiskak River (2012), Incident at Restigouche (1984), and Kanehsatake: 270 Years of Resistance (1993).
Enjoy the film and share widely as you like!
*Free streaming is available to audiences in Canada only. A cut created exclusively for the web will appear on NFB.ca, and will not be accessible through the NFB's apps, or on mobile devices (tablets, phones) or smart TVs.