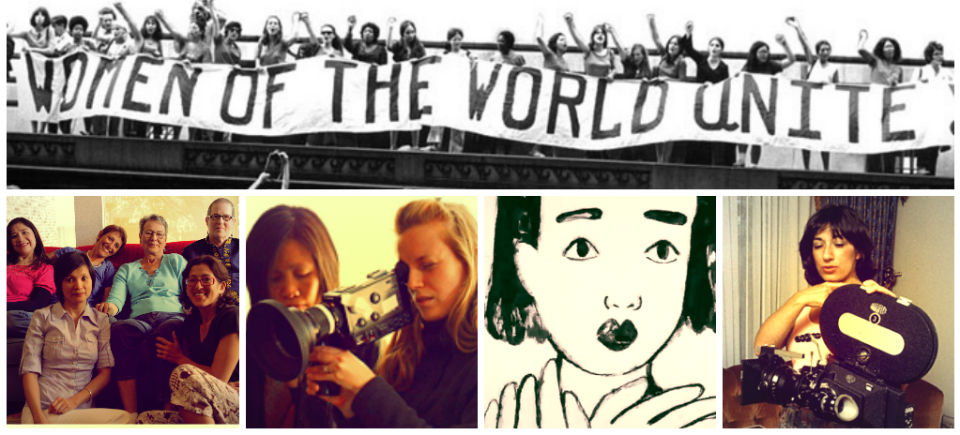 International Women's Day at the NFB
The fight for equality and justice for women has certainly come a long way. Every year, on March 8 (International Women's Day), we commemorate the strength and courage of previous generations of feminists and their allies, but we also remind ourselves and society that the struggle is far from over.
The NFB has a rich history of women's participation in the production of films by and about women. From Evelyn Lambart to Terre Nash to Alanis Obomsawin to  Karen Cho, we have nurtured the careers of, and provided a voice to, generations of female filmmakers. We've compiled a special website for International Women's Day where you'll find a playlist of relevant films, a couple of blog posts about women's contributions to Canadian filmmaking, and an awesome vintage photo essay about the women who have made the NFB run smoothly throughout the ages. Check out the wealth of information here!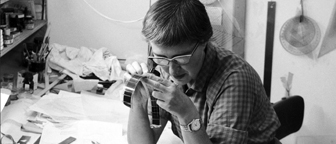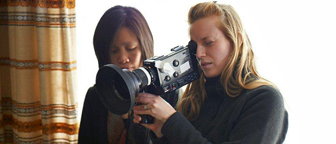 Work to be done
Contemporary films such as Sisters in the Struggle (1991), which examines the double threat of racism and sexism, and Nadia's Journey (2006), which looks at the oppression of women through arranged marriage, exemplify the work that remains to be done in the women's movement, both in Canada and abroad. Incidentally, Some Kind of Arrangement (1996) takes a candid glance at women breaking out of the generations-old tradition of arranged marriage, giving hope to those who still fight for progress.
Sadly, stories like this recent one out of the University of Ottawa show that threats of sexual violence against women in positions of power are still a daily reality for many. But speaking of women in positions of power, check out this thoughtful and inspiring 1999 doc about the first time two women were the leading candidates in a federal election in Canada… you'll want to join the rousing campaigns!
Why Women Run by Meredith Ralston, National Film Board of Canada
Progress and celebration
Despite the unfinished task ahead of us, there is plenty of reason to celebrate achievements in the struggle for women's equality and justice. You'll be whooping with delight for the home runs hit by the women in the captivating documentary Baseball Girls. These gals know how to crack one across the diamond, but they also didn't get to play without a fight for their rights.
Baseball Girls by Lois Siegel, National Film Board of Canada
The absence of men on the homefront during WWII gave women a unique opportunity to show that they were capable of doing all the things men could do, and perhaps with a woman's touch. The charmingly antique short doc To The Ladies celeberates the women who contributed to the war effort at a time when the rights we enjoy today were still a distant dream.
To the Ladies by ONFB, National Film Board of Canada
 Women in the industry
We're not only focusing on films about women here; what's even more important is that women create a secure position of power and influence in the film and media industries. Did you know that the NFB's most recent Oscar® was won by female animator Torill Kove for her enchanting existentialist short The Danish Poet? For a breakdown of the contemporary state of women in the field of animation, check out this informative blog post by NFB animation producer Julie Roy. And here are a few more short animations made by women at the NFB:
Wild Life by Amanda Forbis & by Wendy Tilby, National Film Board of Canada
Mabel's Saga by JoDee Samuelson, National Film Board of Canada
Invasion of the Space Lobsters by Janet Perlman, National Film Board of Canada
Finally, a personal favourite of mine is the interactive film project Flawed by Andrea Dorfman. It's a gentle yet thought-provoking meditation on self-confidence (an issue with which many women and girls struggle) and it'll leave you feeling warm and fuzzy. Explore the project here.
As for the history of women's participation in the growth of the NFB itself, peruse curator Marc St-Pierre's minutely-researched blog post about the women who had a hand in the NFB's mid-century golden years. You'll learn about Canada's first female filmmaker, Judith Crawley, who also made the first Canadian film in colour, as well as many other women who contributed to the incredible cultural organization the NFB is today.
Studio D: the world's first feminist film production studio
A blog post about the NFB and International Women's Day would not be complete without a look at Studio D, the world's first feminist production studio. Over the course of 22 years, Studio D had enormous success and gained international notoriety, with 3 of its films bringing home Oscars®: I'll Find a Way, If You Love This Planet and Flamenco at 5:15.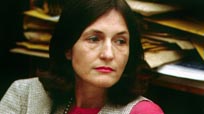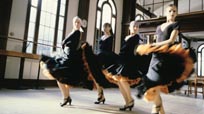 In 1996, the Studio was closed due to organizational restructuring, although recent productions continue to carry the torch of feminist filmmaking into the 21st century. During it's time, Studio D produced over 125 films and was admired around the world. The films produced through the Studio continue to live on and a good number of them stream for free on NFB.ca.
Gather your feminist friends, colleagues, and allies, and take a tour through the films presented here and on our special International Women's Day site.
Wishing you all a happy, productive, and inspiring International Women's Day!