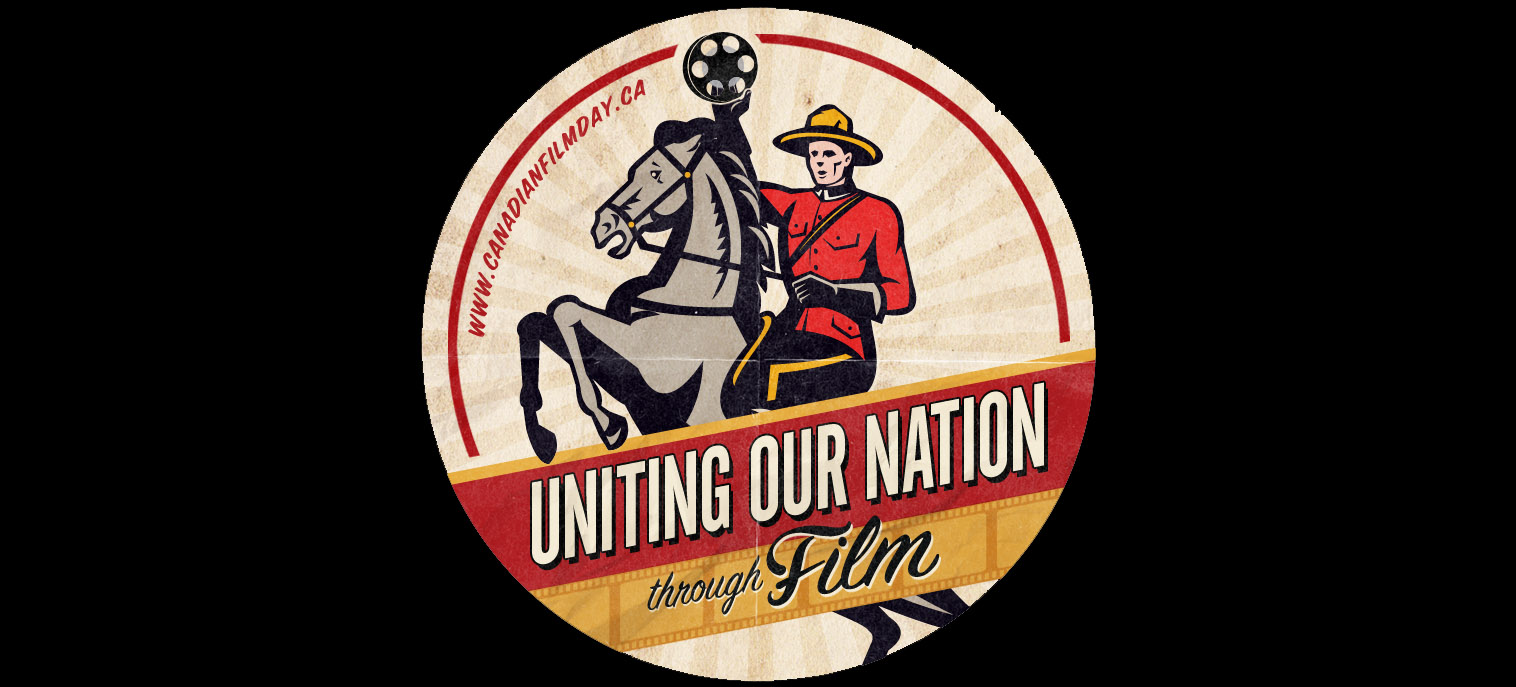 Mark your calendars: the first annual National Canadian Film Day is upon us on April 29
Reel Canada has been bringing fantastic Canadian films into school across the country for years, and now they're encouraging fantastic Canadian films to go everywhere on April 29! It's officially National Canadian Film Day, and there are many ways you can celebrate. First, check out the quick promo spot:
Then, share the promo widely on your social networks. On April 29, all you have to do to be part of this national celebration is watch a Canadian film. Where? Well… anywhere!
Stay involved
Be sure to use the #canfilmday hashtag when sharing your Film Day adventures on social media. Will you attend one of the many public screenings that have already been arranged? Will you host a screening yourself, either in public or in your home? Will you sit on your couch alone in pyjamas and eat chips while watching Black Christmas? The possibilities are endless! Either way, let us know what you're up to on April 29.
You can follow National Canadian Film Day on social media:
Twitter: @canfilmday
Google+: Reel Canada
Facebook: National Canadian Film Day
Public screenings
There are dozens of public, private and school screenings happening all over the country. For example, you can see Double Happiness at the Vancouver Community College, with director Mina Shum in attendance. Feeling avant-garde? Catch excerpts of Rick Raxlen's acclaimed Leaving Monteral Behind at Victoria's Society of Independent Filmmakers. You could see Come Worry With Us in Winnipeg,  Enemy at Ottawa's Bytowne Cinema, Last Night at The Royal in Toronto, or Gabrielle at the Saint John TIFF Film Circuit. The full line-up of public events is listed on the National Canadian Film Day website, so find your location and make some plans.
More specifically, there are a number of public screenings of NFB films across the country on April 29th:
Bye Bye Blues: Jasper Community Habitat for the Arts, Jasper, 7:00 pm.
Buying Sex: Canadian Federation of University Women, Guelph Public Library (main branch), Guelph, 7:00 pm.
Island Green: The Guild, Charlottetown, 7:30 pm.
Stories We Tell and Stories Sarah Tells: Newfoundland Independent Filmmakers' Cooperative, St. John's, 7:00 pm.
And if you'd like to volunteer to host a screening at your school, library, theatre, home, park, workplace, community centre, or wherever, get in touch at: ncfd@reelcanada.com
Here's a trailer for Come Worry With Us, a documentary about the touring members of Thee Silver Mt. Zion Memorial Orchestra and the young toddlers that join them on the road, to whet your whistle:
Incidentally, the director of Come Worry With Us, Helene Klodawsky, made a fantastic and intriguing documentary with the NFB a few years ago called Motherland: Tales of Wonder, about North American discourses on motherhood. Check it out!
Don't feel like leaving your house on National Canadian Film Day? Stay home and watch one of the over 2000 short and feature documentaries or animations that we have available for free online on NFB.ca!
What's the goal?
In a word: fun! "For us, the whole idea is fun," says Jack Blum, Artistic Director of Reel Canada. "As a nation, Canada makes very little sense—we're so vast geographically, we come from so many different places, we barely know anything about our history and it's so bloody cold. But even though we keep quiet about it most of the time, we can't quite shake the idea that this may just be the best country in the world. The great movies we make allow us to enjoy that little secret. For a lot of people, the fun will be in the discovery of that."
Start watching, Canada, and don't forget to let us know how you celebrated the first ever National Canadian Film Day.