Justice is served: 11 animal pics, 0 cats
Do you think other animals are jealous of the fact that cats occupy 99.9% of pictures of animals posted and shared on the Internet? (That's a scientific fact.) Let's give the rest of our zoological friends a little confidence boost, shall we?
Take that, cats!
Look at this magnificent creature! You cats, you've got nothing on this guy with your poorly-spelled, grammatically-incorrect demand for "cheezburger", whatever the heck that is. Look at the dignified tilt of this avian luminary's head. Look at the stern wisdom that twinkles in her eye.
This special little friend comes from a doc called Twixt Heaven and Earth, a film about the majestic Swainson Hawk. Living on the Prairies during the summer, this bird flies 11,000 km to Argentina for the winter. These majestic birds are facing a serious threat from toxic pesticides, and the film follows efforts to save them.
All fauna, all the time
This week on NFB.ca, we're featuring a number of beautiful documentaries that explore the lives, landscapes, habits, and spirits of our animal friends—you can read all about the films here. But the old adage that a picture is worth a thousand words still applies, so with that in mind, let's take a photographic tour of these stunning and curious creatures, big and small.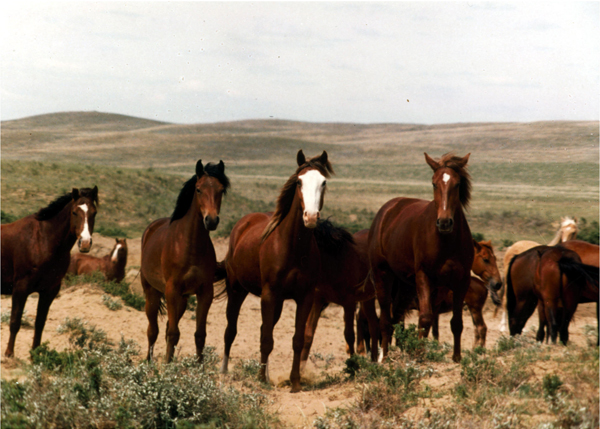 These equine emperors have been running wild and free across the Prairies since their ancestors broke free from the bonds of domestication. Check 'em out and learn all about their history and their fragile ecosystem in Horses of Suffield.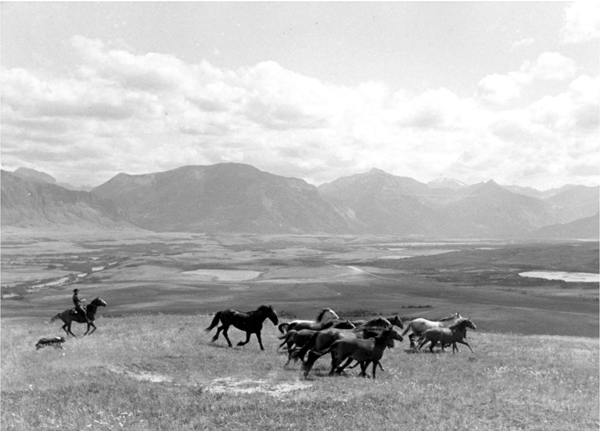 And these black-and-white beauties come from a stunning work of cinema called Corral. It's a breathtaking and perfectly-paced mid-century meditation on mountain ranch life and its inhabitants. Recently-deceased film pioneer Wolf Koenig was the cinematographer on this film, which is quite a feat when you see how visually hypnotic this work really is. You can learn more about Koenig's cinematic legacy here.
Below the surface: our undersea friends
The ocean is our planet's largest habitat; it takes up over 70% of the Earth's surface and encompasses 99% of its living space. Nearly 50% of all species on Earth live underwater! Let's take a look at some of these hidden creatures.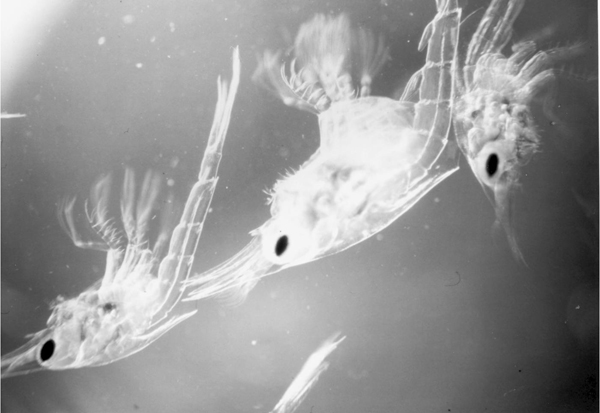 Looks like a wild night out at the club for these jelly dudes, amirite? In The Intertidal Zone, the filmmakers study the ecology of British Columbia's intertidal zone, an area covered by water during the highest tides and exposed during the lowest. The life cycles and food chains in this semi-oceanic locale are beautifully shot in both colour and black-and-white footage.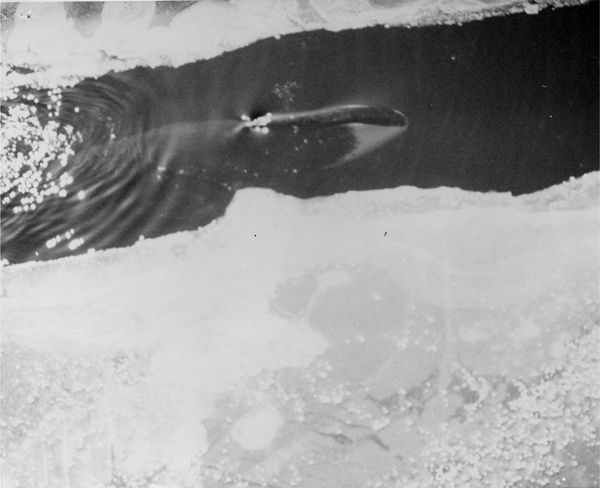 This magnificent bowhead whale thinks he can get away with stealthily hiding under the slick surface of the Arctic waters. But guess what, you bold bowhead? Acclaimed outdoorsman Bill Mason and whale expert Scott McVay will find you no matter how hard you try to get away! In In Search of the Bowhead Whale, the adventurous duo won't stop until they spot this elusive creature. It's the whale-seeking expedition of a lifetime.
Relationships are complicated
Wild creatures don't always stay that way. Humans use animals for a variety of purposes, from food to companionship, entertainment, and assistance. Let's take a look at the various animals without whom life just wouldn't be the same for us.
In 2003, filmmaker Jason Young and his partner undertook a brave experiment: they resolved to only eat the meat of animals they bred and killed themselves, like these sprightly piglets above. We follow Jason on this complex and emotional journey, from the first time he attempts to tag a goat, shear a sheep, or de-horn a cow to the very moment when he must kill and skin a rabbit for food.
The relationship between humans and animals when the latter are food is far from simple. After watching Animals, the meat-eaters among you will be filled with a profound sense of gratitude for the hard-won flesh of our animal brothers and sisters, and the non-meat-eaters among you may just very well stay that way.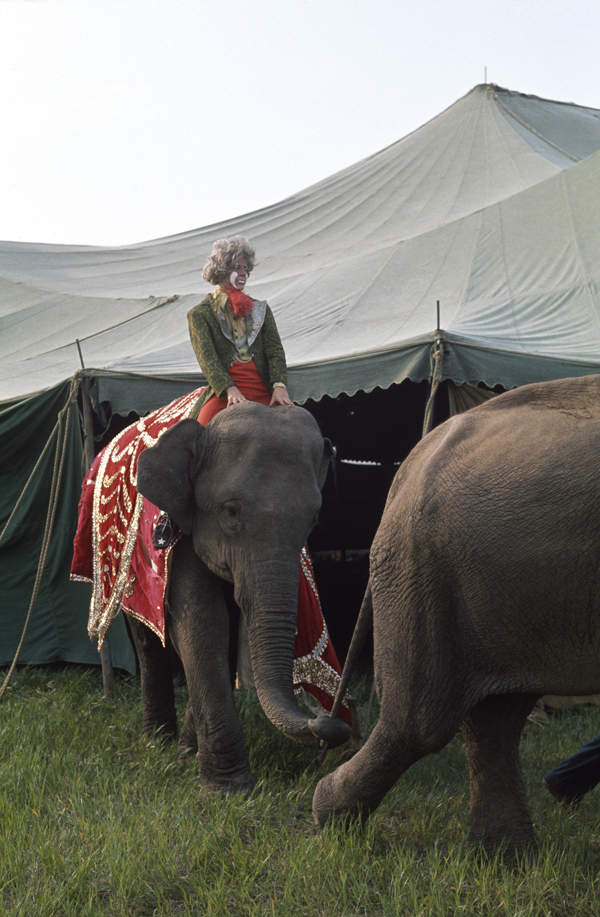 In High Grass Circus , we meet a variety of beasts whose roles in the rigorously-touring Royal Bros. circus are anything but secondary. From the sharply-dressed elephants above to the lions and even the hippo that features prominently, this circus would be nothing without these lively co-stars.
To read more about the production of this delightfully weird Oscar®-nominated documentary, head over here.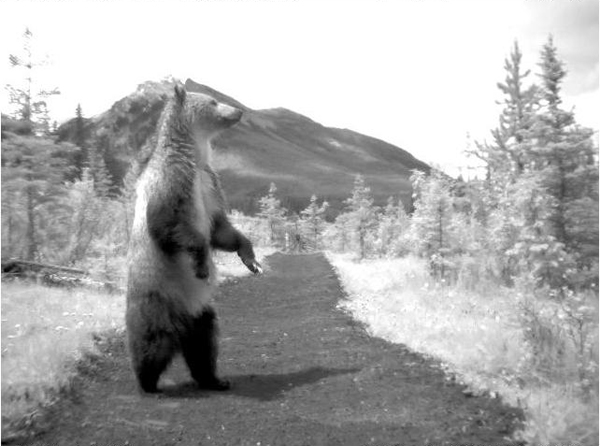 What happens when humans and wild animals must learn to co-exist? In Banff National Park, humans and bears live closer together than in any other place on earth. The award-winning interactive documentary Bear 71 (recipient of the Gold Cyber Lion Award, a Digi Award, and a Webby Award) tells the story of a bear who is tagged and tracked throughout the seasons by humans. This touching and at times disturbing tale puts the animal protagonist front and centre to make for a compelling wildlife tale (and the music is fantastic; watch it for this alone).
These critters have personality
Isn't is uncanny to look into an animal's eyes and imagine that it'll just… say something to you? In English? We humans are often guilty of anthropomorphizing our animal friends, but it's hard not to when they look at you like a kid in a candy store.
This devilishly adorable raccoon is probably about to root through your garbage… check him out in Wild in the City, a film about all sorts of wild creatures who make their home in the bustling metropolis of Vancouver.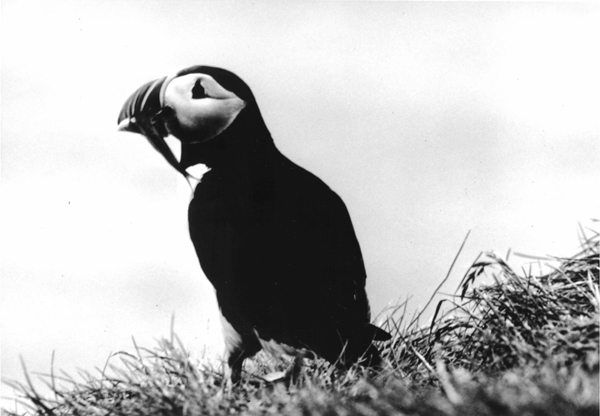 And what about this dapper gent? I mean, he's basically this guy: sharp, sophisticated, and stoic. You can find this little puffin in Where the Bay Becomes the Sea, a documentary about the fragile and complex marine ecosystem in the Bay of Fundy, originally aired on the CBC as part of the Nature of Things telecast.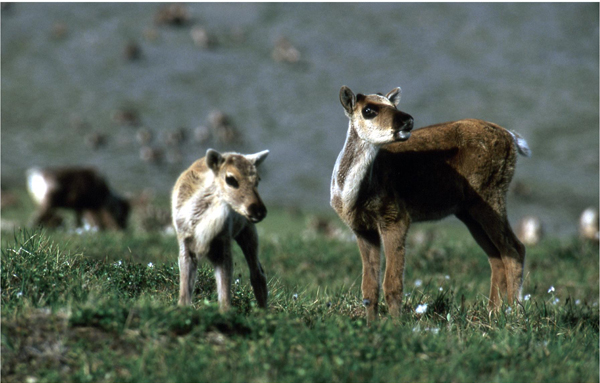 Let's have a collective "aw!" for these little scamps. In Being Caribou, filmmakers Leanne Allison and Diana Wilson trekked across 1500 km of Arctic tundra to follow a herd of 120,000 caribou on their migration. Along the way they braved Arctic weather, icy rivers, hordes of mosquitoes and a very hungry grizzly bear. What results is an epic and riveting portrait of these stoic beasts and the very real threats to their survival that lay ahead.
Hope you've enjoyed this photo-tour of some of our most picturesque animal friends. Cats: you got served.