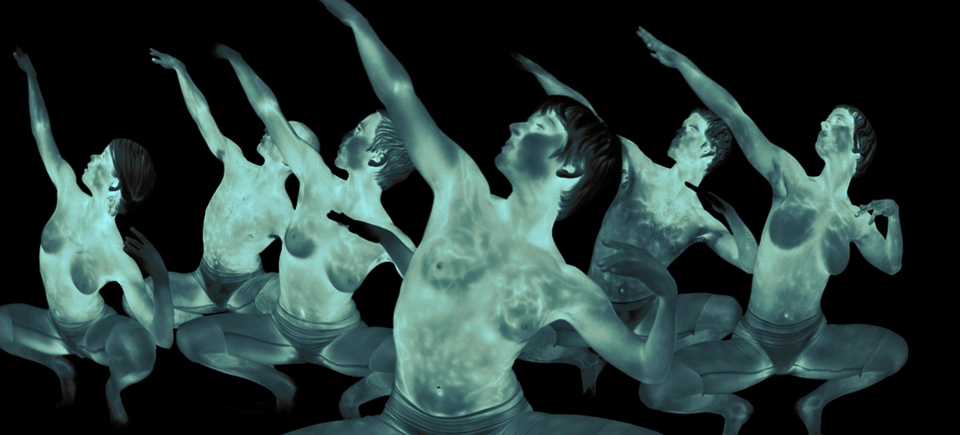 Movement and music: explore the power of dance in 5 films
The great German philosopher Friedrich Nietzsche once said that "we should consider every day lost on which we have not danced at least once." Did you dance today? Full disclosure: I"m dancing right now as I type this blog post at my desk (to the excellent Run The Jewels track "Blockbuster Night Part 1", if you must know).
Nietzsche also said that he "would believe only in a God that knows how to dance." Nietzsche danced daily, often saying it was his "only kind of piety," his "divine service."
That's a pretty ringing endorsement for dance from one of the world's great minds, wouldn't you say?  Whether you want to bust a move yourself, or simply sit back and watch the pros go at it, the 5 films featured on NFB.ca are full of inspiration, artistry, rhythm, and spirit.
Exclusive online premiere: Song for Cuba
Let's start off with one of our releases that exclusively premiered on NFB.ca after having made the rounds at a number of festivals. In this short experimental documentary, we follow a young Cuban couple trying to make a new life for themselves in the frigid North Atlantic. For them, the powers of music and dance are what keeps them together in the face of isolation and the unfamiliarity of a new land.
Song for Cuba, Tamara Segura, provided by the National Film Board of Canada
Director Tamara Segura, a Cuban native, graduated in Film Direction from the Instituto Superior de Arte in Havana and in Screenwriting from the International Film and Television School in San Antonio de los Baños, Cuba. In 2010, Segura was chosen for a fellowship under the Emerging Leaders in the Americas Program (ELAP) at the Mel Hoppenheim School of Cinema at Concordia University. Song for Cuba is her first film with the NFB.
The daring dance of Edouard Lock
This incredible film is one of my personal faves. As a teenager, I was introduced to the formidable work of the contemporary dance troupe La La La Human Steps when my high school went on a field trip to the National Arts Centre in Ottawa. Founded and choreographed by Edouard Lock, the company's work specializes in innovation in pace and precision. Even in slow motion, the dancers' steps and movements are remarkably intricate and sharp. Check out this beautiful film here:
Lock, Louise Archambault, provided by the National Film Board of Canada
The spiritual dimension of dance: Source
Acclaimed dancer and choreographer Margie Gillis explores the spiritual depths of human movement in this short biographical documentary. She discusses everything from human nature to compassion and the ways in which dance relates to our conception of ourselves as a species, a culture, and a world. If there's "no beauty in my life," observes Gillis, "I invent it!"
Source, Pepita Ferrari, provided by the National Film Board of Canada
 Exploring history and conflict through dance in Lost Action: Trace
What does contemporary dance have to do with the violent history of WWI? Well, celebrated choreographer Crystal Pite and dance filmmakers Marlene Millar & Philip Szporer commemorate the fading legacies of WWI in their hypnotic short Lost Action: Trace. This film explores the themes of conflict, loss, and rescue we all experience as we cycle through states of love and war.
Lost Action: Trace , Marlene Millar, Crystal Pite & Philip Szporer, provided by the National Film Board of Canada
Getting hot in here: Ora
Probably one of the more creative and unique dance films, Ora was shot with thermal imaging cameras, so that dancers' bodies reflect the heat at different point in the body as it moves. Fascinating stuff! Bodies emit a multitude of colours as the very space in which they dance is transformed into a cirious dream world.
ORA, Philippe Baylaucq, provided by the National Film Board of Canada