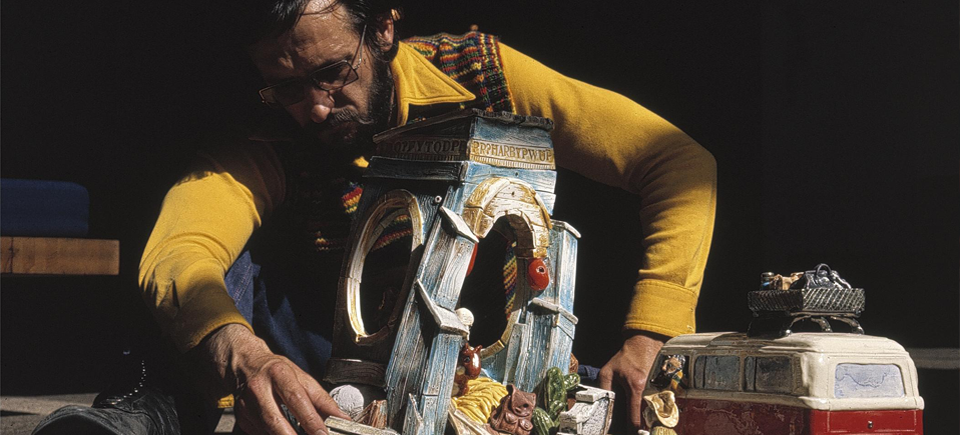 Saskatchewan as seen through the NFB lens
I had the privilege of living in Saskatchewan for three years in the late 1980s. I was absolutely delighted to discover the province and its people. The stereotype I had heard about Saskatchewan was that it was flat and boring. I found to my delight that it was neither flat nor boring. As a matter of fact, it is one of the most fascinating places I have ever encountered in my travels.
I absolutely loved the incredible names of villages and towns that you find only in Saskatchewan: Cut Knife, Willow Bunch, Maple Creek and Oxbow, to name a few. The landscapes are as diverse as the town names: plains in one part, valleys in another, and sand dunes elsewhere, as well as thousands of lakes (fishing in Prince Albert National Park was pretty amazing, let me tell you). And oh yes, the climate is so varied. It is the only place I have ever experienced a scorching daytime high of 41 degrees Celsius and mud-rain (yes, there is such a thing).
This is all very cool, but what really fascinated me were the incredible people I met. They all had a unique story to tell. For those of you who don't know much about Saskatchewan or who have that stereotypical view of the province, here are some NFB films that show that it is a lively place with a distinct culture and some awesome people.
Have you ever heard of the Canadian sculptor who makes cow sculptures? His name is Joe Fafard, of Pense, Saskatchewan. In the early 1970s, he was profiled in the film I Don't Have to Work that Big, which was part of the West television series. What makes the film so great is that it focuses not only on Fafard but on the people of Pense as well, who are sometimes the subject of his unique sculptures. (The entire West series is amazing. You can read a post I wrote about it here.) Fafard has exhibited works around the world, including in Japan, Great Britain and France. He was named an Officer of the Order of Canada in 1981.
I Don't Have to Work that Big, Michael McKennirey, provided by the National Film Board of Canada
What do you think of when you think about Saskatchewan? The rolling prairie dotted with grain elevators? If you are a fan of the TV show Massive Moves, boy have I got a film for you. Have you ever seen a nine-storey grain elevator being moved? This stunning short vignette shows just how incredibly difficult it is to do this.
Canada Vignettes: The Move, Larry Bauman, provided by the National Film Board of Canada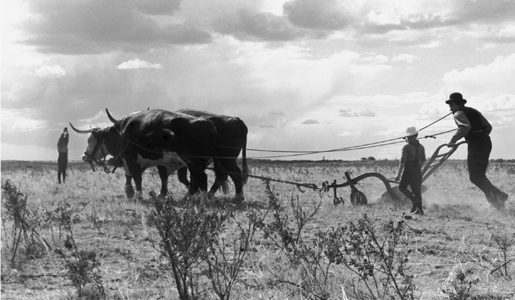 When I worked at our Saskatoon office (now closed), I was frequently asked about the film Drylanders. At the time I did not know that it was the NFB's first fiction feature. It was originally to be a film about irrigation in the Prairies but eventually morphed into a fiction film about a family from the east who move to Saskatchewan to try their hand at farming. It was a big hit in theatres both in Canada and abroad. Variety called it "a good clean simple film made with professional care." I loved the film too—especially its subtle performances and the great Canadian story it tells. (You can read a more in-depth blog post on the film here.)
Drylanders, Don Haldane, provided by the National Film Board of Canada
I had never heard of poet Andrew Suknaski when I first saw Wood Mountain Poems. I discovered a phenomenally talented man whose poems capture so well the beauty and lives of the people of his native Wood Mountain, Saskatchewan. Raw, powerful and heartfelt, his poems are infused with an incredible feel for the Prairies and its unique people. (The poem that opens the film, about a handicapped World War One veteran, will leave a lump in your throat.) A film not to be missed.
Wood Mountain Poems, Harvey Spak, provided by the National Film Board of Canada
Who was the tallest man in Canada? This two-minute vignette reveals the identity of the eight-foot, three-inch giant of Willow Bunch, his unusual life and his sad demise.
The Giant, Denis Nokony, provided by the National Film Board of Canada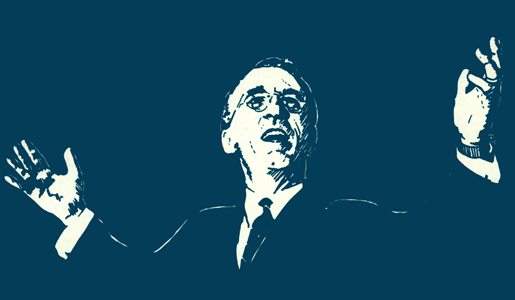 The Greatest Canadian ever was Tommy Douglas (according to the CBC TV show, in any case). He is profiled in our 1986 documentary Tommy Douglas: Keeper of the Flame. You can learn all about the life of "the Father of Medicare" in this fascinating portrait—his time as Premier of Saskatchewan and how he introduced Medicare to the province, as well as his years as leader of the Federal NDP party, are all outlined in this one-hour documentary.
Tommy Douglas: Keeper of the Flame, Elise Swerhone, provided by the National Film Board of Canada
If that didn't satisfy your craving for all that is Saskatchewan, why not check out a film about the cult of curling (Gone Curling), or the Métis Catholic community (Canada Vignettes: St. Laurent Pilgrimage), or a play about early prairie settlers (Paper Wheat). There is also a humorous animated film about an inventor and aviator in southeastern Saskatchewan (The Balgonie Birdman) and a lovely children's Christmas story (The Pony).
Nothing flat or boring in any of these films, as you can see. Unique people with terrific stories to tell. Enjoy.