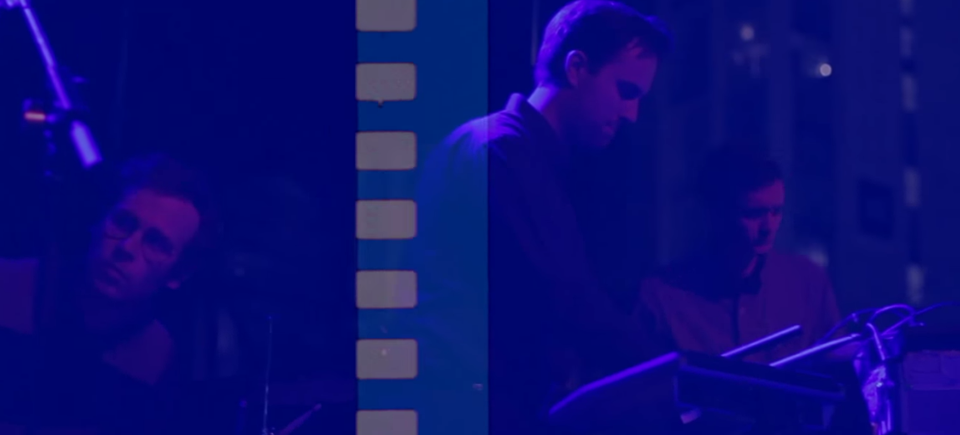 NFB Remixed | Watch 5 Music Videos Inspired by the NFB
The NFB may be primarily known for documentaries and animation, but if you were to take a quick search through our archives, you'd find yourself knee-deep in music. We have a long and cherished tradition of creating clever animation set to catchy tunes or filming iconic musicians (Leonard Cohen, Glenn Gould, Rush, Sarah McLauchlan just to name drop a few) as they take us through the ins and outs of their lives.
Recently, we've noticed a rather awesome trend in the music field. Certain artists have taken parts of our films and used them in their music. Our films have been remixed, remastered, sampled and homaged, and the results have been ridiculously brilliant.
Take a listen.
Absolutely Free
On September 7, 2014, Absolutely Free paid tribute to Norman McLaren at an outdoor concert.
The band projected some of McLaren's most famous films on a wall and performed a live 're-sounding' for the general public, updating McLaren's synthy score with their own brand of psychedelic, poly rhythmic beats.
Months later, the band released two music videos of the resounding for your viewing and listening pleasure.
Synchromy
Mosaic
Boards of Canada
Mike Sandison and Marcus Eoin, the Scottish electronic duo more commonly known as Boards of Canada, named themselves after NFB documentary films they watched on TV as children. They've sampled our nature-themed documentaries in their songs and, in a Pitchfork interview, they cited us as an inspiration for their sound.
https://www.youtube.com/watch?v=kGGVNJC7A4U
Pitchfork asked:
Why did the educational TV films from the National Film Board of Canada, that you named yourself after, have such a big impact on you and your music if you'd only been exposed to them for a year?
To which Boards of Canada replied:
Marcus: We saw them in both Canada and Scotland. The films were on television in the UK for years. For a long time we weren't sure what [the NFBC] would think about a band being named after them. Only recently did we find out that they had used our music on some of their films. So we took that as approval.
Extreme
Boston heavy metal group Extreme paid a rocking homage to Norman McLaren's Oscar-winning film, Neighbours, in the music video for their song 'Rest in Peace'.
Compare and contrast for yourself:
Neighbours, Norman McLaren, provided by the National Film Board of Canada
Hey Rosetta!
Seven-piece indie-rock band Hey Rosetta! released Fogo Sessions, a wonderful 26-minute performance video that was shot live on Fogo Island in 2014. A devoted NFB fan will notice that two films from Colin Low's famed Fogo Island series, Introduction to Fogo Island and The Children of Fogo Island, were used as part of the performance.
Check out Fogo Sessions:
Smoky Tiger
Update! Baba Brinkman let me know I missed a music video! 'The Tree Planter's Waltz' is a parody of our beloved animation, Log Driver's Waltz, and is a super catchy little diddy about tree planting.