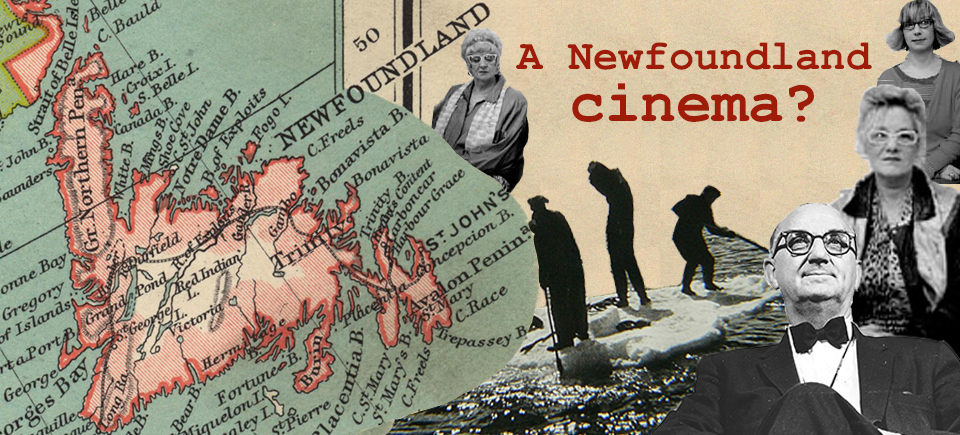 This is part one of a two-part post. We'll be following up in the coming weeks with a post on filmmaking in Labrador.
Let's be clear: as a Canadian province, Newfoundland is young. Heck, my mom (hi mom!) doesn't even qualify as a 'True Newfoundlander,' that is someone born before Confederation (more on that below). All to say, Newfoundland is a place with history, and lots of it.
So in the same way that Canada saw the need to produce its own cinema as a way of resisting assimilation by its neighbour to the south (hello birth of the NFB), Newfoundlanders felt compelled to tell their own big screen stories.
Now let's be fair, cinema existed in Newfoundland very early on. Consider the 1931 film The Viking, famous for being the first feature in what is now Canada to record location sound, its jaw-dropping scenes on the ice pans of the North Atlantic, and the small detail that most of the film's crew—including producer Varick Frisell—died in an explosion during filming. Victoria King's White Thunder explores this fascinating story — it's worth the watch:
White Thunder, Victoria King, provided by the National Film Board of Canada
Also dear to me are the deservedly famous Fogo Island films made by the NFB and Memorial University through the Challenge for Change program. Shot at the same time the world came to Expo 67, these short films helped give a sense of self to Fogo Island residents through innovative uses of new documentary technology and a respectful two-way relationship with the filmmakers. They're made to be discussed, and I remember sitting in an audience, listening to Fogo Islanders recognizing their friends, family members, and neighbours, shot years ago but still vitally energetic on the screen.
A Woman's Place, Colin Low, provided by the National Film Board of Canada
But films like these, incredible in their exploration of Newfoundland's people and landscapes, are still outside eyes. A Newfoundland cinema with the island's own directors telling their own stories is, as they say, another kettle of fish.