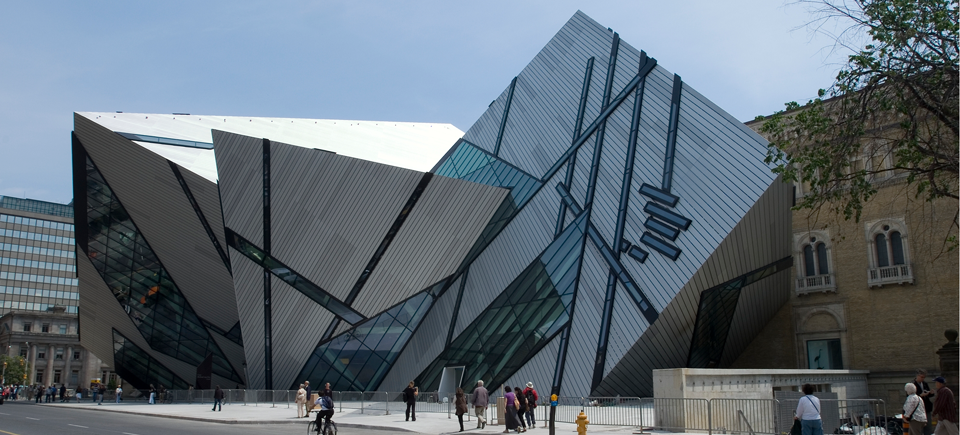 Summertime art and culture, coast to Canadian coast
We're really in the dog days of summer, aren't we? Here in Toronto, we've been hitting steady temperatures of 30+ degrees Celsius over the last few days, and I find myself ducking into gorgeously air-conditioned malls, cinemas, and public transit simply for a break from the heat.
Maybe you're running out of activities to do in the sweltering heat. Here's an idea: it's the perfect time of year to explore your local art and culture hubs! Canada boasts a fantastic selection of galleries and museums from coast to coast, and we're ready to supplement your visit with a few relevant NFB films.
Read on for more details!
West coast: Stan Douglas and the city before the city

At the Vancouver Art Gallery, an exhibition titled  Residue: The Persistence of the Real asks: what is realism? A concept that got into some trouble after the tumult of Second World War, realism has been alternately revered, distrusted, rejected, and revived in various measures. This thought-provoking exhibit will display work that sees "the real as something that cannot be entirely reduced to representation."
Artists profiled in the exhibit include Robert Burley, Babak Golkar, Geoffrey James, Brian Jungen & Duane Linklater, Catherine Opie, Amie Siegel, and Stan Douglas. Douglas is the creative mind behind the NFB's Circa 1948, an innovative and otherworldly interactive exploration of WWII-era Vancouver.
Check out a short video about the project's premiere at the Tribeca Film Festival as an installation, and then head over to iTunes to download this FREE app now!
Over at the UBC Museum of Anthropology, you can see an exhibition called c̓əsnaʔəm, the city before the city, which  profiles the history of the land now known as Vancouver going back some 5000+ years.
The  exhibition focuses on Musqueam identity, language, and oral history, and includes graphic and 3D modelling of maps and artifacts, original videography, interactive activities, and soundscapes that blend traditional and modern sounds. But if you want to learn more about the Musqueam people and their history, check out Writing the Land, a short documentary about a Musqueam elder who rediscovers his Native language and traditions within the glass and steel landscape of modern-day Vancouver.
Writing the Land, Kevin Lee Burton, provided by the National Film Board of Canada
Alberta's quirky exhibits on electricity and political cartoons
If you find yourself in or around Calgary this summer, head over to the unconventional Bakken museum, which specializes in exhibits about the mysteries of the electrical world. If you've got kids that love science, this is the place to take them! But if you're not in the vicinity, you might get just as much of thrill out of our Science Please series of short animations.
These little gems make even the nerdiest of scientific concepts a blast! From explosives to gravity to lighting, magnets, batteries, and electricity, parts I and II of Science Please bring laughs and learning to audiences of all ages.