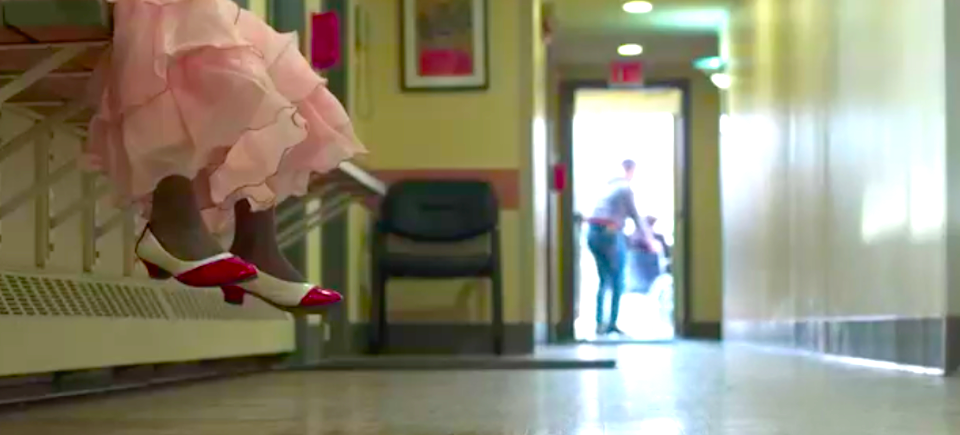 Refuge: The First 19 Days
Jennifer and her brothers have seen more in their short lives than most adults will encounter in a lifetime — armed conflict, forced migration, refugee camps. But the sight of snow is something new.
Dressed in the bulky winter coats they were given at the airport, the kids are cavorting in the snow-covered suburban yard behind Calgary's Margaret Chisholm Resettlement Centre.
Their father Fabian observes with a mix of amusement, uncertainty and relief. Having fled Burundi a decade ago — only to spend years in a Tanzanian refugee camp — his family has finally found some kind of haven, a place where they may one day feel at home. A new chapter is beginning in the lives of this refugee family.
An eloquent instance of slice-of-life cinema, the scene appears near the end of 19 Days, a short doc about refugee settlement that has wrapped production at the NFB's NorthWest Studio.
The film is the work of Asha and Roda Siad (pictured below), a Somali-Canadian sister team whose recent credits include www.livingattheborder.com, an interactive doc about African migrants in Italy that won a 2014 Media Award from Amnesty International Canada.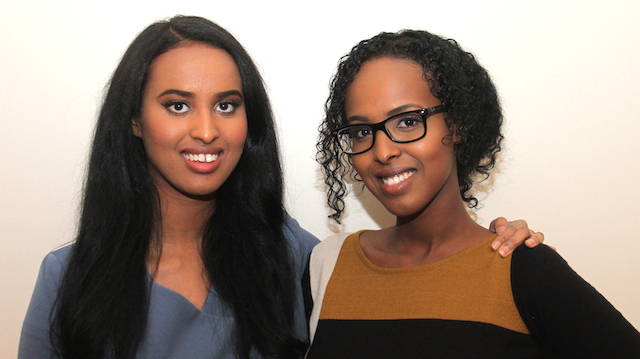 "We feel a strong connection with our subjects and their stories," says Roda. "Our own family came to Canada as refugees, so we have always been interested in stories of migration. Our personal experience made it easier for us to establish trust with residents at the centre, to understand their perspectives."
Asha, who also works as a journalist, first came across the Margaret Chisholm Centre while producing a news report for Shaw TV. "It looks like a normal suburban residence, but at any given time about 70 people are staying there – newly arrived refugees who go through a 19-day orientation program and then move on. We thought a short observational documentary could give audiences a deeper understanding of the complex resettlement process. We wanted to capture multiple narratives, and the film features refugees from Sudan, Syria, Burundi and elsewhere. The refugee experience can't be reduced to one simple story."
The film is poised for release at a time when the world is dealing with an unprecedented migrant crisis. According to a recent report from the UN Refugee Agency (UNHCR), there are currently some 60 million people worldwide who've been displaced by armed conflict and persecution, more than at any other time in recorded history.
"Asha and Roda have made an important and timely film," says producer David Christensen. "They bring enormous sympathy and smarts to the project. It's a striking and beautiful film, one that provides fresh insight into the role Canada can play in addressing a global refugee crisis. Short docs can pack a powerful punch, and they succeed telling a big and necessary story with artful economy."
Principal photography was done over two weeks in March, and focussed on the experience of the Centre's residents — recent arrivals from Syria, Nepal, Burundi, Sudan, Columbia and elsewhere. The DOP was the seasoned Calgary-based cinematographer Patrick Mclaughlin whose many credits include the camerawork on Gary Burns' Genie-winning Radiant City, a genre-bending feature doc co-produced by Burns Films and the NFB.
"On our past projects we've taken on multiple production roles," says Roda, "so it was great to have such an experienced cinematographer on our team for this film. We were able to really focus on our subjects and their stories, and to think about the look and feel that we wanted."
Opting to forego narration, Asha and Roda allow the footage to speak for itself, documenting the centre's routine activities — settlement counselling, housing workshops, health consultations — while leaving space for the unexpected telling detail, hints of the outside forces that continue to play out in their subjects' lives.
One re-occurring motif features Mustafa, a young father from Darfur, making repeated attempts to reach distant family members by telephone. "We learned that he hadn't spoken to them in almost four years," says Asha. "The sound of that phone ringing, unanswered somewhere on the other side of the world, conveyed so much. It seemed to illustrate what our film is all about. Refugees who make it to Canada are lucky, but it's hard to feel settled when you have left so much behind."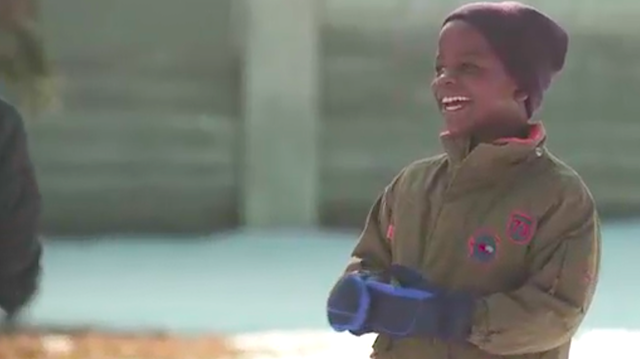 19 Days was edited by Paul Mortimer in Calgary, and is scheduled for a spring release. It was produced by David Christensen for the NFB's NorthWest Studio.