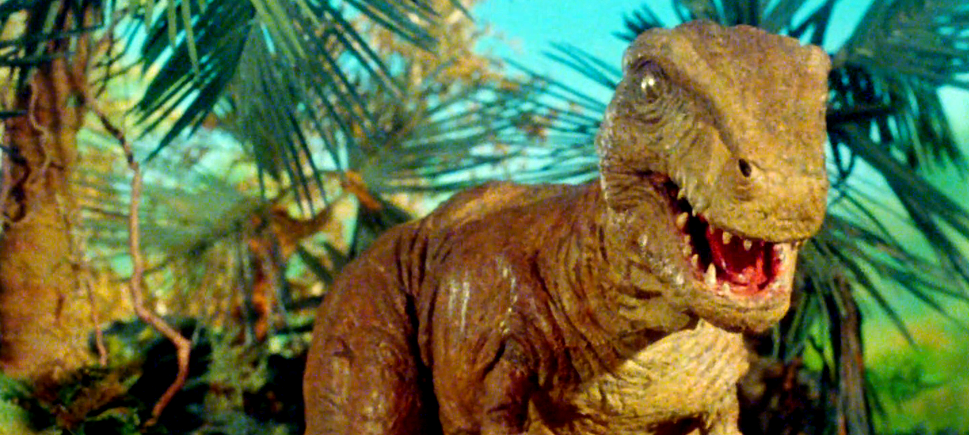 Free Animation! | 3 Short Films for Dinosaur Lovers
Dinosaurs are pretty much the coolest.
One one hand they are supremely cool creatures with supremely cool features; on the other, they offer us – humans – an essential and very rare window into our planet's long and unfathomable past.
Get your dinosaur fix with these 3 animated shorts about everyone's favourite very huge, very extinct, cold-blooded creatures. Enjoy!
64,000,000 Years Ago
A surprise hit on NFB.ca last week, this short film for children looks at the last of the great dinosaurs to walk the central plains of North America. All the usual suspects are in the house, in full eighties stop-motion glory: T-Rex, triceratops, brachiosaurus, et al, but also handsome locals such as the Edmontosaurus. And the sound effects! The sets! Of the three films presented here, this one is actually informative.
64,000,000 Years Ago, Bill Maylone, provided by the National Film Board of Canada
How Dinosaurs Learned to Fly
Ever heard of the theory that birds are actually a specific group of dinosaurs that evolved? This film hilariously explores this possibility, taking as departure point a rowdy posse of dinosaurs who only eat junk, never ever brush their teeth, stay up all night and get off on hurling themselves off cliffs. Watch and see how long they can survive on that regimen…
How Dinosaurs Learned to Fly, Munro Ferguson, provided by the National Film Board of Canada
Extinction of the Dinosaurs
From Paul Bochner (Icarus, Canada Vignettes: Maple Leaf) comes this very short pencil-drawn animation about our handsome prehistoric friends. The illustration, softly drawn yet dynamic, is full of swooping vistas and surprising twists. And take a look at the little guy who survives the dinosaurs' extinction. That's probably our very distant ancestor.
Extinction of the Dinosaurs, Paul Bochner, provided by the National Film Board of Canada