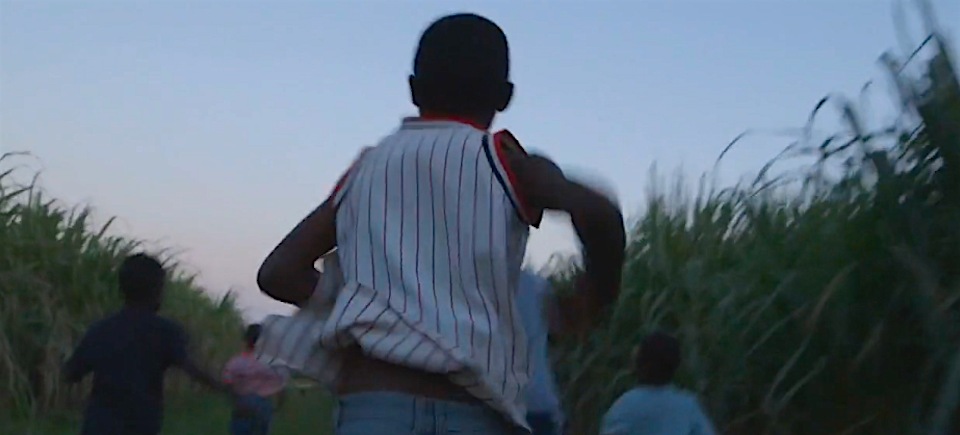 Hispaniola — the Caribbean island that Haiti shares uneasily with the Dominican Republic — represents a kind of ground zero. It was here that Columbus established the first European settlement in the Americas, initiating the massive enterprise of colonization in North America.
Within decades the Indigenous Carib culture had been all but eradicated — and over five centuries later the brutally racist dynamics of colonialism are still playing out in the lives of the island's inhabitants.
Generations of Haitians have migrated into the Dominican Republic, often brought in as cheap labour in sugar production, but a 2013 ruling by the Dominican courts retroactively strips citizenship rights from any Haitian-Dominican born after 1929.
With Hispaniola, a feature doc currently in production, filmmaker Michèle Stephenson returns to the land of her birth to document the fallout of this draconian ruling — a measure that affects many thousands who've lived their entire lives on Dominican territory.
Drawing on a range of verité devices, Stephenson is focussing on handful of central characters — a young Dominican woman of Haitian descent who now faces an uncertain future, a nationalist lawyer who defends the contentious law, and a courageous journalist intent on exposing injustice.
The film is a coproduction between Hispaniola Productions — a joint venture of the Rada Film Group, the Brooklyn-based company founded by Stephenson and husband Joe Brewster, and Toronto's Hungry Eyes Film & Television — and the NFB Ontario Studio. Below: Michèle Stephenson, photo by Ozier Muhammad.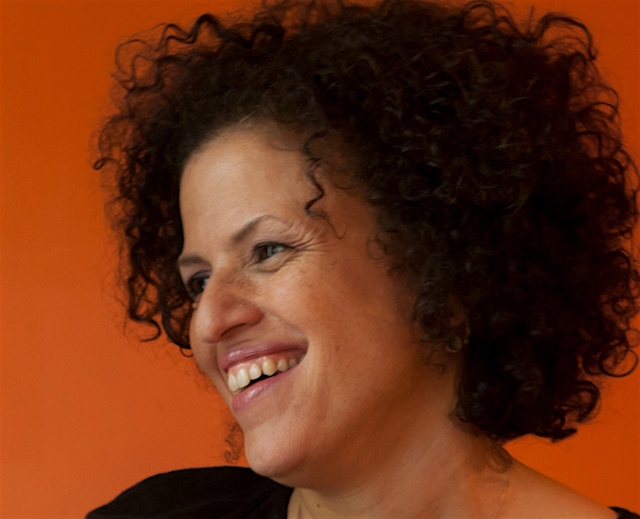 "She's unpacking the myths of racial purity & white supremacy"
"Michèle is investigating the legacy of colonialism within a specific contemporary context," says Lea Marin, who's producing for the NFB. "On one hand she's documenting how the court decision is playing havoc with people's lives, throwing entire communities into uncertainty and chaos — and at the same time she's unpacking the dangerous myths of racial purity and white supremacy, how subtle differences in skin tone or hair texture determine social status."
Born to a Panamanian mother and Haitian father, Stephenson was raised in Quebec's Eastern Townships, going on to study at McGill and Columbia, where she completed a degree in law. Her creative and life partner Joe Brewster is a Harvard and Stanford-educated psychiatrist, and their work together with the Rada Film Group has won widespread acclaim for its fresh insight into issues of identity and race.
An Education in Equality is one of several Rada Film productions showcased on Op-Docs, The New York Times' online forum for short-format point-of-view documentaries, and the 2013 release American Promise, co-directed by Stephenson and Brewster and featuring their son Idris, earned three Emmy nominations and a Special Jury Prize at Sundance for its thoughtful take on the experience of African-American kids within the US education system.
Jennifer Holness, who's producing for Hungry Eyes, began her own film career at the NFB, co-directing Speakers for the Dead with husband and creative partner David Sutherland. The pair subsequently established Hungry Eyes Film & Television, amassing credits that include the feature film Love, Sex & Eating the Bones, the mini-series Guns, and the Toronto-set dramatic series Shoot the Messenger, currently airing on CBC-TV.
"We've been interested in collaborating with both the Rada Group and Hungry Eyes for some time now, and this project presents us with a great opportunity to work together," says Marin. "Michèle's work has a special kind of power. She's keenly aware of how history and politics shape people's lives, but she's always open to the poetry of the everyday. It makes for beautiful and thought-provoking cinema."
Principal photography on Hispaniola got underway in May 2016, and continues until May 2017, with about 50 shooting days scheduled on various locations throughout the island. The director of photography is Alfredo Alcantra.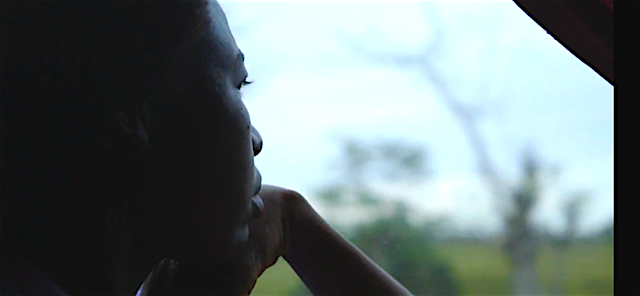 "Modern-Day Slavery"
In 1988 the NFB released Black Sugar, Michel Regnier's hard-hitting exposé of conditions in Dominican sugar plantations, where Haitian and Haitian-Dominican cane-cutters were subjected to a form of indentured servitude. Almost three decades later little has changed. NFB blogger Carolyne Weldon revisits the film in a post she calls Modern-Day Slavery in the Dominican Republic.
Black Sugar, Michel Régnier, provided by the National Film Board of Canada
Documentary as internationalist genre
The documentary tradition is imbued with an internationalist sensibility – and Hispaniola follows in a long line of NFB projects that look beyond Canada's national borders. The tone was set back in 1941 when Canada's newly created public producer made history with Churchill's Island, a short doc about wartime Britain that became the first film to win an Oscar in the category of Best Short Documentary.
That same internationalist spirit is apparent in acclaimed recent hits like Window Horses: The Poetic Persian Epiphany of Rosie Ming, Ann Marie Fleming's finely crafted animated feature, and The Apology, Tiffany Hsiung's powerful documentary essay on sexual slavery in Japanese-occupied wartime Asia. Both are in current release.