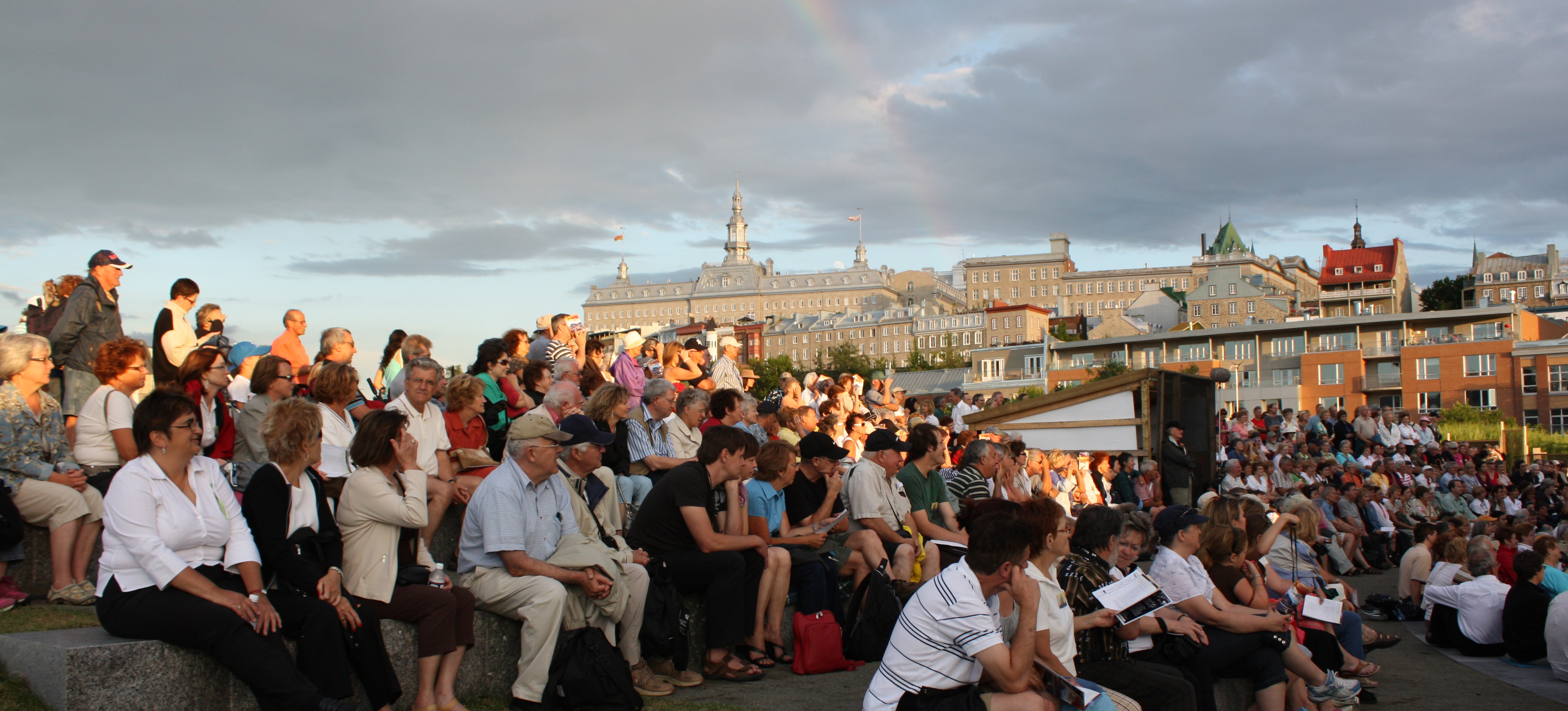 Discover La Francophonie through 5 NFB Titles
Every year during the month of March, the Rendez-vous de la Francophonie celebrates the French language and francophone culture in all their diversity. For Canadians, French is not only one of the country's two official languages, it's a cultural asset — a key part of the national identity shared by us all. According to statistics compiled in 2011, nearly 10 million Canadians speak French fluently: this group includes Acadians as well as francophiles and francophones living in Quebec and in Ontario, the Maritime provinces, and Western and Northern Canada.
To celebrate these francophone communities in Canada that have persevered, and even thrived, in predominantly English-speaking North America, we've created a short list of documentaries, interactive works and educational activities that will give teachers and students a newfound appreciation for the multiplicity of francophone voices across the country.
Get to know the Canadian francophonie
Your students can use the fun and interactive website Ta parole est en jeu to introduce themselves to Canada's francophonie. Have them watch the 13 short animated videos to explore subject matter that connects with curriculum topics such as French, history, geography, and citizenship and Canadian politics.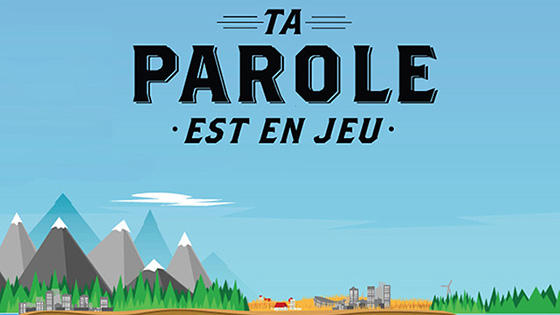 (Free; ages 13 to 17; in French only)
Extend the exercise further by encouraging your students to participate in the various educational games on the site that delve into francophone expressions, regionalisms and accents from across Canada. The educator's guide also outlines a range of complementary resources and can help teachers get the most out of the website in class.
A bittersweet look at a unique francophone culture
An intimate documentary about the roots and evolution of Acadian French, Bittersweet Blues illustrates the extent to which the language and its idiosyncrasies are at the very foundation of individual, family and community identity. Surrounded by a sea of anglophone culture and faced with pressure to speak standard French, the Acadians of Nova Scotia must negotiate a place that allows them to live fully in the present without denying their past.
Bittersweet Blues, Stéphanie David, provided by the National Film Board of Canada
(Free; ages 13 to 17)
After watching the film, ask your students the following: What contributes to the richness and vitality of a language? Its practical usefulness? Its connection to culture? Its semantic diversity? Should we erase the traces of the past in our language or celebrate that uniqueness? Ask students how important they think it is to speak standard French and encourage them to debate the issue in class. In French as a second language courses, ask students to draw up a list of vernacular expressions they're familiar with, and explore the origins of these terms with them.
A tale of language and harmony
Together in Harmony follows the journey of the Franco-Albertan singers in Edmonton's Saint-Jean Choir, who perform at festivities organized for Quebec City's 400th anniversary. Draw on the film to explore the relationship between Franco-Albertans and Quebec and the origins of the francophone presence in Western Canada. You could also highlight the important contribution of recent francophone immigration to the survival of this community.
Together in Harmony, Marie-France Guerrette, provided by the National Film Board of Canada
(Free; ages 15 to 17)
Ask students to suggest practical ways to help these minority communities preserve their cultural identity. In addition, have your students introduce one of their classmates to the work of a francophone artist from the West.
For a more in-depth exploration of the political and legal aspects of francophones' struggles for their rights, both in the West and elsewhere in Canada, watch The Fight for Francophone Rights and read our blog post on the topic.
So, Where Do We Fit In?
What would happen if three huge Franco-Ontarian flags were displayed on the Plains of Abraham in Quebec City during St. Jean Baptiste Day celebrations? Would there be a sense of acceptance? Conflict? Indifference? So, Where Do We Fit In? explores this very scenario and the relationship between Franco-Ontarians and the Québécois, as well as the issues of diversity and inclusion in general.
So, Where Do We Fit In?, Andréanne Germain, provided by the National Film Board of Canada
(Free; ages 13 to 16)
Ask your students what they make of Quebeckers' lack of knowledge about Franco-Ontarian culture. Then take a look back at French-Canadian history, beginning the discussion by examining the similarities and differences between the goals of the Québécois people and those of Franco-Ontarians.
Language and power go hand in hand
The poem "Speak White," written by Michèle Lalonde in the early 1970s, provides a unifying thread for this hard-hitting short film of the same name, which rails against systems of exploitation and denounces the violence of imperialism, whether cultural or economic. As part of a course in citizenship education or history, take a look at the events referenced by the film and examine the impact of a colonizing power on the rights and freedoms of oppressed populations.
Speak White , Pierre Falardeau et Julien Poulin, offert par l'Office national du film du Canada
(Free; ages 14 to 17; in French only)
*This film deals with mature subject matter. Viewer discretion is advised.
With your students, explore the meaning and etymology of the expression "speak white," which may have originated as a racist insult in the United States. Put this into perspective by looking at the identity and political claims that forged Quebec's modern history, issues which Lalonde's poem crystallizes. You can also explore the connections between the power of language and political engagement.
Enregistrer
Enregistrer
Enregistrer
Enregistrer
Enregistrer
Enregistrer
Enregistrer
Enregistrer
Enregistrer
Enregistrer
Enregistrer
Enregistrer
Enregistrer