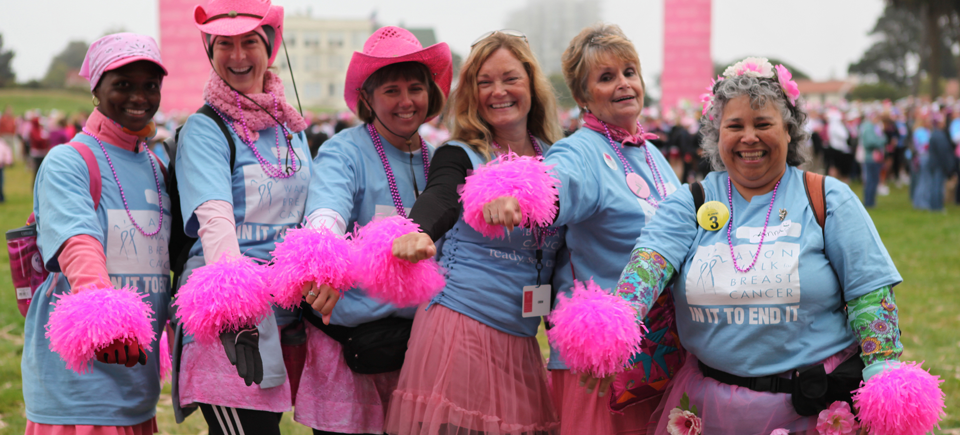 6 Favourite Female-Centric Films
This week we celebrate International Women's Day. In honour of the occasion, I asked our talented group of marketing managers for their list of favourite female-centric NFB films; the films they find empowering for women. These were their answers.
Pink Ribbons Inc.
Leslie Stafford, from the Winnipeg office of our North West Studio, came forth with this film about the marketing machine that has grown up around breast cancer. The film features several prominent voices that object to the pink ribbon campaigns and references to breast cancer patients as "warriors" and "survivors." It's a powerful film that will make you think twice about an issue that's become so ubiquitous in our society, that we often don't even question it.
The film, while not offered for free, can be viewed for a nominal rental price.
Pink Ribbons Inc., Léa Pool, provided by the National Film Board of Canada
Assembly
 This animated short was a tribute to the days of Studio D, and its executive producer, Kathleen Shannon. Shannon was a prominent editor, and the film takes the form of a woman's hand cutting and editing a reel on a flatbed editing table, as fragments of dialogue are cut together. The end product is a film that sends a powerful message.
The film spoke to marketing manager Catherine Veitch for several reasons: It was created by Vancouver filmmaker Jenn Strom, who wrote, edited and directed the film. She also did all the hand-painted animation. She also loves the film itself, calling it experimental and beautiful, with a message relevant to people from all walks of life.
Assembly, Jenn Strom, provided by the National Film Board of Canada
Gulîstan, Land of Roses
Travel deep into the mountains and deserts of Kurdistan ad meet the female guerillas from the Kurdistan Workers' Party (PKK), who fight to defend their territory against ISIS. These women are not only fighting for their country, but they're exposing the hidden feminist face of a revolutionary group who are united by a common goal – freedom.
Montreal marketing manager Judith Lessard-Bérubé was impressed by the film, stating "These women are passionate, courageous, strong. They are making the ultimate sacrifice."
The film, while not available for free streaming, can be downloaded from NFB.ca.
Gulîstan, Land of Roses, Zaynê Akyol, provided by the National Film Board of Canada
Madame, vous avez rien
You may have to dust off the French-English dictionary for this one. Unfortunately, we don't have this title in English, but if you speak French, it's well worth the watch. It shows what happens when the winds of change blow through Quebec farms, and farmer's wives start demanding to become equal partners.
The film holds strong appeal for Quebec marketing manager Karine Sevigny, who found not only the film's subject shocking, but also the fact that these stories don't date from so long ago… almost yesterday, in fact.
« Madame, vous avez rien », Dagmar Teufel, offert par l'Office national du film du Canada
Robes of War
Filmmaker Michèle Cournoyer holds sway for Montreal marketing manager Geneviève Bérard, who had difficulty choosing between this film, and Cournoyer's The Hat, a film I still have trouble watching from beginning to end, being the mother of a 10-year-old girl.
Robes of War uses Cournoyer's trademark morphing animating to explore the impact of war on women, their bodies, and their families. Bérard admires Cournoyer, both as a pioneer in animation, and for her feminist sensibility, which shows prominently in her creativity and style.
Robes of War, Michèle Cournoyer, provided by the National Film Board of Canada
Gabrielle Harvey, a relatively new addition to the NFB's marketing team, has been moved by The Space We Hold, an interactive counterpart to Tiffany Hsiung's The Apology. This project tells the story of 3 living survivors of militarized sexual violence during WWII and guides the user from the solitary act of witness to becoming part of a collective, networked response to the victims.