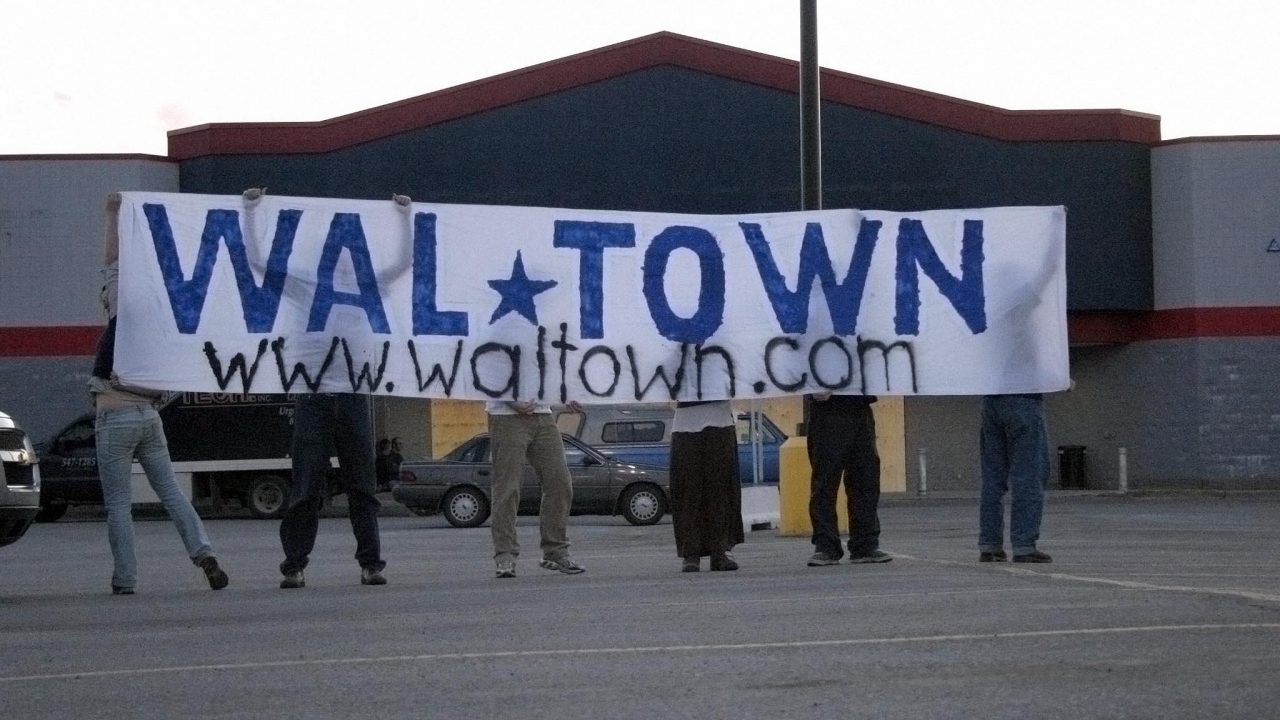 What's right? Watch 5 films that explore the concept of social justice
Social justice is a topic we know well at the NFB. It's a topic that lends itself well to the documentary form, and as a result has formed the backbone of many a film.
There are so many facets to explore in the relationship between individuals and society; in the distribution of wealth, opportunity, and social privilege. It is through this exploration that we can examine, and perhaps come to some agreement, on what is fair and just in these regards.
At the heart of it, I think that's what these 5 films aim to do – offer us an opportunity to examine these issues and draw some conclusions about what it means to live in a fair and just society.
Payback
This feature doc from 2011 was based on Margaret Atwood's bestsellng book, Payback: Debt and the Shadow Side of Wealth. The book, in turn, was based on a series of Massey Lectures that Atwood gave in 5 different Canadian cities back in 2008. The subject was debt, but from a very different perspective.
We tend to think of debt in financial measures – that which is derived from borrowing and lending. And while the latter remains true, debt isn't always a financial construct. This film looks also looks at the psychological, theological, literary, and ecological aspects of debt, as well.
Payback is an exploration of the relationship between debtors and creditors, both traditional and non-traditional. It seeks to uncover how debt affects relationships, societies, governments, and life and the planet itself. It does this by looking at specific stories, bringing us right into the heart of what it means to owe and be owed. From the wealth of Conrad Black to the near-slave conditions of the tomato field workers in southern Florida, we see it all.
It is the perfect film to kick off the topic of social justice.
Payback, Jennifer Baichwal, provided by the National Film Board of Canada
Wal-Town the Film
Talk about your crazy road trip. In this feature-length doc, six students based out of Quebec embark on a cross-country mission to visit 36 of the 200 Walmart stores. Why? To raise awareness about their business practices, and how it affects cities across Canada.
Joining the activists is, obviously, a film crew, but also – just for fun – a wacky gonzo journalist. Not quite Dr. Gonzo gonzo, but pretty entertaining nonetheless. He was researching a story on Walmart that he'd pitched to a publication when he came upon the Wal-Town crew (that's what the students call themselves). He gave them a call and asked if he could ride along.
While he works on his story, we see the students working hard toward their goal. According to them, their aim is to take culture back from the giant multi-national corporations. They're worried about "being consumers at the risk of being citizens." It's a social justice mission at its finest.
They kick off their journey by visiting the only unionized store in Canada, so we actually do get to see both sides. It's a fascinating and entertaining film, no matter which side of the conversation you fall on.
WAL-TOWN The Film , Sergeo Kirby, provided by the National Film Board of Canada
The Downtown Project
I wasn't sure what to expect when I sat down to watch this film. The description we have on the site paints it as a film about a seedy social housing complex that sits at the centre of Montreal's downtown core. I was expecting social justice style activism in petitioning for better living conditions. But it only takes a few minutes of watching the film to realize that the residents don't view their home in this way at all.
Les Habitations Jeanne-Mance is, or was at the time of filming in 2011, the largest social housing complex in Quebec. Its population is made up of 1700 residents, the majority of which are immigrants. As one resident says, it's like living in the United Nations. Of those 1700, about 500 are youth 18 and under. After listening to just one of those kid's stories, you realize that some of them see their home as paradise on earth, compared to where they've come from.
The film is a real wake-up call. This is a community of people who, for the most part, are truly grateful for what they have. It's a stark look at the contrast between the privileged middle and upper classes vs. the lower-class minorities. The average yearly income for residents at the complex is $12,000 per year. Think about that for a moment.
This is a small film with a lot of heart. The stories will touch you and open your eyes. In French with English subtitles.
The Downtown Project, Isabelle Longtin, provided by the National Film Board of Canada
Au Chic Resto Pop
Watching a film about hungry children living right in your own city is enough to make anyone's stomach churn. It is so difficult to wrap my head around the dire situation that some of these families are in. As I shop for groceries, snack between meals, have meals, there are kids who go days without food.
Filmmaker Tahani Rached attacks the issue of hunger head on with this engaging, and oddly hopeful, feature-length doc. It focuses on an organization, Le Chic Resto Pop, which recycles discarded food to feed the hungry for a buck a meal.
We get to see all facets of the Resto Pop, from the staff that works there to the people it serves. We're privy to how they attempt to balance the business side with the social cause they're serving. And how important it is to understand that they're not a charity, but a community practicing self-sufficiency. And all of it set to a great soundtrack.
Rached is no stranger to social justice issues. One look at the films we have online and you'll see it's a common theme in her work. This film is no exception. French with English subtitles.
Au Chic Resto Pop, Tahani Rached, provided by the National Film Board of Canada
VTR: St-Jacques
This short film forms part of a collective body of work known as the Challenge for Change project. Challenge for Change was an initiative that made use of newly-available portable video equipment to get right into the heart of community and social justice issues, with the goal of empowering Canadians to help themselves.
The program ran from 1967 to 1980, and is one of the NFB's most well-known, and controversial, endeavours. This film was made in 1969, so pretty early on. The objective as to stimulate social action in a poor Montreal neighbourhood, by taking a camera and microphone right up to community members and having them talk about their issues.
Rather than being forgotten, or left on the sidelines, these people were finally being given a voice, and a platform to speak. As a result, they learned that the could be active participants in their own lives. It's a great look at the power of community video. In French and English, with English subtitles.
VTR St-Jacques , Bonnie Sherr Klein, provided by the National Film Board of Canada