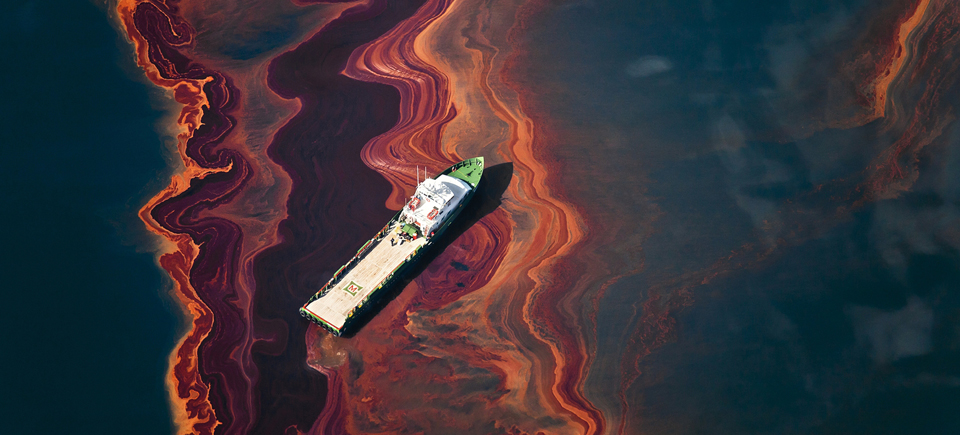 What makes a great documentary? Tips & advice from our filmmakers
Isn't that a question for the ages?
We work in a building with some of the greatest, most creative documentary filmmakers in Canada, so we decided to put the question to them.
Here are some of their answers:
Compelling
A great documentary crafts a compelling cinematic portrait of the heart and soul of people's lives and inspires us to see the world with greater clarity and compassion. Great documentaries remind us that our lives are complex, tragic, funny and magnificent and that it's always worth waking up for another kick at the can.

–Garry Beitel, director (The Socalled Movie, Nothing Sacred)
Nothing Sacred, Garry Beitel, provided by the National Film Board of Canada
Powerful story arc and character arc
A good doc, in my opinion, must have the following: a subject anchored in a local story that is universal; a story arc comprising a seductive opening, a taut rising action, an unexpected but mind altering climax, a hopeful but not maudlin denouement; unforgettable characters who reveal everything and are "real"; a visually stunning backdrop that mirrors the emotional stakes; a short end credit roll.

–Paul Cowan, director (Paris 1919, Westray)
Westray , Paul Cowan, provided by the National Film Board of Canada
New perspective
Take me somewhere I have never been, show me something I have never seen, let me meet people I would never have a chance to meet and show me the world from their perspective.

–Adam Symansky, producer (Reel Injun, Roadsworth: Crossing the Line).
Exclusive access
What makes a great documentary is access. I want a film to take me where I can't go.

–Thomas Hale, director (A Year at Sherbrooke)
A Year at Sherbrooke, Thomas Hale, provided by the National Film Board of Canada
Depth
Great documentaries go deep. They take time. They help the subjects, the makers, the users, the audiences to think, feel, do, listen, speak, shake, cry and sing.

–Katerina Cizek, director (Highrise)
Artful animation
What makes a great documentary? More animation! Seriously. Documentarists want to change the minds and preconceptions of audiences, right? Be subversive; seduce audiences – with brilliant, artful animation – into enjoying themselves and being vulnerable, dropping their defenses (and defensiveness), then make your point and transform them. As evidence, I offer up Persepolis, Waltz With Bashir, Drawn From Memory (Paul Fierlinger), Ann Marie Fleming's upcoming I Was a Child of Holocaust Survivors, or the subtle brilliance of Sweden's Jonas Odell (Never Like the First Time) or UK filmmaker Jonathan Hodgson (Camouflage).

–Michael Fukushima, producer/director (Minoru: Memory of Exile)
Minoru: Memory of Exile, Michael Fukushima, provided by the National Film Board of Canada
Creative quality of fiction
A great documentary has the quality of fiction — it evokes something larger than the particular story or characters at hand, and lingers in our memory.  Too often, a documentary is a super-efficient information machine — but visually unimaginative, conceptually unoriginal and simply 'about' something without being something of value in and of itself.  Grierson's definition is still the best: 'the creative interpretation of reality'.  Don't forget the 'creative' and 'interpretation' part.

–Gerry Flahive, producer (Invisible City, Paris 1919)
Eye-opening
The story stays with you for days on end …and you continue to reflect on what you learned, why you laughed, why you cried and what you need to change in your own life or perhaps there's just that one small action that you need to take.  A good documentary raises the stakes in ethical accountability and you are compelled to seek out and to create stories that are even more thoughtful,  even more considerate,  highly original and creative.    When you watch a good doc you know that the artist is telling a story that she wants to tell and has to tell and not a story that she thinks she's supposed to tell.

–Ravida Din, producer (Nollywood Babylon, Payback)
Nollywood Babylon, Ben Addelman & Samir Mallal, provided by the National Film Board of Canada
Find out how some of the other great documentary minds answer this question by checking out Capturing Reality: The Art of Documentary, which is a collection of interview clips on the genre with some of today's most well-known filmmakers.