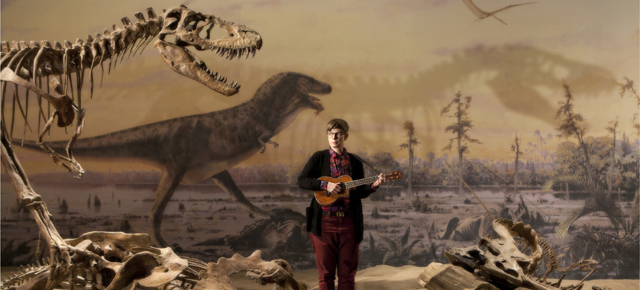 My Prairie Home at Sundance—and in your living room!
Update (Jan. 28, 2014): the free online streaming period for My Prairie Home has now expired. You can still watch the trailer here, buy the DVD here, rent an online version here, or purchase a download here.
Can't make it to Park City, Utah for the prestigious Sundance film festival? No problem. Mark your calendars for the 26th and 27th of January (this coming Sunday and Monday) when we'll be offering free streaming in our online screening room of the new documentary-musical My Prairie Home for our Canadian audience (our international friends can pay to download or watch the film on demand starting on January 28th). The film will also be available for download on iTunes on the 28th.
A critical hit in the festival spotlight
My Prairie Home is a one-of-a-kind film. It's a musical and a documentary that follows transgender musician Rae Spoon as they travel back across the Canadian prairies where they grew up in a strictly Evangelical family troubled by mental illness. The film is peppered with strange, charming, and utterly indescribable musical sequences, in which Rae performs their songs to the accompaniment of… dancing deer?! Sure, why not? (Check out Rae's op-ed in The Huffington Post for more info—and note that Rae prefers the gender-neutral pronoun "they").

The film got a lot of love back when it premiered at the Vancouver International Film Festival in October. Positive reviews flowed in from The Globe and Mail and The Vancouver Sun, among many other outlets. Then, the film was selected to be featured as part of the influential Sundance Film Festival's World Documentary competition. Rae, director Chelsea McMullan, and producer Lea Marin packed their bags and headed for the snowy peaks of Utah. The film is not only featured in five screenings at various venues during the festival, but Rae also recently performed at the Sundance Celebration of Music in Film.
The film's Sundance tenure has produced much positive chatter, like this HitFix review and this IndieWire profile of director Chelsea McMullan.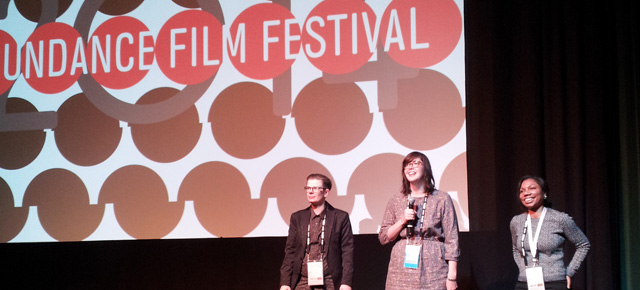 L to R: Musician Rae Spoon, director Chelsea McMullan, and NFB producer Lea Marin answer audience questions at the Sundance Festival after a screening of My Prairie Home.
Take advantage of this opportunity to see My Prairie Home while it's still doing the festival circuit! Watch the film in our player below or at NFB.ca starting Jan. 26th. And if you'd like to see some lively behind-the-scenes production stills, check out cinematographer Maya Bankovic's My Prairie Home photo book.
My Prairie Home, Chelsea McMullan, provided by the National Film Board of Canada