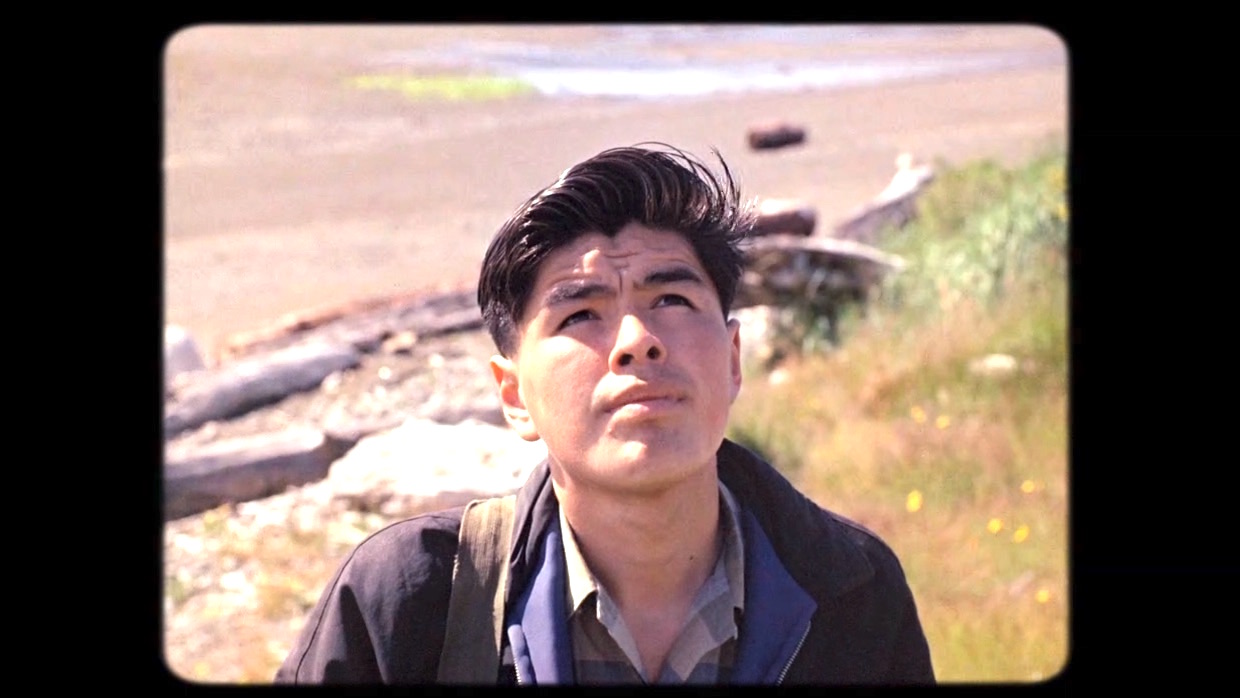 Indigenous Renaissance: 10 to Watch at the NFB
"Canada, you are in the midst of an Indigenous renaissance. Are you ready to hear the truths that need to be told? Are you ready to see the things that need to be seen?"
With this proclamation — part challenge, part whoop of joy — musician Jeremy Dutcher accepted the 2018 Polaris Prize for his album Wolastoqiyik Lintuwakonawa, an avant-garde reworking of traditional Wolastoq songs that incorporates century-old wax cylinder recordings of his own ancestors.   "All of my people, this is for you!" he said, speaking in Woloastogey, the imperilled language that he so ingeniously is helping to keep alive.
Dutcher is part of a wave of Indigenous artists and storytellers that's reshaping Canada's cultural landscape and national self-image — a movement that includes such disparate figures as museum curator Alexandra Nordstrom, who crafted a tonic corrective to the historic record with her exhibit Poundmaker: Life, Legacy and Liberation: film director Zacharias Kunuk, whose work with the Isuma Arts Collective is representing Canada at this year's Venice Biennale; and singer Emma Stevens, the Eskasoni First Nation high school student who's become an internet sensation with a Mi'kmaq-language rendition of the Beatles' tune Blackbird.
Filmmakers have been playing a vital part in this renaissance, employing the language of cinema to defy stale colonial narratives and fashion their own bold visions of decolonization, ushering in what Jesse Wente, Director of Canada's Indigenous Screen Office, refers to as "the first true golden age of Indigenous cinema."
The National Film Board is now two years into its Indigenous Action Plan, a plan that commits to putting no less than 15% of production funds into Indigenous projects, and there are currently over thirty Indigenous-driven projects in the works in English Program alone. The filmmakers mentioned below represent different communities across Canada, and their work ranges from classic linear storytelling to community-engaged doc projects and experimental forays into Augmented Reality.
"As Canada's public producer and distributor, we can play an important role in supporting Indigenous directors, and in building capacity for Indigenous filmmaking more generally," says Michelle van Beusekom, Executive Director of NFB English Program.
"Over the course of Canada's history, there have been ongoing and systemic attempts to silence Indigenous voices, to erase their languages and stories. The NFB was created with a mandate to reflect Canada in all its complexity, so we recognize our responsibility to confront that history, and to create a space where Indigenous filmmakers can tell their stories in their own ways — and get those stories on Canadian and international screens."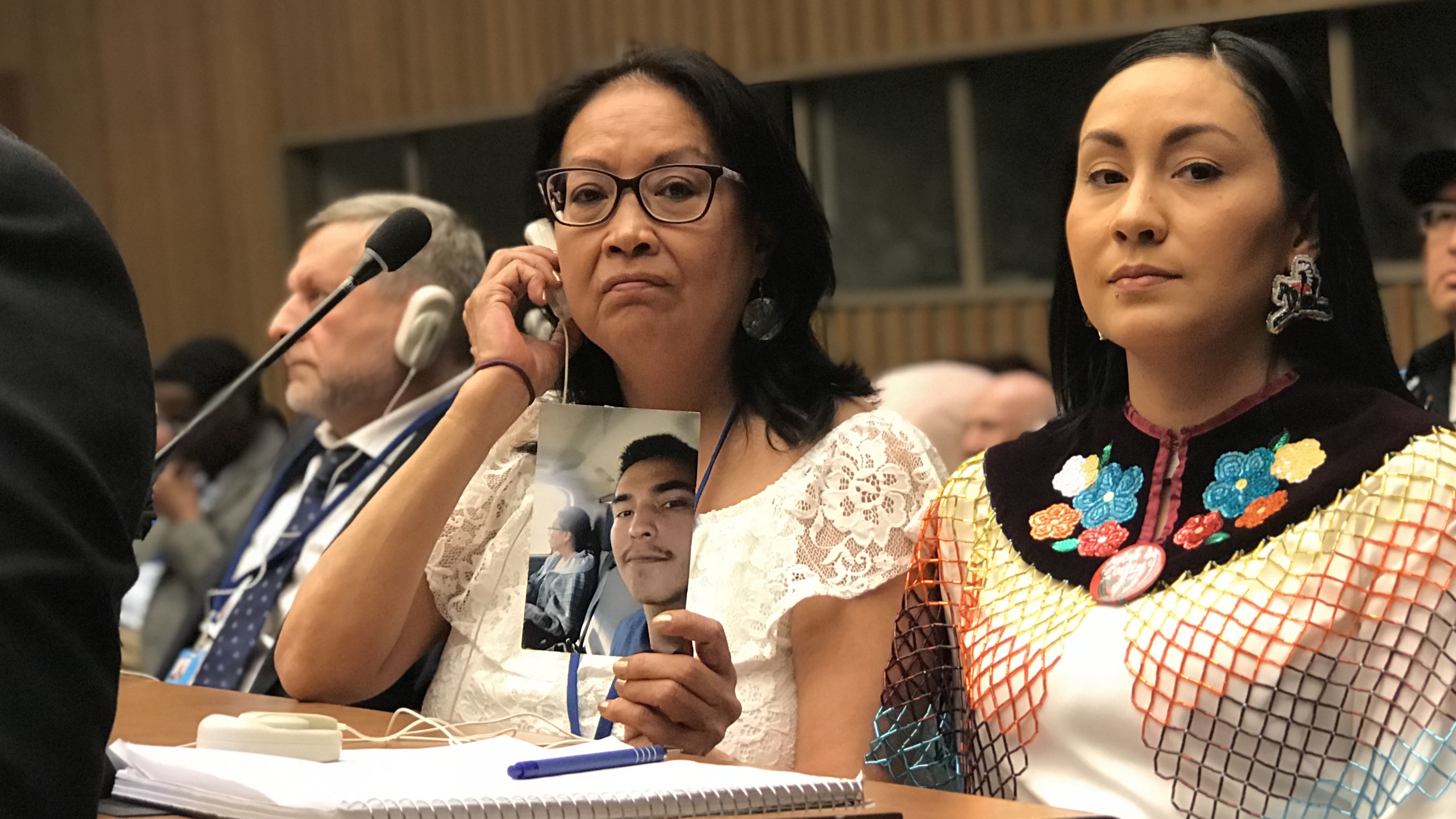 The work of Indigenous creators featured prominently in the NFB offering at this year's edition of Hot Docs, where nîpawistamâsowin: We Will Stand Up, Tasha Hubbard's tour-de-force account of the aftermath of the shooting death of Colten Boushie (coproduced with Downstream Doc Meida), won the award for Best Canadian Feature Documentary, and an inventive reboot of Five Feminist Minutes included the short doc Lake, an exercise in cinema vérité in which artist Alexandra Lazarowich worked with a crew of Indigenous women headed by producer Coty Savard.
The need to provide more training opportunities for Indigenous crew and producers was among the issues discussed recently at the second annual Indigenous Film Summit. Marcia Nickerson, author of Onscreen Protocols and Pathways, a newly published production guide commissioned by imagineNATIVE, identifies a specific need to bring more Indigenous producers onstream. Non-Indigenous producers, she says, as well-intentioned as they may be, need to "lean out and make more space for Indigenous creators."
"As a public producer, we have the latitude to build training into our budgets, whether for craft and crew positions or for associate producers," says van Beusekom. Equally important, she notes, is the way films get made. "We are changing how we work with Indigenous communities, building in time, budget and process to understand and ensure respect for local cultural practices and protocols. Some significant best practices were established over the course of development and production on Kiimaapipitsin, a feature doc project being directed by Elle-Máijá Tailfeathers. She worked with producer David Christensen to develop and implement cultural competency training for non-Indigenous crew members, a practice that has since been used on several other projects including Freedom Road, a Challenge for Change inspired project that recently had its world premiere on the Shoal Lake First Nation.
As Tailfeathers notes, "We've ensured that every shoot includes key crew training positions for emerging Indigenous talent and we've made a concerted effort to employ community members on all of our shoots."
"Across our slate of Indigenous projects, we're striving to knit reciprocity into the entire production relationship," says van Beusekom, "whether it's hiring from within the community, creating training opportunities for emerging local talent, providing footage to community archives or organizing filmmaking workshops for youth."
Here are ten Indigenous-driven projects that are currently in production or recent release.
Now is the Time
With this inventive short, an animation/documentary hybrid, Haida filmmaker Christopher Auchter (below) provides a beautifully crafted and deeply personal account of a pivotal moment in his people's history.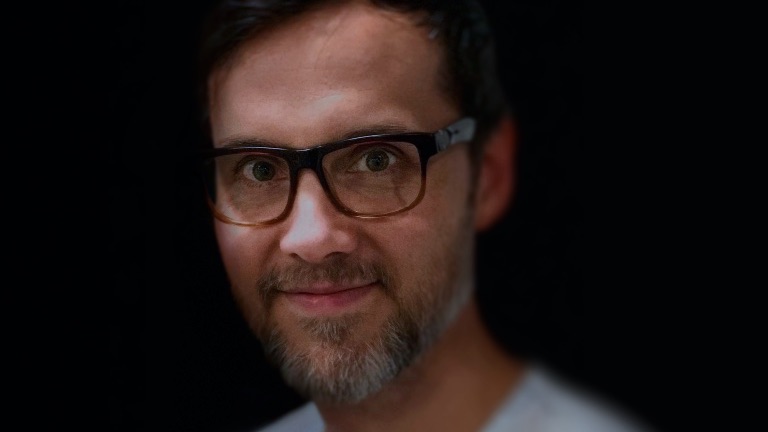 On August 22, 1969, the community of Masset witnessed something wonderful. Robert Davidson, the visionary young artist who would soon emerge as a central figure in the Haida arts resurgence, had carved a totem pole, reviving traditions that had been suppressed for over a century. On the urging of Barbara Wilson, a local trainee filmmaker and member of the newly established Indian Film Crew, the NFB had sent a crew to document the ceremonies surrounding the raising of the pole. But the final film, completed by a non-Indigenous team, presented proceedings through a muddled outsider gaze, raising more questions than it answered. Five decades down the road, the Masset-born Auchter brings the story back home, juxtaposing footage from the 1969 shoot with contemporary interviews and his own inspired animation. Pictured in banner: Robert Davidson in 1969.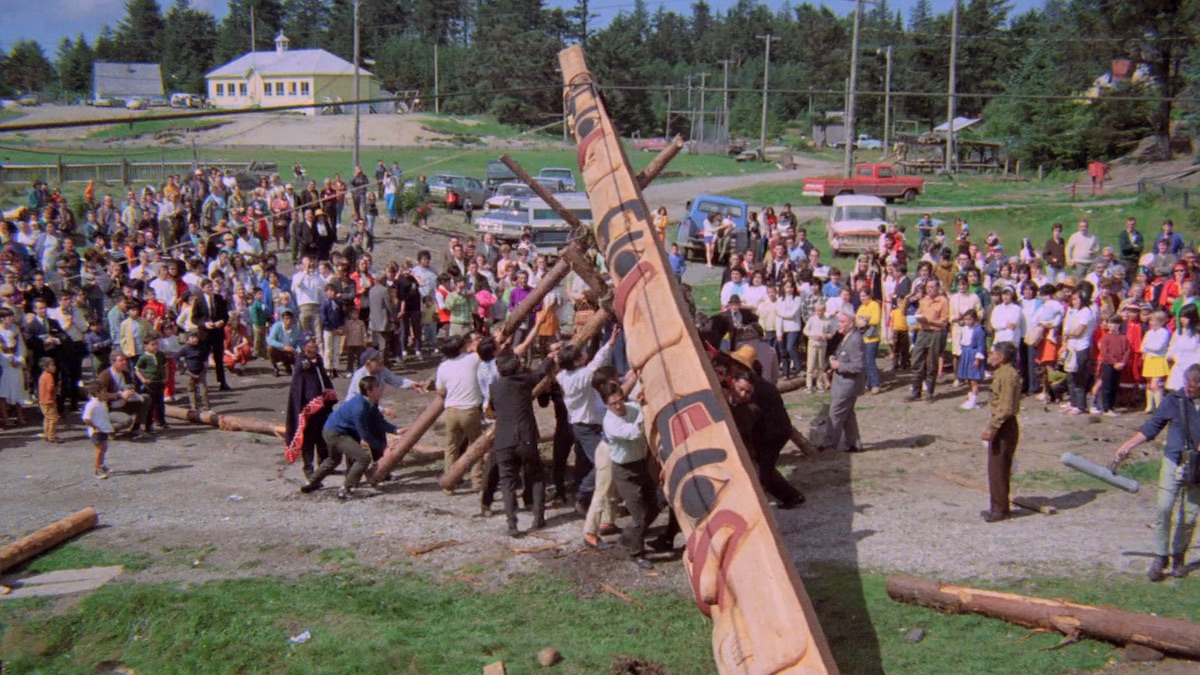 Auchter's credits include the The Mountain of SGaana, a short animation based on a Haida story that won the award for Best Film for Young Audiences at the 2017 Ottawa International Animation Festival. Auchter's largely First Nations crew on Now is The Time included DOP Asia Youngman, sound recordist Ramsay Bourquin along with Odessa Shuquaya and Cameron Watts. Stop motion animation was by Alicia Eisen. Now is The Time is associate produced by Teri Snelgrove, produced by Selwyn Jacob, and executive produced by Shirley Vercruysse at the BC & Yukon Studio. Watch for a summer release.
Freedom Road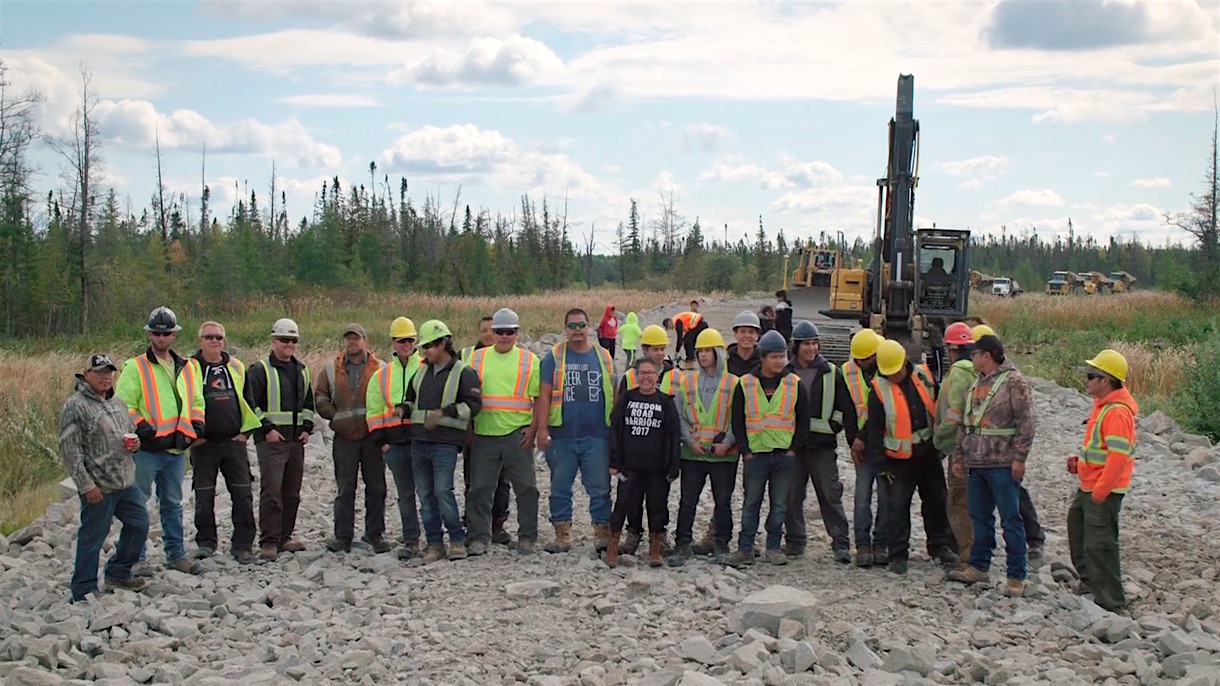 The Winnipeg Aqueduct, completed in 1919, provided the growing city with a reliable water supply but lead to decades of hardship for the Anishinaabeg people of the Shoal Lake 40 First Nation. The project left them stranded on an artificial island where, in a cruel colonial irony, they were forced to live under a boil-water advisory while Winnipeggers benefited from their local lake water.
The people SL40 have fought long and hard to turn a page on this history, and over four days in early June they celebrated the opening of 'Freedom Road,' a road largely of their own making that now links them to the Trans-Canada Highway. Angelina McLeod (below), born and raised in SL40, has been documenting the momentous process from within, and on June 5, as part of the festivities, she and her team premiered Freedom Road, a series of five shorts highlighting different aspects of the community, before an enthusiastic crowd in the local gym.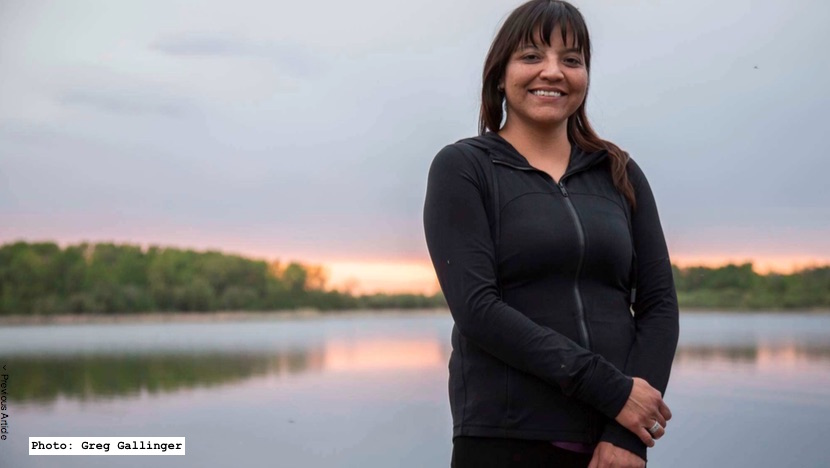 Roxanne Greene, a member of the local band council, spoke during the post-screening discussion, commending McLeod and the NFB team for respecting cultural protocols and for involving the community in production decisions. "This will be a really great educational tool for everyone," she noted.
Daryl Redsky, one of the featured subjects in the series, is one of several community members who provided the crew with a range of cultural awareness training. "The work that Daryl did with us was rooted in traditional Anishinaabe ceremony," says producer Alicia Smith. "He shared cultural protocols for visiting and working in his ancestral territory. He often spoke of having to live in two worlds, and he did this great thing, where he'd ask us to learn and speak one Anishinaabemowin word each time we saw him, to enter his world for a while."
Freedom Road was shot by cinematographer Tyler Funk and edited by Erika MacPherson. The sound recordist was Charlene Moore, an alumna of the CBC New Indigenous Voices program and one of the driving forces behind the Indigenous Film Summit. Produced by Alicia Smith and executive produced by David Christensen for the North West Studio, Freedom Road premiered on June 5 in the Shoal Lake 40 First Nation.
The Tournament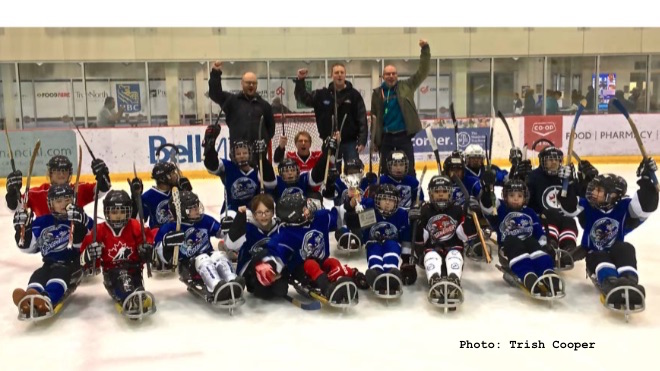 Sam Vint describes Isaac, the subject of his latest film, as a 'sparkplug,' an outgoing eight-year-old, fearless to the point of recklessness, who's way too focused on playing hockey to dwell on his physical disabilities.
The Tournament, a short doc directed by Vint and beautifully shot by Winnipeg cinematographer Tyler Funk, accompanies Isaac and his sledge hockey teammates as they head to Minneapolis to participate in the Hendrickson Hockey Festival, an adaptive sports event that creates a welcoming space for child athletes living with disabilities.
"Everywhere you look the disabled outnumber the able bodied – in the hotel, the pool, the rink," says Vint. "Once a year they get to be the majority and they take full advantage. It's as big a deal to them as Christmas — and a bit more fun."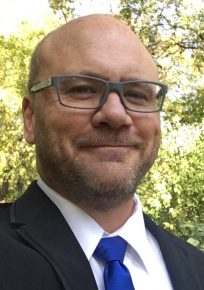 As the parent of a son born with spina bifida, Vint has found himself becoming an advocate for children with disabilities, and The Tournament is buoyed by the exhilarating energy of the Hendrickson event. "Win, lose or draw, everyone is here for a good time. But don't think for a second that winning isn't important."
Describing himself as a 'lifelong Winnipegger and proud Métis', Vint has been active in film and TV production since 2007 when he completed the NSI New Voices Program. His writer/director credits include Alice And Kevin, a short made through NSI Indigidocs chronicling an Indigenous woman's battle to secure health care for her disabled child, and The Ken Ploen Way, an affectionate tribute to the CFL legend. Vint conducted research for the Eagle Vision/NFB co-production We Were Children, a feature doc on residential schooling. The Tournament is produced by Alicia Smith and executive produced by David Christensen at the North West Studio. 
HotHouse 12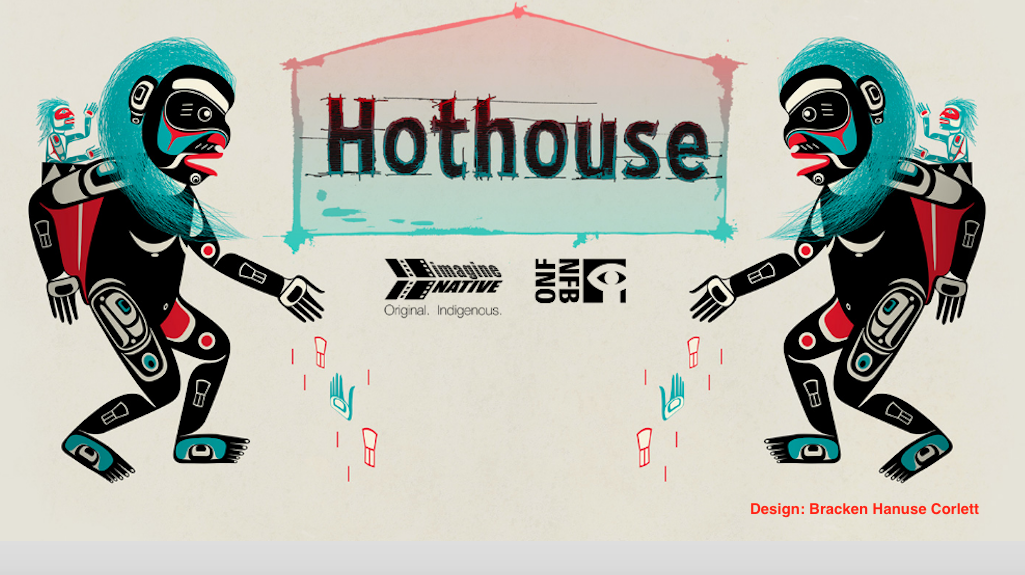 The latest edition of Hothouse, the NFB animation mentorship program now its 12th incarnation, is being produced in partnership with ImagineNATIVE, working with three emerging animators from Indigenous communities across Turtle Island. It benefits from the expertise of Amanda Strong and Amanda Roy, associate producer trainees who bring a wealth of Indigenous storytelling experience to the table.
The apprentice storytellers are: Kassia Ward, an artist/animator from the Enoch Cree Nation whose resumé includes degrees in both psychology and biology alongside experience in 3D animation; Chris Grant, a young Mi'kmaq artist whose own experience with schizoaffective disorder inspired a 2018 solo exhibition called Disposing Sanity: Life After The Psych Unit; and Meky Ottawa, an Atikamekw from Manawan who works in a range of visual art genres, from gallery installations to giant murals. Below: Ward, Grant and Meky.

"For too long Indigenous stories have been exploited," says Amanda Strong, "and it's great to see change and opportunities for artists to direct their own stories, whether it be traditional or contemporary. We are in a very exciting time for Indigenous creators and the next generation of voices." Hothouse 12 is associate produced by Amanda Strong and Amanda Roy, produced by Maral Mohammadian and Jelena Popović, and executive produced by Michael Fukushima at the NFB Animation Studio.
Meneath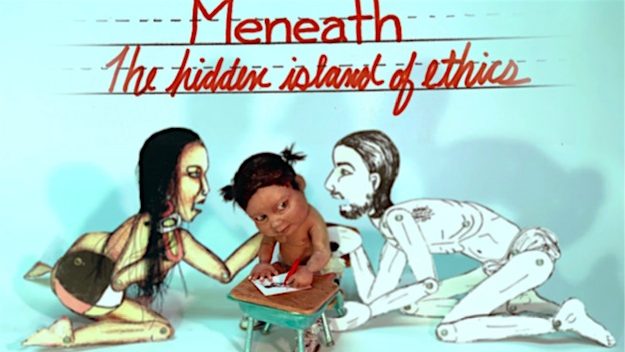 Métis artist Terril Calder, who describes herself as "a daughter of colonization," is from the Métis Nation of Ontario, and with Meneath she ventures into Augmented Reality, a field in rapid evolution, to explore two colliding belief systems — the Seven Deadly Sins as described in Christian texts alongside the Seven Sacred Teachings that have been handed down over generations in numerous First Nations.
"Ethics guide us in our core beliefs and our decision-making, and give birth to our politics," says Calder. "At my core there has always been a broken dialogue between these two sets of ethics, and AR offers a staggering amount of possibilities in exploring this theme."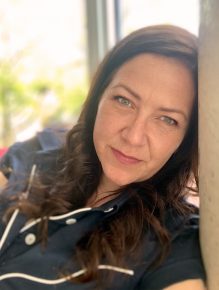 Having studied Fine Arts at the University of Manitoba, Calder was active for many years with Winnipeg's Video Pool Media Arts Centre and Student Bolshevik Collective. She is one of the founding members of Toronto's 7a*11d International Festival of Performance Art, and her animation credits include Canned Meat (2009), The Gift (2011), Repercussions (2013), The Lodge (2016), and SNIP (2016). Her work has screened at ImagineNATIVE, Cannes, Rotterdam, Clermont-Ferrand, Oberhausen, the Ottawa International Animation Festival and the Smithsonian, and has received prizes at TIFF, Sundance and the Berlinale. Meneath is produced Jelena Popović and executive produced by Michael Fukushima in the NFB Animation Studio.
The Inconvenient Indian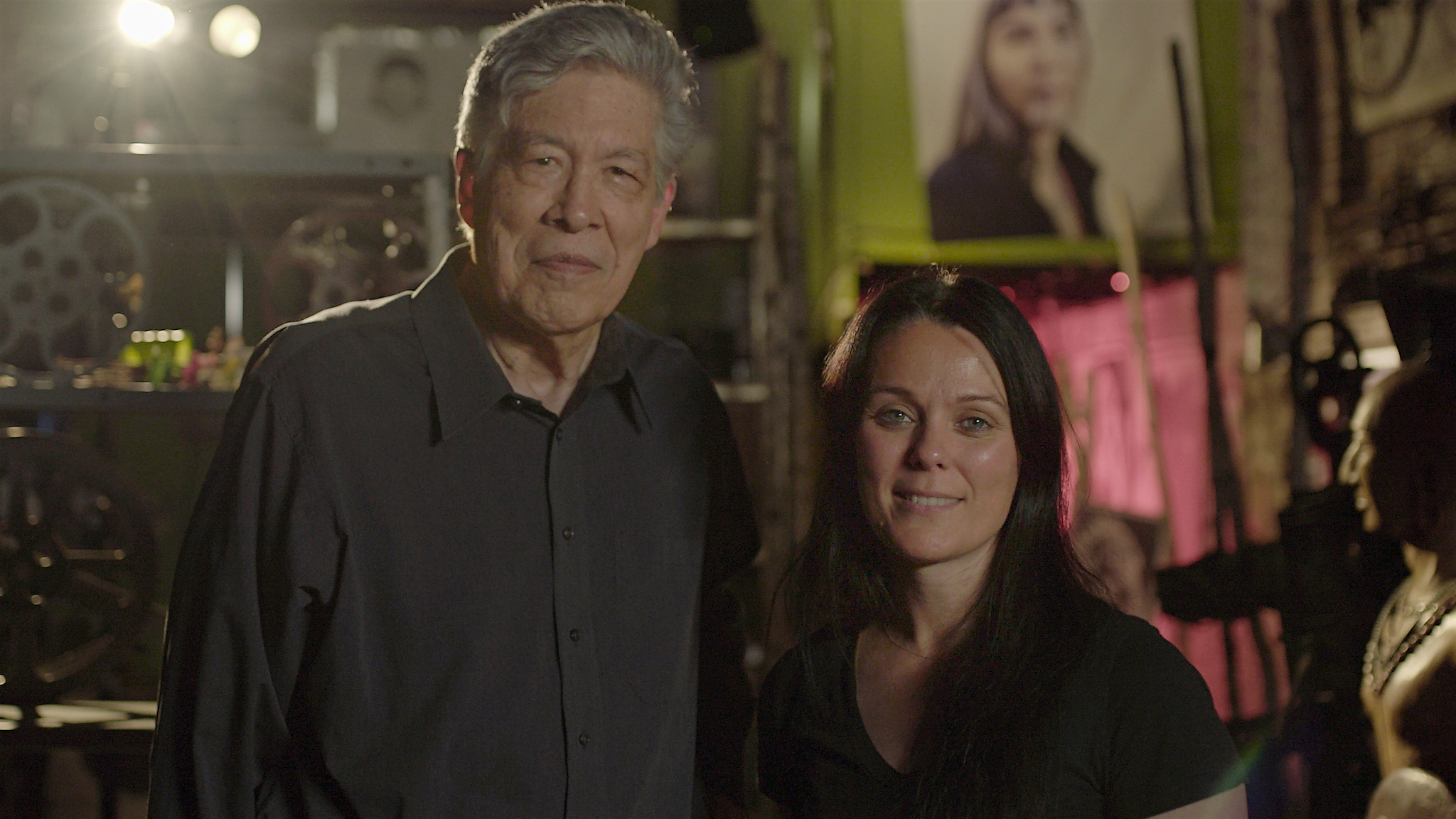 It was in 2016, after filming at the Standing Rock occupation against the Dakota Access Pipeline, that Michelle Latimer came to a sharp new appreciation of The Inconvenient Indian, Thomas King's powerful retort to the official history of North America. "What was an unarmed and peaceful act of resistance quickly become vilified," she says.
"As Indigenous people we were coming together to fight for our rights, and the rights of the land and waters. However our assertion and occupation was perceived as 'inconvenient' in the eyes of the state. We became Inconvenient Indians — and in standing together we had the power to change the world."
The Métis/Algonquin filmmaker and activist is currently in production on a film adaptation of King's bestseller, focusing on how Indigenous-experience has been misrepresented in mainstream culture. "Standing Rock showed me what an awakening looks like," she says, "but we are still in deep need of communicating and reclaiming a new, old-story. Our story."
Latimer's credits include Nuuca, co-produced through own company Streel Film and Field of Vision, with Laura Poitras and Charlotte Cook as fellow executive producers; and Nimmikaage (She Dances for People), a visual mashup crafted from NFB archival footage. The Inconvenient Indian is co-production of Toronto's 90th Parallel Productions (Stuart Henderson, producer; Gordon Henderson, executive producer) and the NFB Ontario Studio (Justine Pimlott, producer; Anita Lee, executive producer). Jesse Wente, Director of Indigenous Screen Office, is onboard as creative producer.
Throat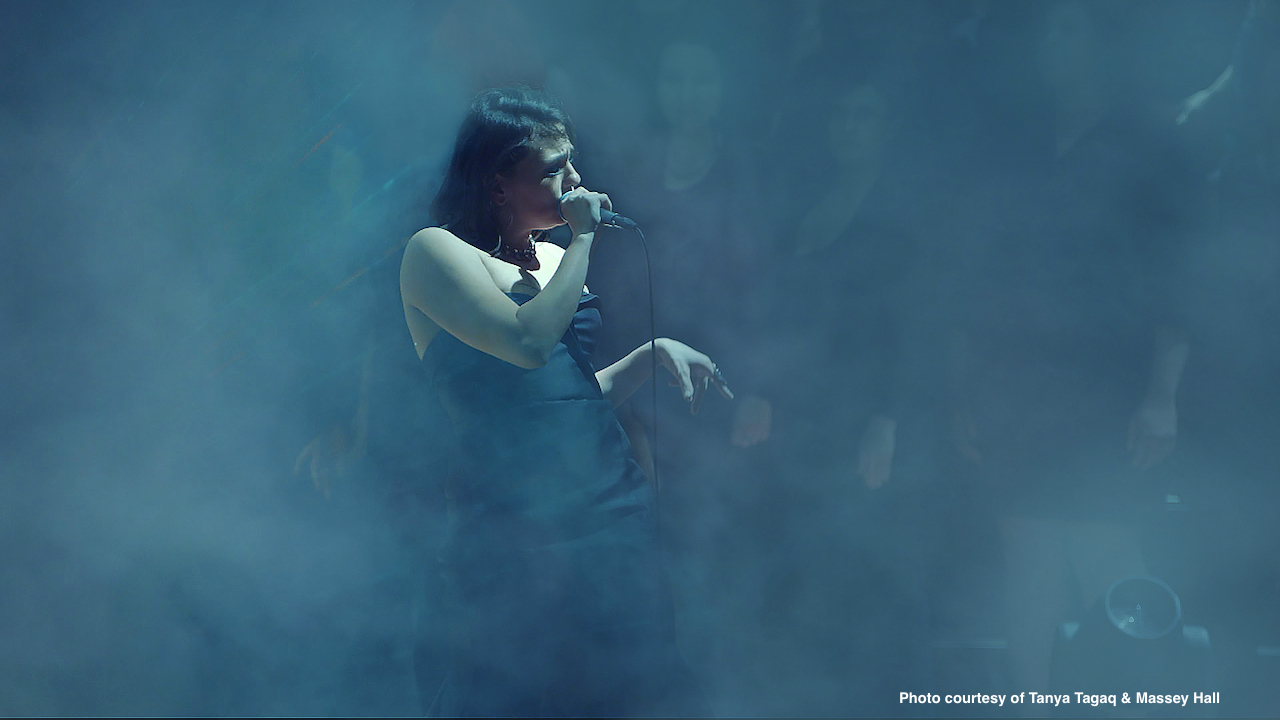 Infusing the throat singing traditions of her community with electrifying new urgency, Tanya Tagaq cuts a swath though the contemporary music scene. "Tagaq's vocal technique may have traditional roots," says The New Yorker, "but the music she makes is absolutely contemporary, combining shimmering pop, icy electronica, and hardcore punk with her confrontational, compelling vocals."
With Throat, a feature doc currently in production at the Ontario Studio, the Polaris Prize winner is collaborating with Chelsea McMullan on a project that showcases compelling footage shot during a 2017 concert at Toronto's Trinity-St. Paul's United Church.
"Concert footage has given us legendary docs like Stop Making Sense and Amazing Grace, and there's a fierce and powerful beauty to Tanya's vocals, so sound is of primordial importance on this project," says producer Lea Marin.
The production worked with the Piruvik Centre, an Iqaluit-based training centre founded by Leena Evic, to implement cultural competency training for the crew. Evic walked the production team though the colonial timeline and its resulting impact on Inuit culture, and the session was open to the entire studio and Tanya's management team at Six Shooter Records. 
On Evic's suggestion, the production hosted a community feast in Cambridge Bay when they returned for their second shoot, hiring a local catering company to prepare a traditional meal. "It was a wonderful way to connect with the community," says Marin, "a way to express our gratitude and answer questions about the project"
Throat is co-created by Tanya Tagaq and Chelsea McMullan, director of My Prairie Home, a profile of transgender performer Rae Spoon. Featured performers include Tagaq's bandmates Jean Martin and Jesse Zubot and Iqaluit-based artist Laakkuluk Williamson Bathory. The chief sound recordist on the 2017 concert shoot was Alex Unger, working with a team from Tattersall Sound & Picture. Throat is produced by Lea Marin and executive produced by Anita Lee at the Ontario Studio.
The Labrador Doc Project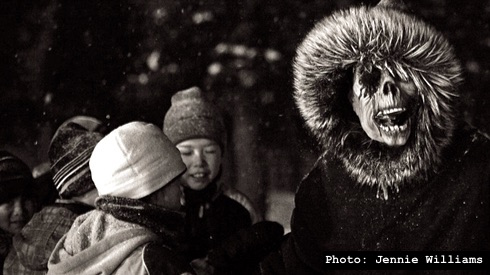 A flexible format that lends itself to experimentation, the short film anthology can carry multiple voices and stories, accommodating diverse creative approaches. With the Labrador DOC Project, four emerging Inuit filmmakers are crafting short films on life in Nunatsiavut, their corner of the world.
With Hebron Relocation, photographer and filmmaker Holly Anderson revisits the 1959 forced relocation of Inuit from Hebron to communities such as Makkovik. In Evan's Drum, journalist and activist Ossie Michelin explores the revival of the Inuit drum, through the tender relationship of a mother and her five-year-old son. With First Inuk Teacher, visual artist and curator Heather Campbell pays tribute to her grandmother Evelyn Campbell, an important figure in the development of Inuit curriculum, and with Nalujuk Night, photographer Jennie Williams documents the purpose of a fascinating annual event that takes place every January 6 in Nain, when masked figures move through the community.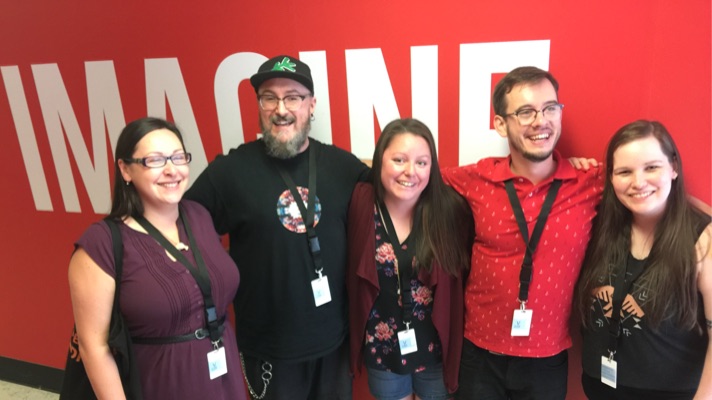 These stories are told and led by Nunatsiavummiut with community collaboration and engagement. Additional Inuit colleagues on the project are Jason Edmunds and Amy Chaulk (associate producers), and Glenn Gear (animator). The production incorporates a training component and is supported by the NLFDC. The Labrador DOC Project is co-produced by the NFB Quebec-Atlantic Studio (associate producer (development), Stephen Agluvak Puskas; producer, Kat Baulu; executive producer, Annette Clarke) and the St.John's-based LJH Films (producer, Latonia Hartery), a company dedicated to supporting work by Indigenous creators.
Pictured above, left to right: Heather Campbell, Glenn Gear, Holly Anderson, Ossie Michelin and Jennie Williams.
Mary Two-Axe Earley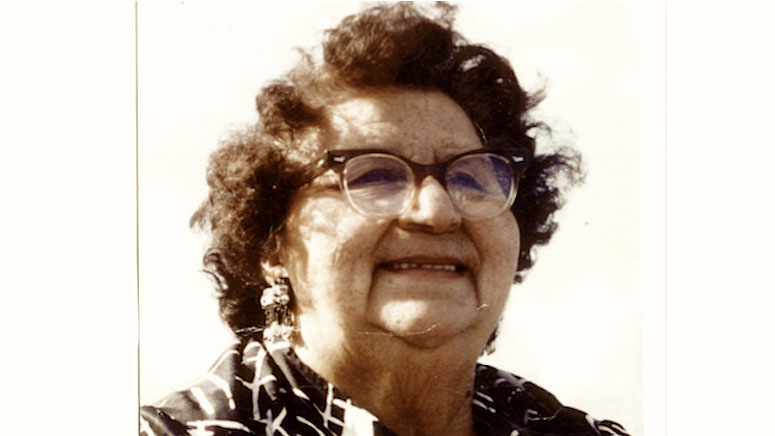 The late Mary Two-Axe Earley was nothing if not determined, willing to take on the most powerful people in Canada in her campaign to end gender discrimination against Indigenous women.
Courtney Montour, who grew up in Kahnawake, Two-Axe Earley's hometown, has been hearing Two-Axe Earley stories since she was a child.  But it was only in 2016, when she was gifted an extraordinary audio archive by Alanis Obomsawin, that she began to meticulously research and imagine a film.
Obomsawin knew and admired Two-Axe Earley, and during the summer of 1984 she recorded hours of lively conversation in Two-Axe Earley's Kahnawake kitchen. "When Alanis told me about the tapes, asking me if I was interested in using them somehow, what could I say!  It was an automatic yes," says Montour.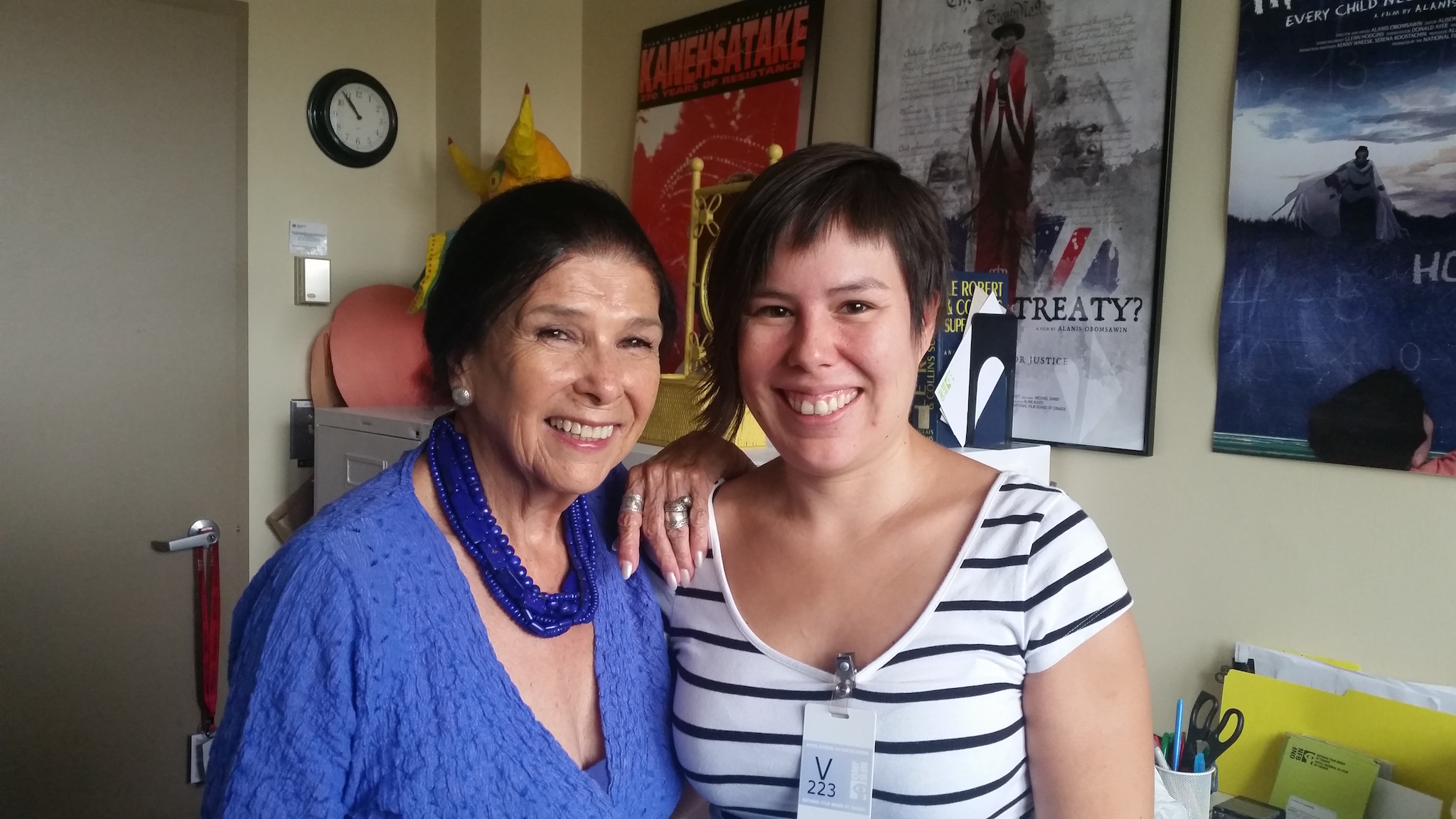 "Courtney's body of work amplifies the voices and stories of those who are often silenced and told they do not belong, " says producer Kat Baulu. "Like Alanis, she's a great listener, and she's trusting that amazing sound archive to lead the way on this project." Mary Two-Axe Earley is produced by Kat Baulu and executive produced by Annette Clarke at the Quebec-Atlantic Studio.
Jordan's Principle
Jordan River Anderson never got to live at home like most kids. Born with a genetic muscular disorder, he spent his first years in a Winnipeg hospital, far from his home on the Norway House Cree Nation Reserve. When he finally got clearance to move into a family setting, a dispute between federal and provincial authorities over the costs of his care would prevent the move. He died — in hospital — before his sixth birthday.
But Jordan's short life has generated a momentous legacy. His story inspired the creation of 'Jordan's Principle' — a child-first principle that aims to ensure that First Nations children living on and off reserve get equitable access to all government funded services.
Adopted by the Canadian Parliament in 2007 but then not implemented, it would take a prolonged legal challenge by the Assembly of First Nations and the Child and Family Caring Society of Canada, and ongoing activism within the community of Norway House itself, to bring about the landmark 2016 ruling that ordered the Canadian government to fully implement Jordan's Principle.   This epic court challenge was the subject of Obomsawin's 2016 documentary We Can't Make the Same Mistake Twice.
After three remedial non-compliance orders against the Canadian government for failing to abide by the original decision, Jordan's Principle was finally put into practice in 2017. In Jordan's Principle (working title), the 53rd film in her remarkable career, Obomsawin celebrates Jordan's life and legacy, tracing the benefit of the activism he inspired in his family and community, and First Nations kids and families across the country. Scheduled for a fall 2019 release, Jordan's Principle was directed and produced by Alanis Obomsawin at the Quebec-Atlantic Studio.