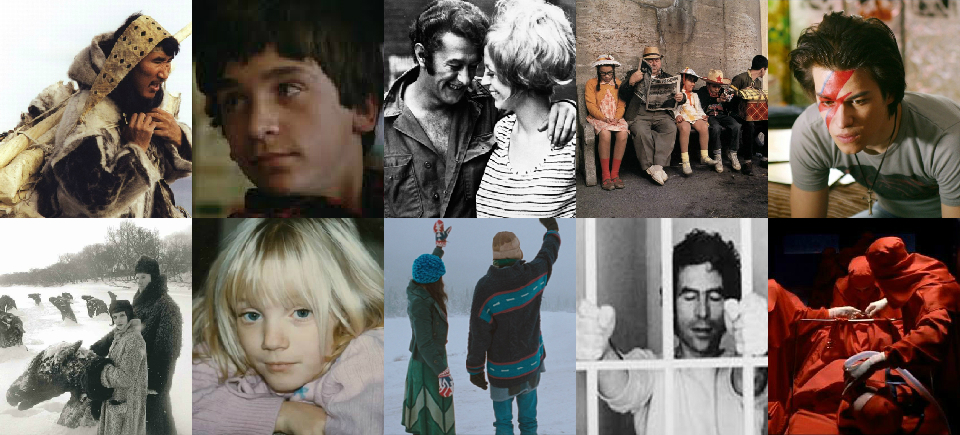 Check out the 10 best Canadian films of all time
Roughly every ten years since 1984, the Toronto International Film Festival has published their version of the Sight & Sound list of the ten best Canadian films of all time.
Claude Jutra's masterpiece Mon oncle  Antoine held the #1 slot for over 30 years, but the reigning Canadian champion found itself dethroned by Zacharias Kunuk's exceptional fiction film, Atanarjuat: The Fast Runner, prompting us to realize that 5 of the 10 films cited as the best Canadian films of all time happen to be NFB productions or co-productions. Even more impressive, we've either worked with or have films on 8 of the 10 directors!
Without further ado, here are the top 10 best Canadian films of all time: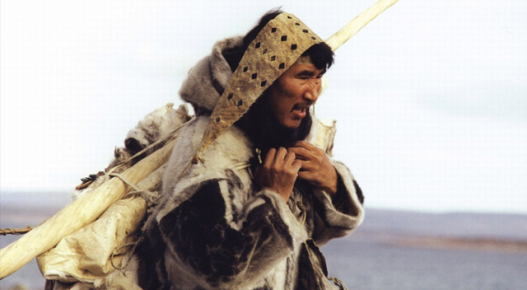 When a malevolent Inuit spirit is summoned to cause strife and mischief in a small community, the lives of two brothers, Amaqjuaq, the Strong One and Atanarjuat, the Fast Runner, are irrevocably disrupted. Years later, a bitter rivalry and love triangle all culminate in the vicious murder of Amaqjuaq that sends Atanarjuat fleeing for his life, left to die at the hands of the unforgiving cold. Thankfully for Atanarjuat, there are mysterious forces helping him along the way.
Coproduced by Igloolik Isuma and the NFB.
Mon oncle Antoine , Claude Jutra, provided by the National Film Board of Canada
In this sweeping portrait of 1940s village life, Claude Jutra captures the atmosphere of a small mining town's general store on a snowy Christmas eve. The film illustrates the way a young boy sees the world and those closest to him – first through the eyes of a teenager, and later, as events change him, through the eyes of an adult.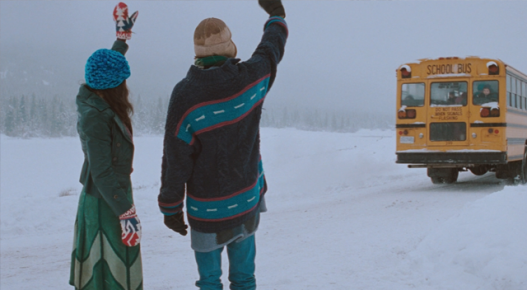 Atom Egoyan earned a double Oscar nomination for directing and writing the adaptation of Russell Bank's novel of the same name about the aftermath of a tragic bus crash that kills the majority of the children in a small BC town.
Earlier this month it was announced that Egoyan would be receiving a Governor General's Performing Arts Awards, and a video will be available on May 30th.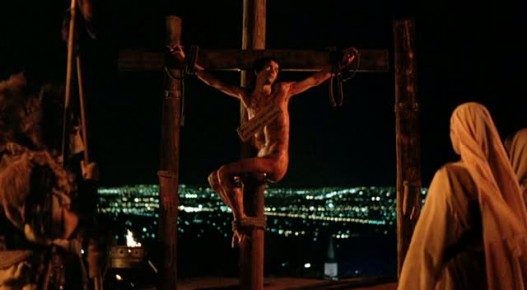 Denys Arcand's films are no stranger to the best Foreign Language category at the Oscars. By the mid-2000s, the Montreal born director would see three of his films nominated, with Les invasions barbares finally winning the coveted trophy in 2004. Canada's second Foreign Language Oscar nominated film, Jesus of Montreal, is about an odd-ball group of actors who put on an unorthodox  interpretation of the Passion Play, only to find that their personal lives begin to mirror the Passion itself.
Coproduced by Max Films Inc. and Gérard Mital Productions in association with the NFB.
5. Léolo, Jean-Claude Lauzon (1992)

Jean-Claude Lauzon's fiction film centers around Leo Lauzon, a young boy from Montreal with a huge imagination and a completely dysfunctional family. While navigating the ups and downs of puberty and trying to make sense of his life, Leo constructs an imaginary world for himself where he's actually the son of an Italian peasant named Leolo Lozone.
Coproduced by Les Productions du Verseau Inc., Flach Film and the NFB.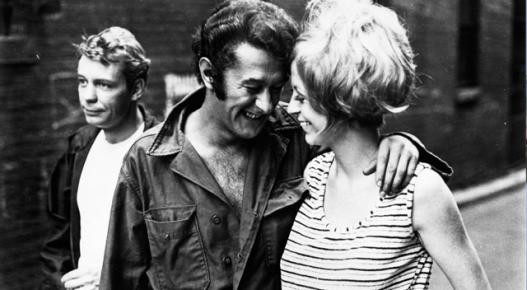 Best friends Pete and Joey decide to pack up their lives in Cape Breton and seek out a better life in Toronto in Don Shebib's 1970s ode to the follies of youth. Despite a series of odd-jobs that never quite amount to anything more lucrative than what they had in Nova Scotia, Pete remains adamant that the big city life is their ticket out.
7. Dead Ringers, David Cronenberg (1988)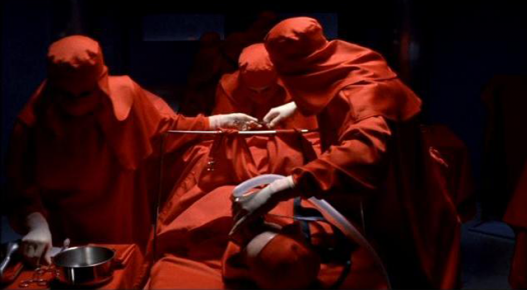 Canadian cult director David Cronenberg's horror/thriller revolves around the twisted lives of twin brothers Beverly and Elliot Mantle (Jeremy Irons). When Beverly falls in love with Claire (Geneviève Bujold), Elliot begins a devastating game to tear them apart.
If you're Canadian, check out our collection of Cronenberg films available to rent, here.
8. C.R.A.Z.Y., Jean-Marc Vallée (2005)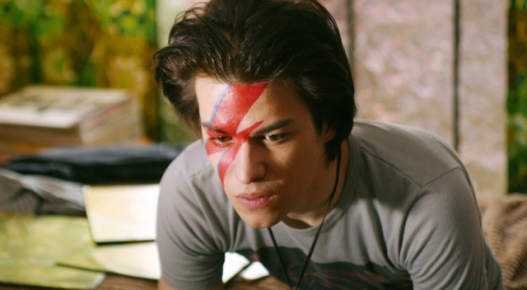 Caught between his budding homosexuality and his strict Canadian-Catholic upbringing, teenager Zachary Beaulieu finds himself at odds with his parents and siblings. The film is an ode to the vibrancy of the 1970s and the quest for acceptance between a father and  his son.
Earlier this month it was announced that Vallée would be receiving a Governor General's Performing Arts Awards, and a video will be available on May 30th.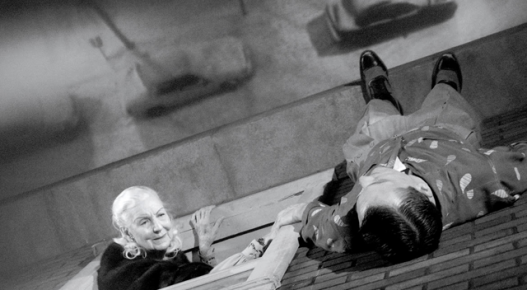 Guy Maddin's semi-autobiographical docu-fiction blends fact and fantasy into a cacophony of sound and images in a way only Guy Maddin films can. My Winnipeg focuses on a man born and raised in Winnipeg who tries to escape, but has no idea what's kept him there in the first place.
We've been fortunate enough to work with Maddin on three occasions. Enjoy his first film with the NFB, Nude Caboose.
Stories We Tell, Sarah Polley, provided by the National Film Board of Canada
The most recent addition to the list is Sarah Polley's genre-twisting, playful investigation of her own life and the elusive truth buried within the contradictions of a family of storytellers. Polley turns the camera on her family and friends and skillfully unfolds a tangled secret kept hidden from her for the majority of her adult life.
10b. Orderers, Michel Brault (1974)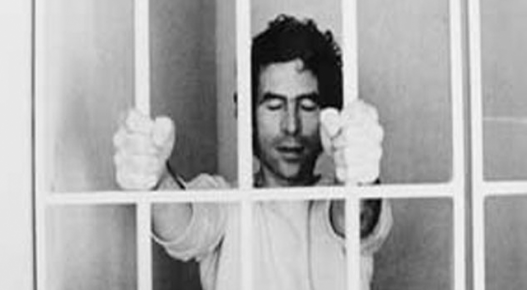 Brault has been a long time collaborator with the NFB, ranging from directing to cinematography on some of the biggest films we've ever produced. Orderers, his 1970s doc-drama, focuses on the stories of the 400+ citizens arrested and imprisoned without charges filed against them, during the October Crisis of 1970, when the terrorist group Front de libération du Québec waged war against Canada.
Enjoy Brault's film Les raquetteurs:
Les raquetteurs, Gilles Groulx & Michel Brault, provided by the National Film Board of Canada