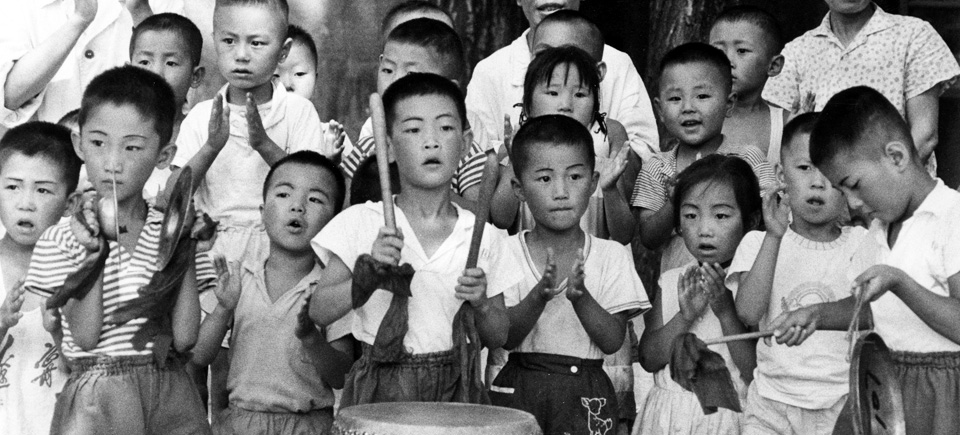 Celebrate the Year of the Pig With 20 Gorgeous Images from 1973 China
Happy New Year! A lucky and prosperous year to all.
A bit of context before you feast your eyes.
In the summer of 1973, a small NFB crew was granted permission to enter Maoist China to film. The occasion was a ping-pong tournament involving young Canadians. Our film Ping-Pong (French only) is the result of this Chinese adventure.
Once in Middle Kingdom, however, the resourceful crew obtained permission to shoot in 4 cities, Beijing, Shenyan, Shanghai and Kwangchow, albeit under the strict supervision of a government "guide." Another film was thus shot (Images de Chine, in French also), from which these great – and very rare – images were taken.