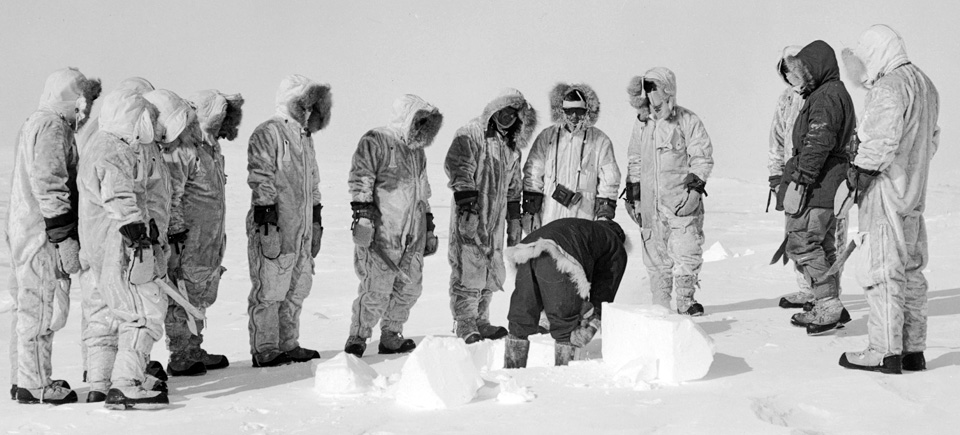 Photo Friday | Wilderness Survival in Fort Nelson, BC
Eye Witness was a series of short monthly newsreels produced by the NFB during the post-war period. (For more about the NFB's propaganda years, watch this.)
Each installment included several short reports on issues of interest to Canadians, many of them spectacular.
Take for example these archival photographs taken from Eye Witness No. 51, a newsreel from 1953.
Taken from a segment titled R.C.A.F. Teaches Wilderness Survival, they show airmen being taught how to stay alive till rescued in case of a wilderness crash.
The training itself took place in the Royal Canadian Air Force's unique northland college near Fort Nelson, British Columbia, under conditions similar to the ones they would meet if forced down in the bush. Looks chilly!
Enjoy the photos below: