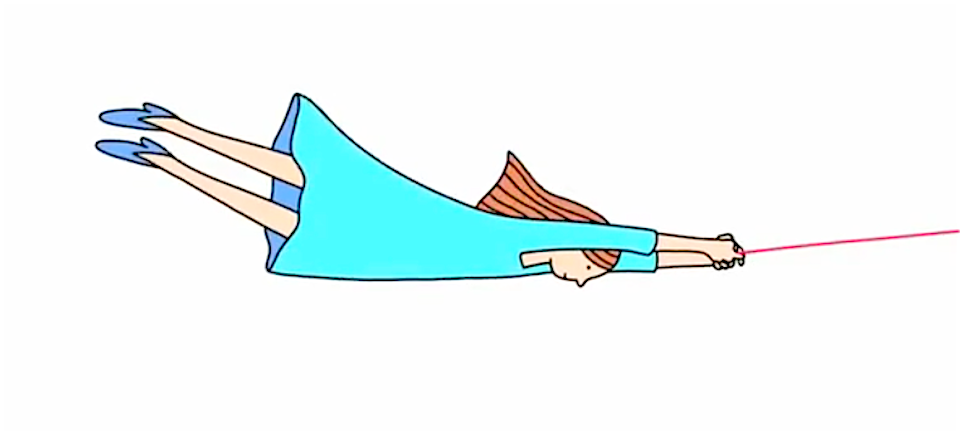 Ways of Seeing at the NFB: 5 to Watch in '17
John Berger, the visionary writer and artist who left us on January 2, spoke of storytelling as "a rescuing operation." Stories, he maintained, provide a kind of shelter. They help us forge meaning from the absurdity and messiness that marks so much of our experience.
The notion that storytelling can repair or redeem runs through much of new programming at the NFB, where the current production slate includes a film that radically repositions the issue of male violence, a feature-length animation that reframes the Israeli/Palestinian conflict, and over a dozen projects that privilege the voices of Indigenous artists and storytellers. Here are five titles to watch in 2017. 
Marie Clements blazes a Road Forward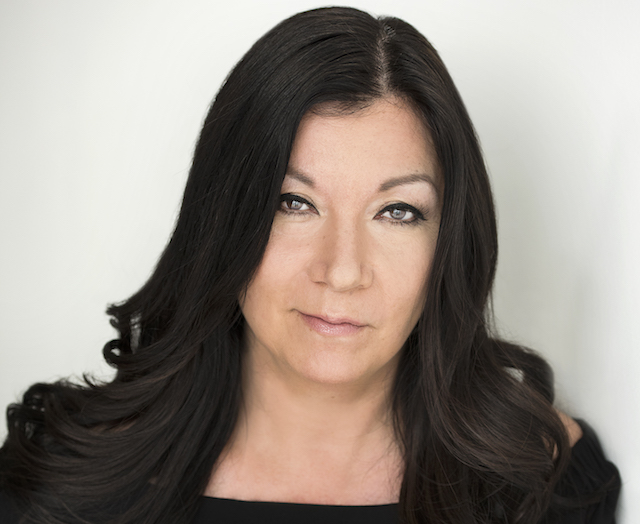 She is the one of the most distinctive and dynamic players on Canada' performing arts scene — a playwright, actor, director and producer who's intent on recasting the First Nations experience in a bold new light. As versatile as she is prolific, Marie Clements moves easily between film and live performance, and her impressive body of work includes the libretto for Missing, a new opera for Vancouver City Opera.
With The Road Forward, a feature-length documentary musical from the BC & Yukon Studio, the Vancouver-based Métis artist has crafted an audacious blend of song and politics, collaborating with a powerhouse ensemble of Indigenous performers to pay homage to the vibrant tradition of West Coast Native activism.
Packaging a vital chapter of Canadian history as rousing entertainment, Clements shot a series of powerful "story songs" throughout BC, framing testimony from activists like Edwin Newman, whose Aunt Kitty wrote for The Native Voice — the country's first Indigenous-run newspaper, established in a time when Indigenous Canadians were still denied the vote – and Doreen Manual whose father George Manual was a driving force behind the 1980 Constitution Express, instrumental in securing recognition for Aboriginal rights within Canada's repatriated constitution.
Adapted from a theatre piece that Clements created for the Aboriginal Pavilion at the 2010 Vancouver Cultural Olympiad, The Road Forward features an original score by Wayne Lavaliere who also performs in the film — part of an ensemble that includes Jennifer Kreisberg, Michelle St. John, Cheri Maracle, Ostwelve (Ronnie Dean Harris), Murray Porter, Russell Wallace and Shakti Hayes.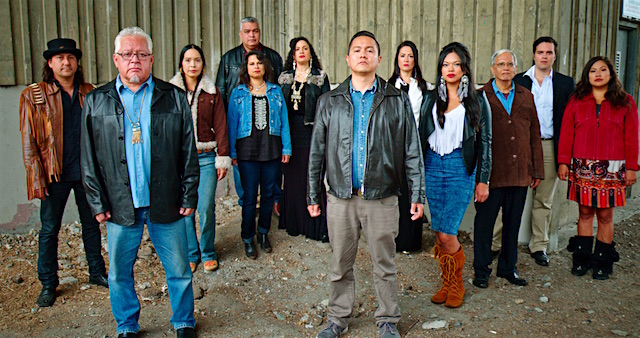 "We're honoured to be working with Marie," says Shirley Vercruysse, executive producer at the BC & Yukon Studio. "She's a visionary — an inventive, inquisitive and generous artist — and with The Road Forward she's created a powerful, contemporary musical on an essential aspect of our collective past."
The Road Forward is directed by Marie Clements and produced by Shirley Vercruysse for the BC & Yukon Studio. Pictured above: Marie Clements (photo by Emily Cooper); and the Road Forward Ensemble.
Threads: Torill Kove's Thin Red Line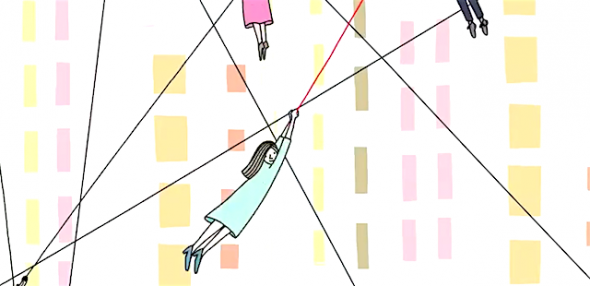 In Threads, perhaps the most personal work to date from Torill Kove, the Oscar-winning animator steers her uncluttered and expressive aesthetic into new minimalist territory.
Inspired by her experience as an adoptive parent, Kove employs striking visual economy to quietly heartbreaking effect, seizing upon the simple motif of a meandering red line to explore the complex nature of attachment – the way human bonds form, rupture and form again.
She's been mining creative gold from personal terrain from the beginning of her illustrious career at the NFB. Her first major film My Grandmother Ironed the King's Shirts, based by her family's wartime experience, was nominated for an Academy Award. She went on to win an Oscar for The Danish Poet and earn yet another nomination for Me and My Moulton, both inspired by family lore.
The soundscape, a miniature masterwork onto itself, features the artistry of sound designer extraordinaire Luigi Allemano and an original score by Kevin Dean — Kove's life partner and longtime artistic collaborator. In a soundtrack that forgoes the spoken word, Dean's poignant trumpet stands out, recalling the cool eloquence of the late 50s Miles Davis.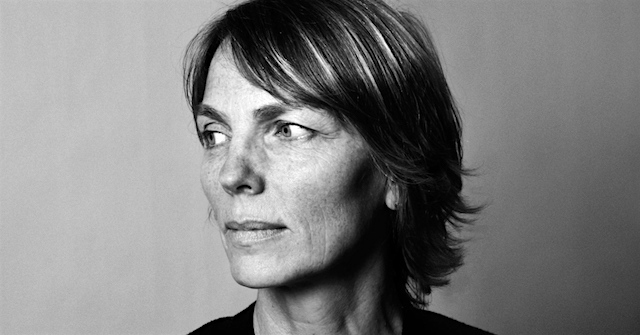 Born in Norway and based in Montreal, Kove joins a long line of international animators who have found a creative home at the NFB.
Threads is co-produced by the NFB (Michael Fukushima, producer) and the Oslo-based Mikrofilm (Lise Fearnley, producer) which also co-produced The Danish Poet and Me and My Moulton. 
A Better Man: "A completely new angle on domestic abuse"
A Better Man, a feature doc nearing completion at the Ontario Studio, is a novel and courageous enquiry into the issue of intimate partner violence.
Attiya Khan, the film's co-director and key subject, works as a professional counsellor, providing support to survivors of domestic abuse. Her expertise is born of experience. Twenty years ago she herself was caught in an abusive relationship — a confused and traumatized teenager living in fear of a confused and violent boyfriend. Decades later she renewed contact with her former abuser – and has invited him to collaborate in a daring onscreen reckoning with their past life together.
Co-produced by Intervention Productions (Christine Kleckner, producer) and the NFB (Justine Pimlott, producer), A Better Man has been financed in part by a highly successful crowd funding pitch – a campaign that raised over $110,000, exceeding its target by 50% and attracting support from high-profile citizen funders like Margaret Atwood and Leslie Feist. Watch the campaign trailer above.
"Attiya is giving us a completely new angle on domestic abuse," says Kleckner. "She's presenting her ex-partner in a vulnerable light, as a complex individual coming to terms with his own violent past, and the project has clearly struck a chord. We're hugely encouraged by all the support we received, and a number of our funders — school boards, trade unions, and men's groups — are partners in our launch campaign."
The film is co-directed by Attiya Khan and Lawrence Jackman, and the lead executive producers are actor/director Sarah Polley and Anita Lee, executive producer of the Ontario Studio. The production has reunited several key creatives from the 2012 hit documentary Stories We Tell, which was directed by Polley and produced by Lee though the Ontario Studio. Christine Kleckner worked on Stories as production coordinator, and Stories DOP Iris Ng also directs photography on A Better Man.
"There's a growing realization that we need a new conversation about domestic violence, one that involves men directly in the process," says Pimlott. "The whole creative team has been remarkably focused. There's a shared set of values at work on this production, a sense that we're making a film that can actually change things, a film that can improve people's lives."
A Better Man is co-produced by Intervention Productions (Christine Kleckner, producer) and the NFB Ontario Studio (Justine Pimlott, producer), in association with TVO, with support from the Canada Media Fund's POV Program, the OMDC and the Ontario Secondary School Teachers Federation (OSSTF). Executive producers are Sarah Polley, Kathy Avrich-Johnson, and Janice Dawe; Anita Lee for the NFB; and Jane Jankovic for TVO. For more information: http://abettermanfilm.com/
Birth of A Family: Truth & reconciliation gets personal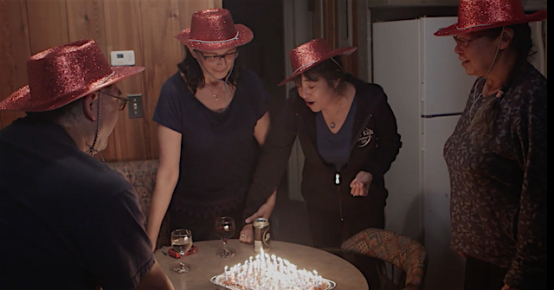 Betty Ann Adam grew up with only a vague and inaccurate picture of Mary Jane Adam, the Dene woman who'd brought her into the world. The Saskatoon-based journalist was just an infant when taken from Mary Jane in the 1960s. It would be decades before she managed to track her down — as well as her other three younger siblings, all living at different locations across the continent, unaware of each other's existence.
All four were caught in the Sixties Scoop, a Canada-wide practice that removed upwards of 20,000 Indigenous children from their birth mothers, placing them in non-Native households, and severing them from their ancestral culture. In its 2015 final report, the Truth and Reconciliation Commission identified the Sixties Scoop among a set of historic policies and practices that had amounted to a form of "cultural genocide" against Canada's Indigenous cultures.
Determined to undo some of this damage, Betty Ann Adam has embarked on a remarkable project of reconnection and repair — and Birth of a Family, a powerful new feature doc from the North West Studio, chronicles an extraordinary gathering in Banff, where Adam and her siblings — sisters Rosalie and Esther and brother Ben — have come together for the first time as a family unit.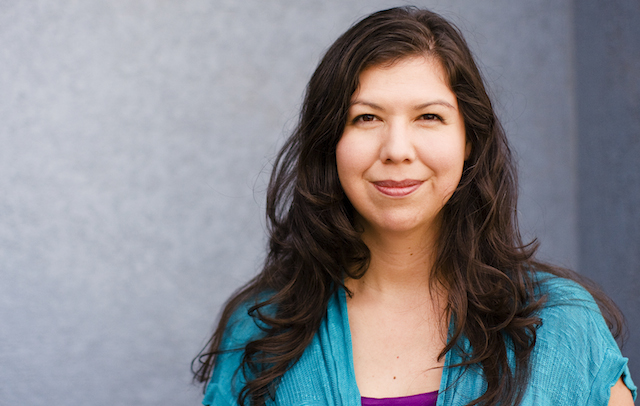 "Birth of a Family is about loss and disconnect," says director Tasha Hubbard (above), who herself was raised apart from her Cree/ Saulteaux parents. "But it also speaks to the generative and reparative gestures that people like Betty Ann are making to address the damage of the past."
Birth of a Family is directed by Tasha Hubbard, co-written by Betty Ann Adam and Tasha Hubbard, and produced by the North West Studio (Bonnie Thompson, producer; David Christensen, executive producer).
Animal Behaviour: Beastly business from Snowden & Fine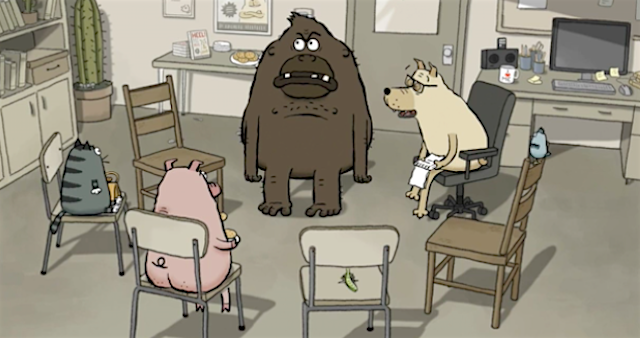 The setting: a shrink's office where Dr Clement, an even-tempered canine in horn-rim glasses, is dispensing advice to his animal clients.
Lorraine the leech is battling separation anxiety, Todd the pig is wrestling with a bad doughnut habit, and Cheryl the praying mantis has a nagging little problem with sexual cannibalism. Enter Victor — a non-compliant gorilla with anger management issues.
Prepare for a dose of tonic comedy: the Oscar-winning team of David Fine and Alison Snowden is back with another droll and delicious spoof of contemporary mores.
Animal Behaviour, due for a spring release from the Animation Studio, had the support of executive producer Michael Fukushima from the get-go. "I ran into David at the Ottawa Animation Festival a few years back and asked if he and Alison had anything in development," he remembers. "He gave me his pitch for Animal Behaviour — and I fell off my chair."
The Toronto-born Fine met Alison Snowden, his future creative collaborator and life partner, at the National Film and Television School in the UK, and the two have gone on to become stars in the animation world.
Their fruitful relationship with the NFB has produced classic animation like George and Rosemary, nominated for an Oscar in 1987 — and Bob's Birthday,  which took home an Academy Award in 1993. "Turning 40 has never seemed more catastrophic or more hilarious. It's like Homer Simpson being surprised by Monty Python," said Jack Mathews in Newsday.
Bob's Birthday, Alison Snowden & David Fine, provided by the National Film Board of Canada
"David and Alison are leading figures in international auteur animation, at the top of their game," says Fukushima. "Their work is sophisticated, perceptive and wickedly funny — and it's a joy to be working with them again."
Animal Behaviour is directed by Alison Snowden and David Fine, and is produced by Michael Fukushima for the NFB Animation Studio.