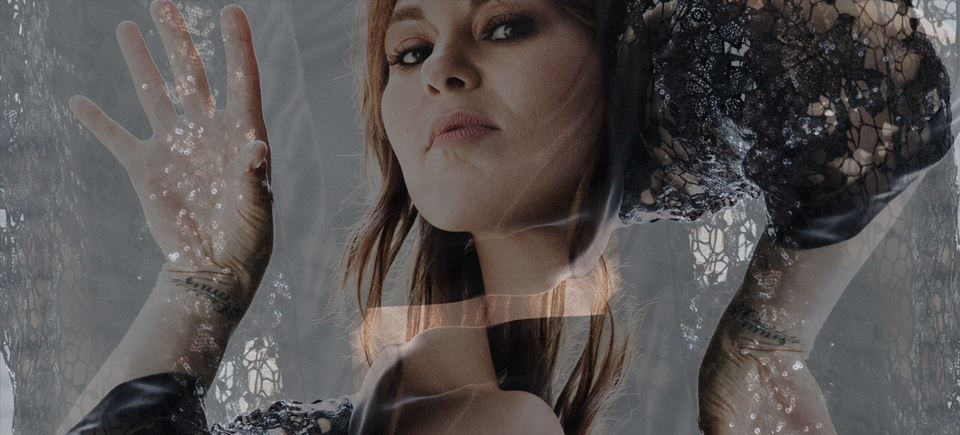 Throat | Tanya Tagaq Meets Dolby Atmos
Inuk artist Tanya Tagaq possesses one of the fiercest and most arresting voices in contemporary music. Occupying a sonic universe all her own, somewhere between wolf and human, she infuses the throat-singing tradition of her people with fearless new urgency, leaving audiences and critics in a state of gobsmacked awe. The Guardian recently called her "the polar punk who makes Björk sounds tame" and in a few short years she's already won the Polaris Prize and multiple other honours.
That inimitable voice now takes centre stage in Throat, a documentary currently in production at Ontario Studio. Produced by Lea Marin and conceived as a feature-length doc, it's a collaboration between Tagaq herself and filmmaker Chelsea McMullan, whose credits include another musical/doc hybrid, My Prairie Home, a profile of transgendered performer Rae Spoon, also produced by Marin, that premiered to critical acclaim at Sundance in 2014.
Sound will be of primordial importance and McMullan's team will be filming an upcoming concert by Tagaq, at Toronto's Trinity-St. Paul's United Church on November 1 — an occasion that offers the NFB its first opportunity to work with Dolby Atmos sound technology.
Tagaq — "an astonishing sound innovator in her own right"
"Dolby Atmos represents the next big step in film sound, the equivalent of what 4K is to picture," says Mark Wilson, technical supervisor at Ontario Studio. "This project provides us with an ideal test case, the perfect opportunity to get practical experience with a new technology. At the same we get to work with an iconic performer who's an astonishing sound innovator in her own right. "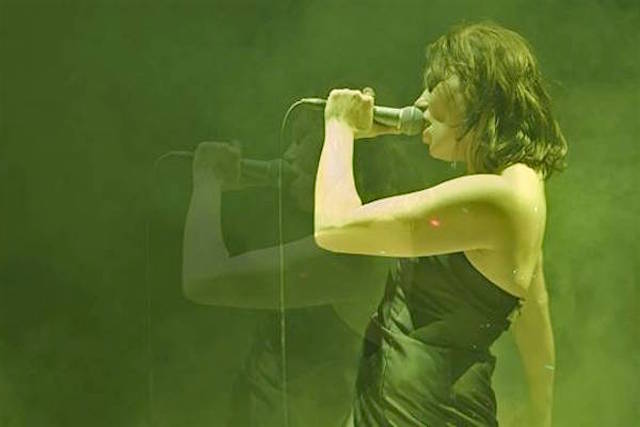 Released in 2012, Dolby Atmos is the latest in surround sound, allowing filmmakers to record as many as 128 separate audio tracks, offering a dramatically expanded range of options when creating soundtracks, and providing audiences with a whole new level of immersive lifelike sound. First employed by Hollywood in the Disney/Pixar animated feature Brave, Dolby Atmos has since been used in movies like Gravity, The Revenant and Blade Runner 2045. Growing numbers of theatres are equipped with Dolby Atmos sound, and Dolby Atmos-enabled devices are now available on the home entertainment market, but documentarians are still relatively new to the technology.
"The goal is to put the viewer right in the middle of the concert," says Wilson. "We want to capture the ambiance of the room, and the set-up will involve about 12 microphones, placed at different spots throughout the space, along with the live feeds from Tanya's own sound team. We'll be recording 64 channels, up from the usual four or five that we'd be getting on a standard shoot. It all gives us a broader sound palette to work with once we get to the mix and sound design. Dolby Atmos is primarily a finishing technology, giving you way more creative options in post."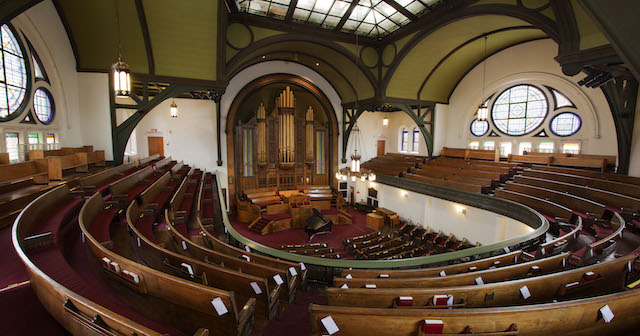 'Object based mixing' offers new audio possibilities
A key feature of the technology is 'object based mixing,' which allows for specific sounds to be isolated and treated as sound objects that can be moved through space. In this way, audiences can have an immediate audio sensation of a subway train rumbling under their seats, a honking flock of geese flying high overhead — or the most ethereal of vocal expressions.
The technology seems particularly well suited to Tagaq whose performances stand out for their astounding yet subtle vocal gymnastics. "The lowest common denominator in humanity is the breath," she says in an interview with the Globe & Mail. "Being able to communicate with every single person at a concert by the mere fact that we're all breathing is so celebratory to me. I can feel all the energy from all the people in the audience. It comes into my stomach and then out my mouth. I'm feeding off them to make what I'm making."
There are currently only about 30 Dolby Atmos enabled theatres in Canada — and the new NFB headquarters in downtown Montreal will add to that number — but the technology is easily adaptable to other sound delivery systems. "That's the beauty of Dolby Atmos," says Wilson. "It folds down, as they say, to 7.1.2 or 5.1 and other more standard sound systems. Its inbuilt algorithms allow it to happen automatically, so you're getting the best possible sound within any given situation."
NFB collaborates with Tattersall Sound & Picture
The head sound recordist at the November 1 concert will be Alex Unger, working in collaboration with a team from Tattersall Sound & Picture, the Toronto post-production house that worked with him to create the soundtrack for My Prairie Home.
"Jane Tattersall and her team bring enormous expertise and dedication to the project and we're delighted to be working with them again," says Lea Marin. "The material we get from the concert shoot will be key, and Tattersall is one of the best sound houses in Canada. They're leading experts in Dolby Atmos and will be working closely with our own NFB technicians on all aspects of post-production sound."
Throat is co-created by director Chelsea McMullan and Tanya Tagaq; produced by Lea Marin; and executive produced by Anita Lee at the NFB's Ontario Studio. Maya Bankovic is director of photography. Sound recording is by Alex Unger, and sound design by Tattersall Sound & Picture.
Tagaq has contributed to a number of recent NFB productions. Her voice features in This Land (2009), directed by Dianne Whalen and produced by Selwyn Jacob, and in three titles from the Souvenir series, also produced by Lee, in which contemporary First Nations filmmakers reframe archival imagery from the NFB vaults — Jeff Barnaby's Etlinisigu'niet (Bleed Down), Caroline Monnet's Mobilize, and Michelle Latimer's Nimmikaage (She Dances for People). Most recently she can be heard in Asinnajaq's Three Thousand (producer, Kat Baulu), which won the Kent Monkman Award for Best Experimental Documentary at the 2017 edition of the ImagineNative Festival.
Click here to buy tickets to November 1 concert at Trinity-St. Paul's. On November 5 Tagaq is performing at Carnegie Hall in New York alongside Patti Smith, Michael Stipe, Joan Baez and other artists – on a program called Pathway to Paris, designed to promote global action on climate change.
Tanya Tagaq's most recent album Retribution has been hailed as "shockingly inventive" (NPR) and "a violent and stirring meditation on apocalyptic climate change" (Guardian). Here she is performing its searing title track:
Photography courtesy of Six Shooter Records and Trinity-St.Paul's Church.