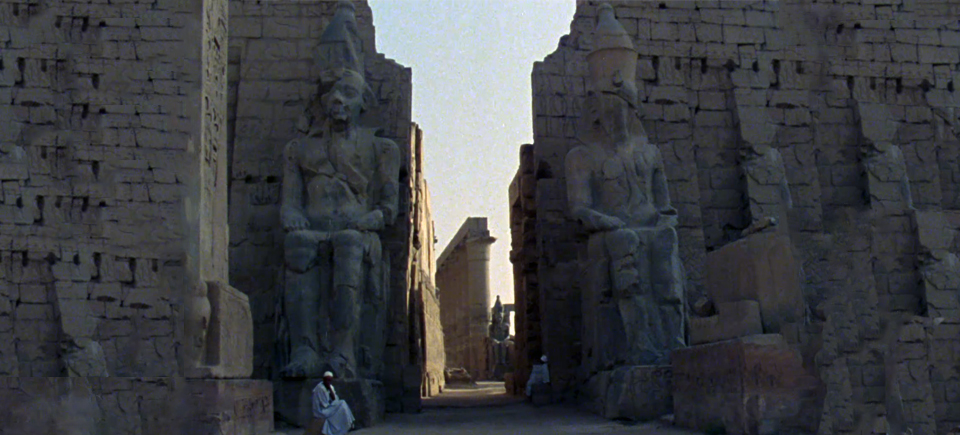 Unearth Your Inner Archaeologist
From Indiana Jones to Tomb Raider, pop-culture has always been enamoured with Archaeology, the noble science of sifting through dirt.
Excavating the National Film Board archives, we've dug up a veritable treasure trove of documentaries dedicated to the subject. These films catalogue not only the adventures, mysteries, and controversies of the field, but also strive to uncover the very human stories behind the people who devote their lives to reconstructing our past.
So grab a trowel and relax. Here are 3 documentaries guaranteed to satisfy your inner archaeologist.
Lost Pharaoh: The Search for Akhenaten 
The father of King Tut was, perhaps, the most controversial pharaoh in Egypt's long history. He was so controversial, in fact, that immediately after Akhenaten's death the people of Egypt rose up and attempted to erase his name from the face of history. Nicholas Kendall's The Lost Pharaoh chronicles Canadian archaeologist Donald Redford's search for this enigmatic king. The film serves up not only an enticing archaeological mystery to be solved, but also provides the viewer with an inside look into a real dig site and the difficulties scientists encounter when searching for a history that has been purposely hidden from us.
The Lost Pharaoh: The Search for Akhenaten, Nicholas Kendall, provided by the National Film Board of Canada
The Vinland Mystery
Recorded within the ancient Norse sagas, the mysterious Vinland intrigued historians and archaeologists alike for centuries. Though long considered to be evidence that the Norse had managed to reach the New World in the distant past, the definitive proof for this claim remained elusive for hundreds of years. That was, of course, until one fateful find changed everything.  This short documentary unravels the story behind the historic 1960 discovery by Dr. Helge Ingstad and Dr. Anne Stine Ingstad of l'Anse Aux Meadow in Newfoundland, the first archaeological site that proved, without a shadow doubt, that the Norse had arrived in North America in ancient times.
The Vinland Mystery, William Pettigrew, provided by the National Film Board of Canada
Exile – A Myth Unearthed
Poignant and provocative, this documentary demonstrates how Archaeology can shatter even our most deeply held myths and beliefs. Featuring interviews from some of the top historians and archaeologists in the field, Exile seeks to challenge whether the historical exodus actually happened or whether it was simply a myth. Perhaps the most controversial film on this list, this documentary best illustrates how what archaeologists dig up can change our perception of the past in an instant.
Exile – A Myth Unearthed, Ilan Ziv, provided by the National Film Board of Canada