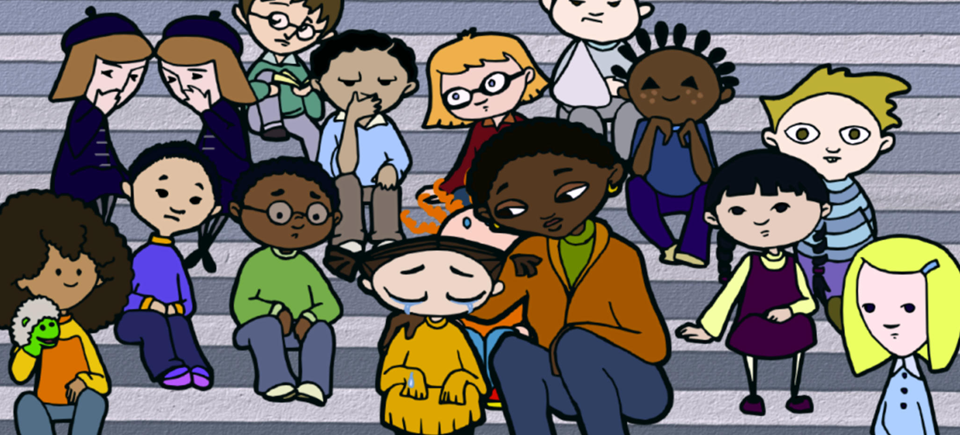 The Immigrant Experience in Canada on Film
Not unlike a delicious smorgasbord, Canada is a mixture of different things. In this collection, we've chosen five films that illustrate the immigrant experience in Canada.
Although there are threads of similarities that run through them, these multicultural movies are ultimately as different and unique from each other as the people and groups they follow. So, watch as these five films spin tales of inclusion, finding a home, what we can learn from each other, and, perhaps most importantly, how far we still need to go.
Lights for Gita
Part of the Talespinners collection, this short animated film follows Gita, an 8 year-old girl who can't wait to celebrate her favourite holiday: Divali, the Hindu festival of lights. However, things go from bad to worse as a perilous snow storm strikes down the power, leaving Gita in darkness and, worst of all, ruining her party! Just as she thinks the festival is over, the glimmering, glittering ice outside begins to illuminate her imagination, and, with her friend and family, she experiences the festival in a brand new way.
Lights for Gita, Michel Vo, provided by the National Film Board of Canada
Mediterraneo Sempre – Mediterranean Forever
Buongiorno! This film goes to the heart of the Italian immigrant community living in Montreal. Beginning his journey in a small village in Calabria, Italy, filmmaker Nicola Zavaglia traces his own cultural roots all the way from the Mediterranean to the shores of Canada in this fun documentary.
Mediterraneo Sempre – Mediterranean Forever, Nicola Zavaglia, provided by the National Film Board of Canada
From Harling Point
Take a trip to the Harling Point Chinese cemetery in Victoria, British Columbia. This documentary traces the history of the cemetery all the way back to its controversial beginnings, to periods of long neglect and, finally, to its revival as a national heritage site. In many ways, the story of the cemetery serves as a metaphor for the immigrant experience as a whole, what we can learn from it, and the struggles and celebrations which follow.
From Harling Point, Ling Chiu, provided by the National Film Board of Canada
From Far Away
From Far Away follows the story of Saoussan as she adjusts from her life in Lebanon to her new home in Canada. Based on the Children's Book of the same name, this animated short is both thoughtful and funny as it explores themes of belonging, adjustment and acceptance.
From Far Away, Shira Avni & Serene El-haj Daoud, provided by the National Film Board of Canada
In Canada
From Hong Kong, Afghanistan, Germany, Mexico and all over the world, In Canada is a touching, funny and insightful film. Featuring interviews from those who lived through it, this documentary offers a personal perspective; revealing the intimate and  human stories behind those who experienced the immigration process first hand, and the challenges they face.
In Canada, Michael Morein, provided by the National Film Board of Canada