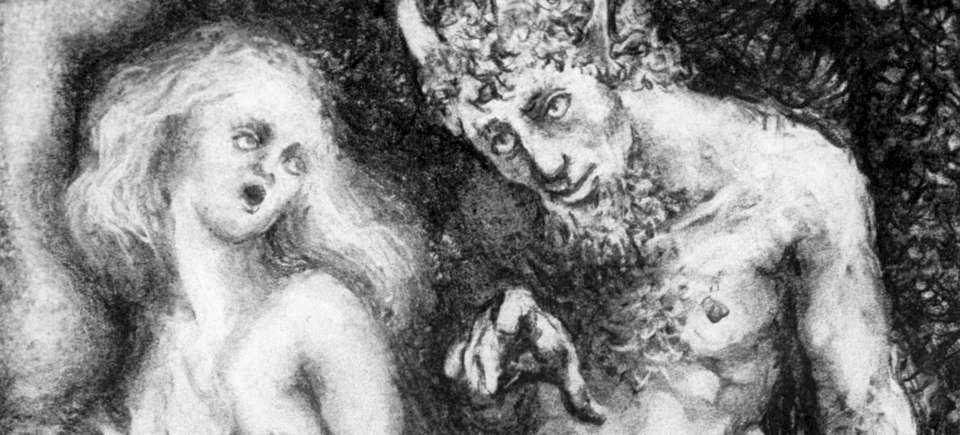 Ubiquitous across all cultures, mythological tales are an integral part of the human experience. They're how our earliest ancestors attempted to explain the world they lived in. Sometimes they're cautionary, sometimes they're heartwarming, and sometimes they try to say something important about the human condition. Whatever their purpose, they're almost always entertaining.
So, keeping in this myth-y mood, we've gathered five films that spin mythological tales from around the globe.
Icarus
Let's start this list off with the story of Icarus: the classic tale of someone who can't follow simple instructions. In this short animation, created by filmmaker Paul Bochner, the viewer is given an artful, visual ride as this iconic myth is reconstructed before their very eyes.
Icarus, Paul Bochner, provided by the National Film Board of Canada
The Magic of Anansi
Originating from tales first told by the Akan people of what is now present-day Ghana, the spider-shaped trickster God Anansi is a popular figure in contemporary media, appearing in everything from video games, to comic books, to Neil Gaiman's American Gods (as well as its excellent spin-off novel, Anansi Boys). This fun, animated short for children (and adults), depicts an adventure in the life of Anansi who, after realizing the negative consequences of one of his plots and schemes, learns a valuable lesson.
The Magic of Anansi, Jamie Mason, provided by the National Film Board of Canada
The Legend of the Flying Canoe
This short film is an animated take on the Chasse-galerie, a synchronistic myth born from a mixture of both French European and First Nation legends. This film treads all the way back to the 1800s to retell the origin of the myth, as a group of desperate loggers are trapped in a desolate frozen region and must make a deal with the devil himself if they ever want to get home…
The Legend of the Flying Canoe (La Chasse-galerie), Robert Doucet, provided by the National Film Board of Canada
Syrinx
This animated short, the first made by Oscar nominated director Ryan Larkin, tells the story of Syrinx, the nymph who, after rejecting the god Pan, was cursed and transformed into a hollow reed (as one does). Along with gorgeous charcoal drawn animation, watch as this story comes to life with music by Claude Debussy.
Syrinx, Ryan Larkin, provided by the National Film Board of Canada
Summer Legend
Let's finish off our mythological list with this colourfully illustrated and beautifully animated short film. Here, we experience a famous Mi'kmaq tale featuring the great spirit, Glooscap. In this delightful story, we see Glooscap in his legendary battle with the icy Winter to bring summer to the people of the North.
Summer Legend, Françoise Hartmann, provided by the National Film Board of Canada