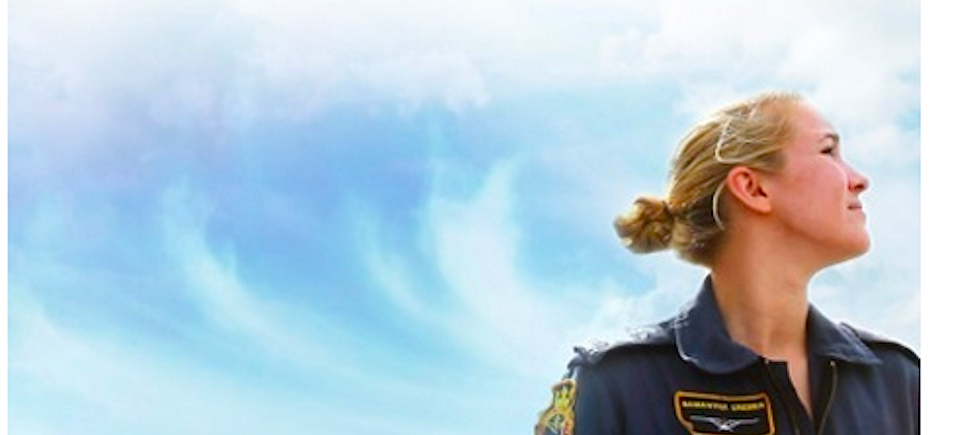 Tess Takes Off: As the Crow Flies
At the age of 17, Tess Girard learned to fly. It was the summer of 2000 and she was among a group of young people who received intensive pilot training with the Royal Canadian Air Cadets.
"It was one of the most demanding things I've ever done — and it was magic," she remembers. "Later on I became aware of all the obstacles facing women pilots, but at the time it was just so liberating. The world suddenly seemed boundless." Pictured below: Tess Girard in 2000.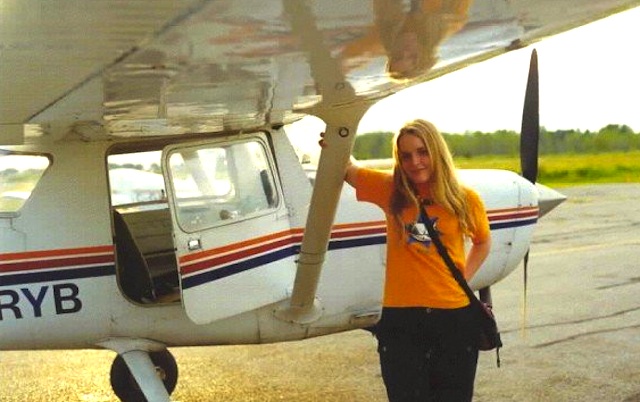 Fifteen years later Girard is about to begin principal photography on As the Crow Flies, a feature doc about coming of age and learning to fly. Her subjects: this year's group of young trainee cadets.
"Tess has her own poetic verité approach to filmmaking, and she's brought us a great project," says Lea Marin, who producing the film for Ontario Studio. "It's a story about growing up fast and facing fear — set within a very specific universe that's rich with cinematic possibilities."
Raised in small-town Ontario, Girard joined the Royal Canadian Air Cadets as a young girl. "Cadets gave us something to do. We got to learn all kinds of skills — not just flight training, but musicianship and photography. That's how I got introduced to filmmaking."
Women are under-represented in aviation — less than 5 % of commercial pilots are women — and Girard is keen to present her story through a female lens. "I naturally relate to the girls in the group, but my canvas is as big as the sky. Flying literally broadens your horizons, and this is story with all kinds of visual themes — cloud formation, weather patterns, and the dynamics of flight itself."
"Tess cites Peter Mettler among her influences, and there's a beautiful experimental quality to her work," says Marin. "Her story may be anchored in real lives, but her approach always foregrounds the visual, and this film gives her the opportunity to really spread her wings."
As the Crow Flies is among the first NFB films to be completed in 4K Ultra HD, and Girard herself will direct photography, working with a sound recordist and an occasional second camera. The shoot, based at the Waterloo Wellington Flight Centre, is scheduled to start in early July and last seven weeks, the full duration of the pilot training program.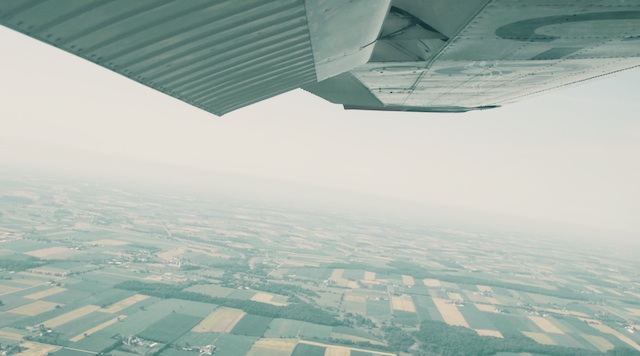 Girard's previous credits include Old Growth, which made it onto TIFF's Top 10 list in 2012 and A Tomb With a View, which screened at both TIFF and VIFF. Both films were produced by Fifth Town Films, a company Girard cofounded with Ryan Noth in Prince Edward County, Ontario. Her film A Simple Rhythm, a mid-length doc that premiered at Hot Docs, received support through the NFB's Filmmakers Assistance Program. As the Crow Flies, a full NFB Production, is Girard's first film with the NFB.
Photographs by Tess Girard.