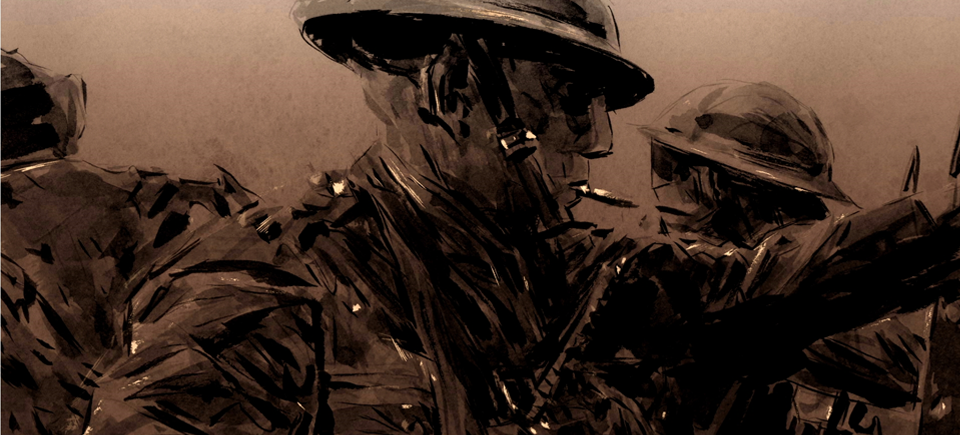 Mark Remembrance Day with 5 War Films for $0.99 Each!
2015 marks the 97th and 70th anniversary of WWI and WWII, respectively. Both these wars left an undeniable mark on history, and affected million of lives around the world. Commemorate Remembrance Day with a selection of 5 films that cover the unknown stories from the First and Second World Wars and Afghanistan.
You can also download the films for $0.99 each. The sale ends November 12.
The Trenches
The Trenches, Claude Cloutier, provided by the National Film Board of Canada
Blending archival images and Claude Cloutier's hypnotizing brushstroke, this short animation is a pictorial account of an attack on Canadian soldiers during WWI. The film is a dazzling illustration of the horrors and futility of war, and will leave you feeling haunted long after you've seen it.
Paris 1919
Paris 1919, Paul Cowan, provided by the National Film Board of Canada
Let's get ready to rumble! Paul Cowan dramatizes the incredible true events that took place in 1919 at the Paris Peace Conference–one of the most ambitious peace talks in history. With peacetime finally possible, watch as President Woodrow Wilson vehemently argues for a League of Nations, while other world leaders try to put a price on German reparations.
The Pacifist Who Went to War