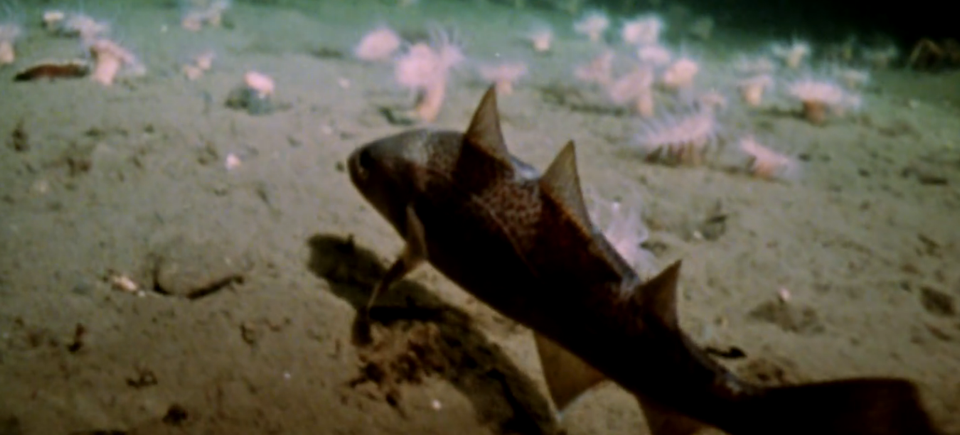 Explore the World Under the Ocean
The ocean is perhaps the most mysterious and spectacular part of our planet. Like a many-headed hydra, it can be serene and pristine one minute, only for that calmness to quickly give way to turbulent waves and chaotic storms.
The primordial origin of all life on Earth, our oceans continue to brim with excitement, featuring vicious sharks, majestic whales, playful dolphins, and, of course, Dory.
And, not unlike a Jules Verne novel, we're diving twenty thousand leagues under the sea to find a real leviathan in the form of five aquatic films about the amazing blue world that exists underneath us.
A Sea Turtle Story
Baby Sea Turtles are absolutely adorable. And, in this short documentary for kids(and adults!) we get a sneak peak into the lives of these tiny shelled wonders. So watch them paddle their way through life in this fun film.
A Sea Turtle Story, Kathy Shultz, provided by the National Film Board of Canada
Where the Bay Becomes the Sea
The Bay of Fundy is an area of water that lies between New Brunswick and Nova Scotia. It's a wondrous little ecosystem filled with schools of fish, waddling puffins, barking seals and, of course, human beings. A documentary about the importance of protecting our natural habitat, this film is a passioned plea for careful management of our oceanic eco-systems.
Where the Bay Becomes the Sea, John Brett, provided by the National Film Board of Canada
Life on Ice
The barren cold of the Arctic region is home to a plethora of plants and animals who call the frigid northern seas home. So get ready to experience a beautiful, snow covered world filled with families of narwals, fun-loving seals, ferocious walruses and much much more. With great underwater footage, this is a frozen wonderland you'll want to visit.
Life on Ice, William Hansen, provided by the National Film Board of Canada
Octopus Hunt
An exciting adventure deep in the ocean blue, follow a group of marine zoologists in their attempts to locate and study both an octopus and a wolf eel.  So grab your scuba gear and take a nautical plunge into the depths of the Pacific Ocean with this sea worthy documentary, as narrated by the deep-sea divers themselves.
Octopus Hunt, Bernard Devlin, provided by the National Film Board of Canada