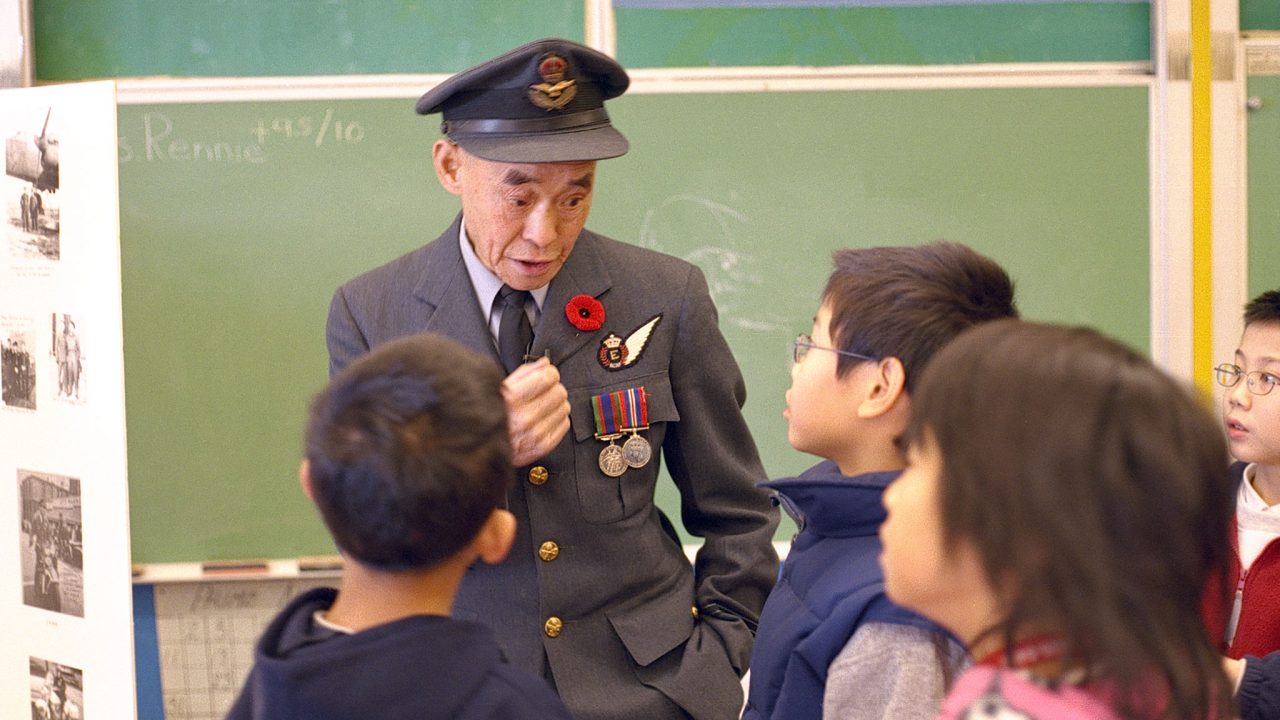 Anti-Asian Racism: What Can We Learn from Our Past?
School Subjects:
Civics/Citizenship – Human Rights
History and Civil Rights Education – Civil Rights and Freedoms
Social Studies – Social Policies and Programs
Educators play a key role in disrupting the patterns of hatred and intolerance through an anti-racist approach in their teaching practices.  
Keywords/Topics: Anti-Asian Racism; Diversity; Citizenship; Japanese Internment; Chinese Exclusion Act
Recommended Ages: 12+
The theme for Asian Heritage Month 2021 is "Recognition, Resilience, and Resolve." This is an occasion for people across Canada to recognize how the achievements and contributions of Asian Canadians have shaped what it means to live in a diverse and inclusive society.
Asian Heritage Month affords educators the opportunity to help students understand how Asian identities are defined, through country of origin, physical appearance or government policies and actions. The following titles from the NFB collection present a snapshot of what it means to navigate Asian identity in Canada, especially during periods of global conflict, systemic racism and personal crisis.
The experiences chronicled in these films cut deeply into the country's past practices of oppression and denial. They show how structural racism and systemic barriers contribute to hardship and suffering. People became scapegoats for global conflict or economic crisis, a recurring pattern when fear overtakes rational, critical thinking. Discussions with students should address how these are recurring patterns in history and what can be done to disrupt these destructive cycles.
Minoru: Memory of Exile and East of the Rockies are two works that explore a deeply troubling and uncomfortable chapter in Canadian history. These work effectively as companion pieces, showing the impact of the internment of Japanese Canadians during WWII. Using cause and consequence, students can assess how the displacement of Japanese-Canadian communities resulted in cultural dysphoria for younger generations, who lost their language and cultural identity as a way to diminish the pain of the past.
Minoru: Memory of Exile, Michael Fukushima, provided by the National Film Board of Canada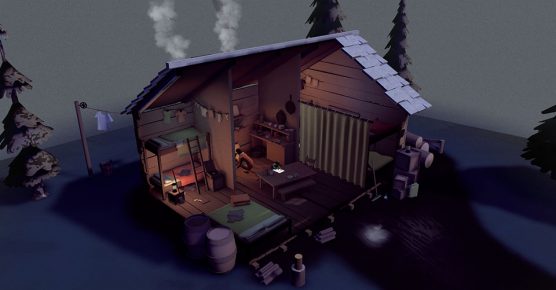 In Minoru, the protagonist and his family are eventually repatriated to Japan where he finds that he does not cease being an outsider; only now, he represents an unspoken sense of shame to others around him. East of the Rockies, based on Joy Kogawa's childhood memories of internment, shows how survivors navigate that hard road between remembering and reconciling with the past. The augmented reality of East of the Rockies brings a compelling level of intimacy to the story of Yuki during her family's internment at Slocan Internment Camp.  A study guide for East of the Rockies is available for CAMPUS subscribers.
Unwanted Soldiers and In the Shadow of Gold Mountain provide strong entry points for inquiry regarding civic engagement. In Unwanted Soldiers, viewers learn about Chinese Canadians who enlisted for service during World War II, encountering both resistance from enlistment officers but also some blowback from their own community, incredulous that they would demonstrate any loyalty for a country that had none for them. In the Shadow of Gold Mountain documents the arrival of Chinese migrant workers whose labour contributed to the completion of the CPR, as well as the subsequent head tax and the Exclusion Act, and then the campaign for redress that began in the 1980s.
Unwanted Soldiers, Jari Osborne, provided by the National Film Board of Canada
In the Shadow of Gold Mountain, Karen Cho, provided by the National Film Board of Canada
The past year has shown how crucial it is to celebrate culture, understand history and stand firm against all forms of hatred and discrimination. Historical distance provides the objectivity to recognize what went wrong before. Can we hold ourselves and others accountable to ensure that these incidents do not repeat themselves in the future?
Apply the lessons learned here to assess the impacts of systemic barriers that marginalize groups in society. These resources will result in meaningful discussions with students about why history matters and why a consistent approach is needed to tamp down intolerance and injustice.
For more classroom resources on Minoru and In the Shadow of Gold Mountain, click here for the mini-lessons.
Mini-Lesson for Minoru: Memory of Exile – The Japanese Internment and Generational Identity
Mini-Lesson for In the Shadow of Gold Mountain – The Power of an Apology
Pour lire cet article en français, cliquez ici.
Jse-Che Lam is a Toronto-based secondary school educator who teaches English, politics and history. Her interests include origin stories, Canadian-produced documentaries and perfecting homemade dumplings from as many cultural backgrounds as possible.
Discover more Educational blog posts | Watch educational films on NFB Education | Subscribe to the NFB Education Newsletter | Follow NFB Education on Facebook | Follow NFB Education on Twitter | Follow NFB Education on Pinterest