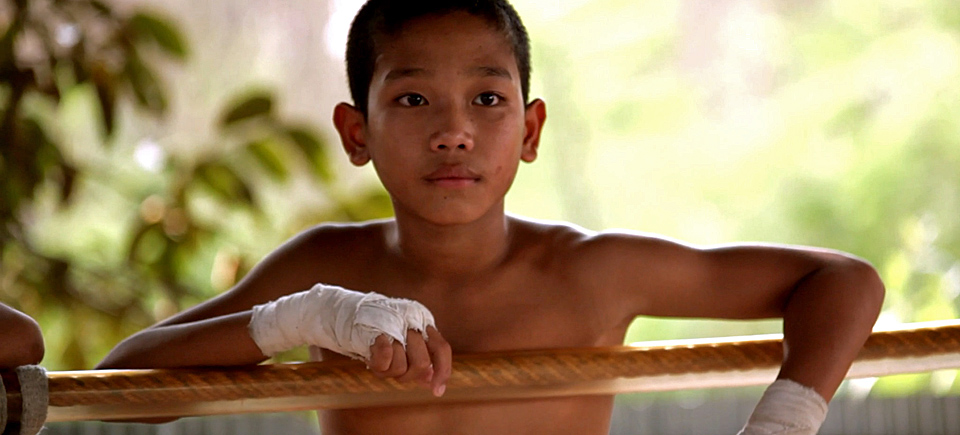 NFB Fight Club: Boxing, Part 2 | Fists of Pride, Boxing Girls of Kabul, Klitschko
In this second installment of NFB Fight Club, which celebrates the complex world of combat sports as portrayed in films available on NFB.ca, we look at 3 vastly different docs about boxing.
Children Muay Thai boxers, female Afghan boxers and heavy-weight champion boxing brothers… there's certainly a little something in here to knock-out your hankering for a good boxing story.
Fists of Pride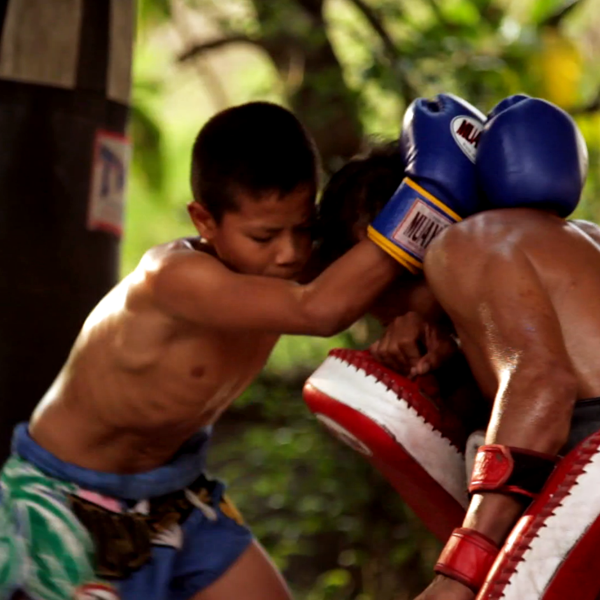 This Hélène Choquette documentary takes us to a boxing camp in the town of Mae Sot, on the Thai-Burmese border. There, young boys from Burma's Karen minority, sons of poor immigrant workers, are training to fight against Thai boys in boxing matches presented during the local Water Festival.
Although the rivalry between Thai and Burmese fighters is real and long-standing, one is clearly the underdog. As Panda, one of the four boys featured in the film succinctly puts it, "They are rich, we are poor. That's all." That being said, the desperate posture Karen families often find themselves in perversely make Karen Hill Tribe boys "very easy to train," according to the camp coaches. "Anything is fine with them," one of them says, "because they expect very little."
Indeed, boxing camps are often these kids' only real option to avoid child trafficking, a real plague in border towns. (Approximately 100 Burmese kids are sold to Thailand every month.) Buoyed by its highly charismatic pint-sized fighters, Fists of Pride offers a compelling, often heart-wrenching look at the most universal of boxing tales: when stepping into the ring provides a way for those with nothing to make something of themselves. Even if it's just a bit of rice for the family to survive.
Fists of Pride, Hélène Choquette, provided by the National Film Board of Canada
The Boxing Girls of Kabul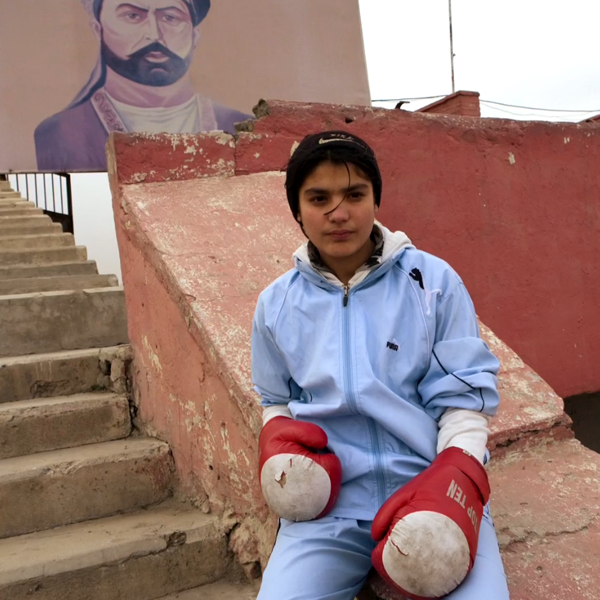 This powerful doc introduces us to a group of Afghan women who have, against all odds, chosen the unlikely occupation of pro boxing. The film follows 3 of these gutsy ladies as they train in Kabul and attend competition in nearby Kazakhstan and Vietnam, fighting for a spot in the 2012 Olympics in London.
Everything, from unsupportive family members to kidnapping threats, underlines the fragility of this dream. The national stadium where they train was once the prime venue for the Taliban's stoning, lashing and execution of women. It's a spooky, threadbare place, but the girls train with all their might. In Vietnam, one of the fighter exclaims: "It was the first time I had seen a ring, and there I was, climbing into it!"
Watching them, defiant, gloved and tracksuited, you realize a handful of boxing girls cannot change the fate of millions, in a country where women still don't have access to the most basic human rights, but these girls are nonetheless models of strength, courage, determination for anyone.
The Boxing Girls of Kabul, Ariel Nasr, provided by the National Film Board of Canada
Klitschko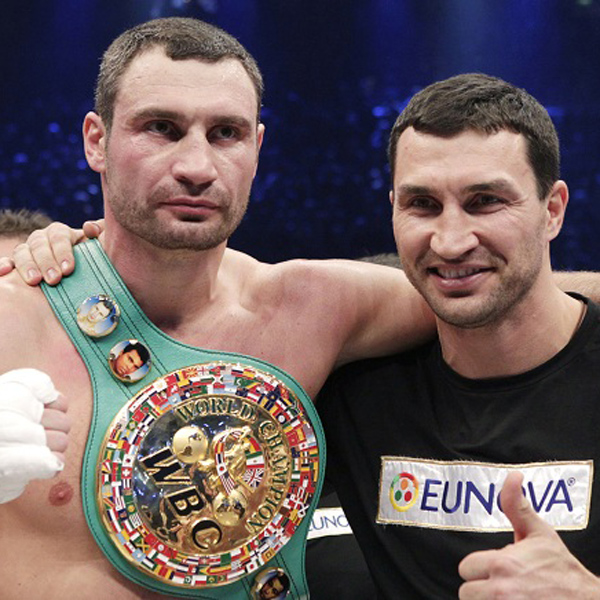 According to American film executive Colin Hart, six-foot-six Ukrainian brothers Vitali and Wladimir Klitschko are almost too nice to have a film made about them. "These guys haven't stabbed anyone, bitten off anyone's ear or been arrested and jailed for gun or drug possession," he said, tongue-in-cheek. "How can you make a movie?"
Indeed, neither of these guys are your run-of-the-mill rabble-rousing boxer. The brothers moved to Germany from the Ukraine in 1996 to begin careers in heavyweight boxing, and the sport was never the same. After a decade-and-a-half reign over the ring, the Klitschkos made history in 2008, becoming the first brothers in the sport to hold world titles at the same time. Through an engaging mix of candid interviews and fight footage, the film explores their humble beginnings in Soviet Ukraine to their rise to stardom and domination of heavyweight prize fighting.
Just who are these articulate, chess-playing gents of boxing, each with a PhD and fluent in 4 languages? Will Wladimir dominate heavyweight boxing for another 5 years; and will Vitali, the politician, someday become the President of Ukraine? Will they really honour the promise they made to their mother to never fight each other? Watch on to find out.
Klitschko, Sebastian Dehnhardt, provided by the National Film Board of Canada