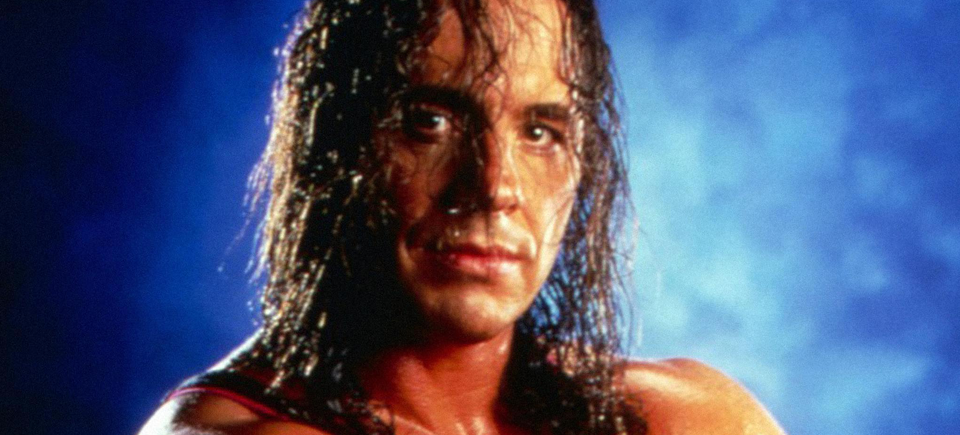 Get Ready to Rumble with 5 Combat Sport Films
From Rocky to Fight Club to The Wrestler, films and combat sports have always come together like peanut butter and a well placed punch to the face.
Whether in a boxing ring, a squared circle or an octagon, these enthralling stories of combat and perseverance have always connected to us on an almost primal level. It's only natural, then, that we searched deep underneath the NFB archival ring to find an entire roster of combat sports related films that are guaranteed to pop any crowd. So, enough with the opening act, and let's get ready to rumble with our main event list of 5 films all about wrestling, boxing, and MMA.
Hitman Hart: Wrestling with Shadows
This is the film WWE, quite literally, does not want you to see.
When it comes to Canadian professional wrestlers, Bret "The Hitman" Hart was the best there was, the best there is, and the best there ever will be. And, for a year in the mid-90s, director Paul Jay was given unprecedented access to the life of the Excellence of Execution himself.
A 5 star documentary and recommended watching for any long-time wrestling observer, this introspective doc digs deep into the life of this extradorinaiy athlete, documenting his trials, his tribulations, his battles with notorious pro wrestling promoter Vince McMahon, and finally culminating in the Montreal screwjob – the most famous event in the history of pro wrestling, and revealing to the viewer exactly what really happened on that legendary day.
Hitman Hart: Wrestling with Shadows, Paul Jay, provided by the National Film Board of Canada
Fight
Let's head to Winnipeg and introduce ourselves to high school teacher and former boxer, Randy Baleski. Baleski works with troubled and at-risk kids, and uses his boxing background as a way to inspire them and help them grow. So get in the ring with this unexpectedly heartwarming film.
Fight, Ervin Chartrand, provided by the National Film Board of Canada
Last Woman Standing
An award-winning film that follows the epic journey of two world champion Canadian boxers: Ariane Fortin and Mary Spence. Ariane and Mary are both the best of friends and world class warriors, and they must put everything on the line, including their own friendship, for a chance to make it to the 2012 summer Olympics.