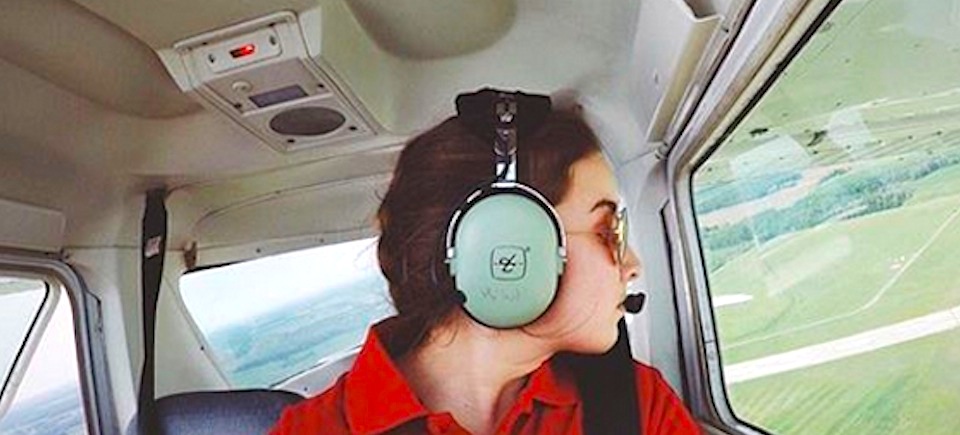 Feature Docs Take Flight at NFB
Updated September 17, 2015
The Toronto International Film Festival, which kicked off on September 10, is celebrating its 40th birthday with a program that boasts one of the biggest documentary sections in the event's history.
Among the non-fiction titles getting world premieres is a much anticipated feature doc from Pacific & Yukon Studio, Ninth Floor, directed by Mina Shum, noted for hit features like Double Happiness.
Shum reopens the file on the infamous Sir George Williams Riot of 1969, the most explosive student uprising in Canadian history, inventively referencing the taut political thrillers of the 70s. It joins a growing list of recent and upcoming releases that are consolidating the NFB's reputation as a centre for contemporary documentary innovation.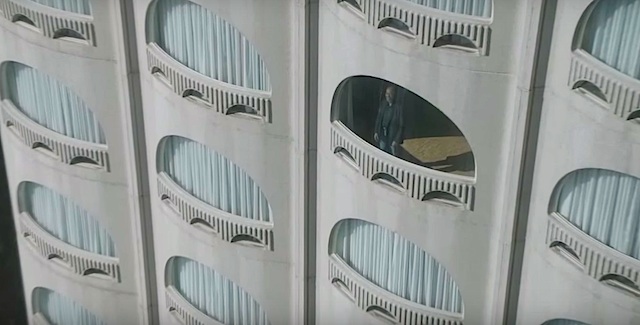 "Ninth Floor could not have been made without the National Film Board," says Shum. "All the important questions that this film puts on the table, about how we treat and see each other, would not have been expressed in this particular way without the NFB. And I love it that my producer Selwyn Jacob is such a fan of Hitchcock and Truffaut. It's been liberating to work with a documentary producer who embraces all the creative possibilities of cinema."
Steering non-fiction into new territory
Documentary cinema has been a central pillar of NFB production from the get-go — the founding commissioner John Grierson is said to have invented the term "documentary — and with feature-length docs now claiming more big screen time at international festivals like TIFF, the NFB has been steering the genre into interesting new creative territory.
With My Prairie Home, a 2014 Ontario Studio release that screened at Sundance, director Chelsea McMullan injected poignant lyricism into the non-fiction feature, punctuating her artful profile of transgendered performer Rae Spoon with stylish musical numbers. "My Prairie Home defies labels," says the Los Angeles Times. "It is beautiful and deeply personal cinematic poetry… part documentary and part avant-garde music video." Photo by Maya Bankovic.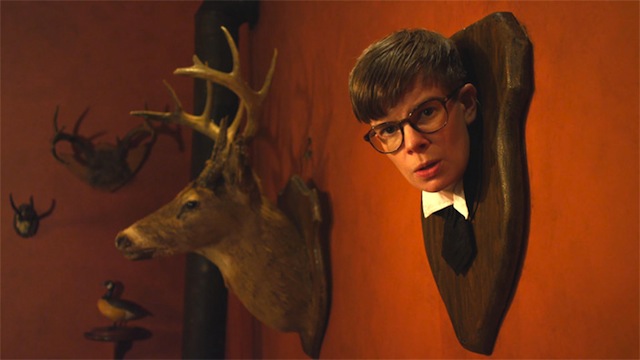 Meanwhile the NFB French Program has been producing edgy feature docs like The Amina Profile, in which director Sylvie Deraspe investigates the phenomenon of social media through the intriguing case of the Gay Girl in Damascus, a hoax whereby American Tom McMaster fashioned a fictitious online identity as a young Syrian lesbian.
NFB/CFC Creative Doc Lab
Back in 2012 actor/director Sarah Polley blazed her own creative trail for the long-form docuementary with Stories We Tell, a much-lauded memoir doc that made inspired use of recreations. In a five-star review for The Guardian, film critic Peter Bradshaw tipped his hat to Polley's "formidable composure" when it came to juxtaposing authentic with faux archival.
Polley  is one of several filmmakers to have made feature docs  through the Creative Doc Lab, a partnership between the NFB with Canadian Film Centre that carves out a space for talented documentarians to explore creative strategies for big screen storytelling with the support and insights of top industry talent.
The third incarnation of the Creative Doc Lab gets underway at TIFF where this year's participating filmmakers — Nisha Pahuja, Josephine Anderson, Noam Gonick, and Pablo Alvarez-Mesa — are taking part in story labs conducted by Laura Michalchyshyn, the Canadian producer who co-founded Sundance Productions with Robert Redford; Christina Rogers, the former head of sales and marketing at NFB who now oversees international sales at Magnolia Pictures; and Maureen Ryan, the New York-based producer behind acclaimed docs like Man on Wire and Project Nim.
Non-fiction gets animated
The slate of upcoming projects promises to continue the innovative trend. With WALL, scheduled for a spring release from the Northwest Studio, the NFB is making its very first feature-length animated documentary. Based on a monologue by British playwright David Hare, it tackles the contentious subject of Israeli/West Bank barrier, with Calgary-based director Cam Christiansen incorporating footage shot on location in the Mideast into his original animation.
Meanwhile poised for release from the Quebec-Atlantic Studio are two feature docs shot on location in East Africa — Anjali Nayar's Gun Runners, which charts eight turbulent years in the lives of two young Kenyans, participants in a guns-for-amnesty scheme, and Andrea Dorfman's 160 Girls, which explores a landmark legal ruling on children's rights with an unusual marriage of animation and live action footage.
Moving to the Ontario Studio, director Tiffany Hsiung is nearing completion on her first feature doc The Apology, an ambitious project about WWII sexual slavery in Japanese-occupied Asia that's being cut by the seasoned features editor Mary Stephen, a long-time collaborator of the late New Wave auteur Eric Rohmer. Also at Ontario Studio, Astra Taylor, the brain behind the 2008 hit Examined Life, has recently begun production on What is Democracy?, a documentary essay inspired by her experience with Occupy Wall Street — and Tess Girard has just completed principal photography on As the Crow Flies, a poetic feature doc about girls who get their pilot's licence at summer cadet camp.
"The NFB has given me enormous freedom and support," says Girard. "My producer Lea Marin, while thoroughly engaged with the whole filmmaking process, has allowed me free rein to be playful and creative with visual metaphor. That's exciting for a filmmaker working in documentary." Featured photos by Tess Girard.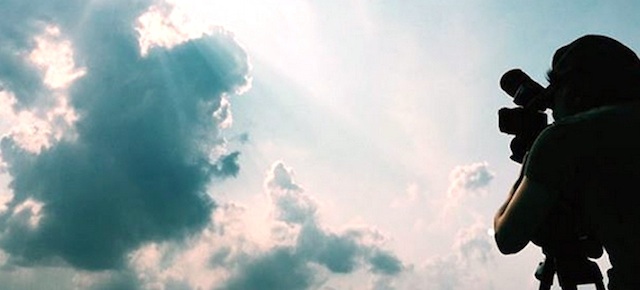 Click here to watch the trailer for Ninth Floor and get TIFF screening info.