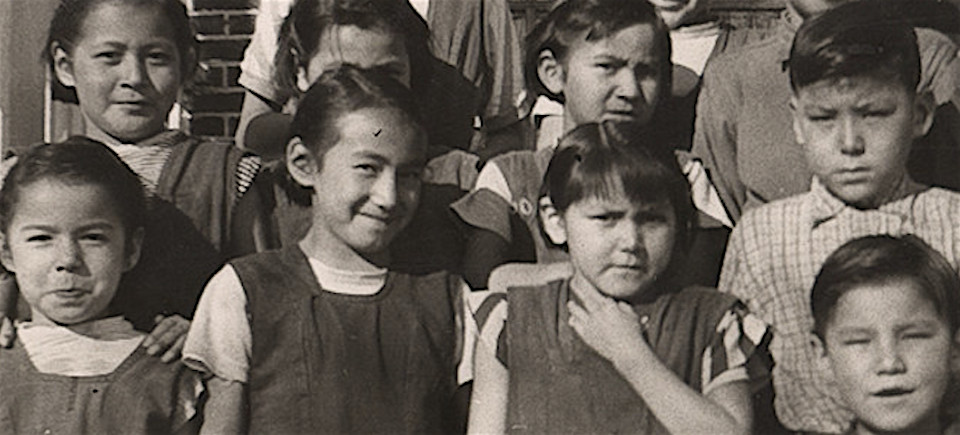 NFB Shines at Canada's Fall Festivals
Autumn is film festival season in Canada and the NFB English Program is embarking on the busy fall circuit with over a dozen new releases — an ambitious slate that includes major new work from Alanis Obomsawin, a trio of films offering fresh perspectives on food security, an unusual organ transplant story, and the latest crop of vanguard animation from the NFB Hothouse program.
Obomsawin and Fleming Bring New Work to TIFF
In a career spanning over four decades, Alanis Obomsawin has created a vital documentary record of Indigenous culture and experience, establishing a reputation as one of Canada's most important filmmakers. With We Can't Make the Same Mistake Twice (above), she once again fixes her gaze on the lives of First Nations children, the subject of her ground breaking debut, the 1971 release Christmas at Moose Factory, one of the first Canadian films to privilege an authentic Indigenous point of view.
We Can't Make the Same Mistake Twice, which is already garnering enthusiastic advance praise, gets its world premiere at the Toronto International Film Festival. Crafted with customary passion and attention to detail, it chronicles the events leading up to a recent historic decision by Canada's Human Rights Commission, which determined that Canada systematically discriminates against First Nations children by underfunding on-reserve child welfare programs. Central to the story is a figure who's emblematic of the vibrant new wave of Indigenous leaders — Cindy Blackstock (above), the tireless director of the First Nations Child and Family Caring Society of Canada.
In launching her new work in Toronto, Obomsawin renews a longstanding association with TIFF, a festival that has championed her work for decades. It was at TIFF that her masterwork Kanehsatake: 270 Years of Resistance got its world premiere in 1993, winning the award for Best Canadian Feature. We Can't Make the Same Mistake Twice will go on from TIFF to screen at the Atlantic Film Festival, Cinéfest Sudbury, the Vancouver and Calgary International Film Festivals.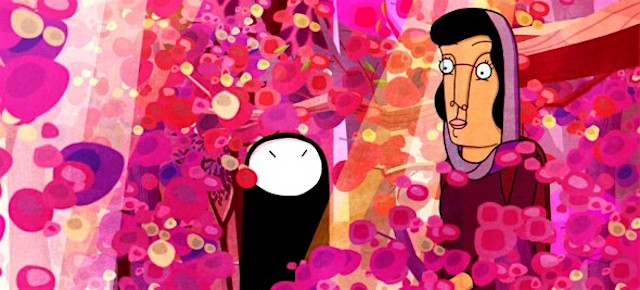 Also showcased at TIFF 2016 is Ann Marie Fleming's animated feature Window Horses (above), the intriguing tale of a young Canadian poet attending a literary festival in Iran. Written and directed by Fleming, it features the voices of Sandra Oh, Ellen Page, and Don McKellar. Co-produced by Stickgirl Productions (Ann Marie Fleming), Sandra Oh and the NFB (producers, Shirley Vercruysse and Michael Fukushima), Window Horses launched this spring at the Annecy International Animation Festival in France, and goes on from TIFF to open the Ottawa International Animation Festival on September 21. Watch for it too at the Vancouver and Calgary International Film Festivals.
Completing the NFB offering at TIFF is Theodore Ushev's animation Blind Vaysha, which won both the Jury and Junior Jury Awards at Annecy in June – and the world premiere of Hand.Line.Cod., an exquisite short doc about the revival of sustainable pre- industrial fishing practices in coastal Newfoundland. The shoot brought St. John's director Justin Simms to Fogo Island where Colin Low, one of the visionary thinkers behind Challenge for Change, made the landmark Fogo Island films in the 1960s.
Reel Food!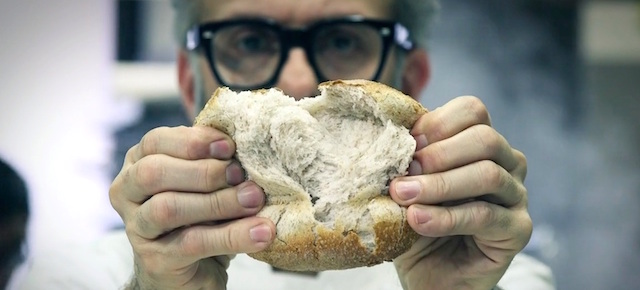 Hand.Line.Cod. is one of several NFB titles screening at the 2016 edition of the Atlantic Film Festival that address issues of food sustainability and justice. On September 19 it will form part of a special double bill, as the opening short for Peter Svatek's feature doc Theatre of Life (above), which screens in Halifax days after its world premiere in San Sebastian, Spain. Starring Massimo Bottura, "the Jimi Hendrix of Italian chefs," it's the remarkable story of the Refettorio Ambrosiano, the community kitchen Bottura ran in conjunction with the 2015 Universal Exposition in Milan. When invited to participate in the event, organized under the banner of food sustainability, Bottura created a dining room where the city's most vulnerable residents were served gourmet meals prepared by star chefs who created menus exclusively from leftover food waste from the official site. Canadians John Winter Russell and Jeremy Charles were among Bottura's many guest chefs. Theatre of Life is co-produced by the NFB (producer, Annette Clarke) and Triplex Film (producer, Josette Gauthier) in association with Montreal's Phi Films.
The same double bill — Theatre of Life and Hand.Line.Cod. — will screen on September 25 in St. John's as part of an ongoing partnership between the NFB and the St. John's Arts & Culture Centre.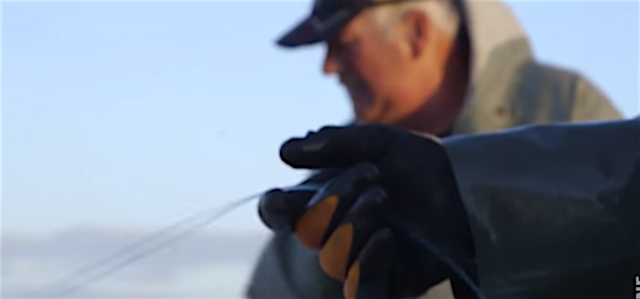 And making its world premiere at the AFF is Bluefin, another doc that tackles food sustainability. PEI-based filmmaker John Hopkins examine the uncertain fate of the Atlantic Bluefin Tuna — prized by commercial and recreational fishermen alike but threatened by unsustainable harvesting — juxtaposing expert interviews with spectacular underwater footage of the sea giant in its natural habitat.
AFF Pays Tribute to NFB
Theatre of Life, Bluefin and Hand.Line.Cod. are all part of the AFF's 2016 tribute to the NFB – a series of screenings that honour a relationship going back to 1981 when the NFB lent its support to the inaugural edition of the festival.
The tribute boasts three world premieres in addition to Bluefin. Mabel, by Halifax filmmaker Teresa MacInnes, is an affectionate homage to a trailblazing rural hairdresser. The animated short Mystery of the Secret Room plunges viewers into the imaginary universe of a child whose mother is diagnosed with mental illness, uniting the talents of Newfoundland writer/director Wanda Nolan and animation artist Claire Blanchet. And with The Gift, co-produced with Edmonton's ID Productions, Niobe Thompson offers a moving glimpse into the world of organ transplant medicine.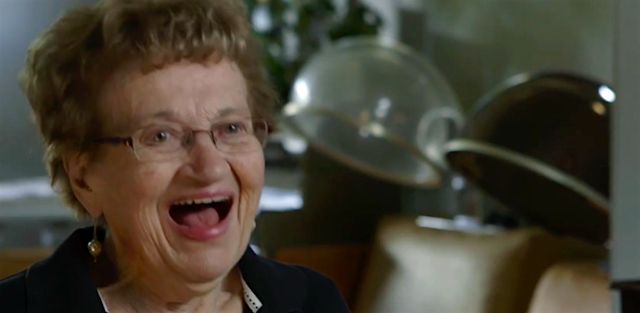 Also featured in the AFF tribute are two releases that won acclaim at Hot Docs this spring — Anjali Nayar's first feature doc Gun Runners, set in the conflict zones of Kenya's Rift Valley, which charts the destiny of young cattle rustlers who turn their back on violence to train as world class long distance runners: and Angry Inuk, Alethea Arnaquq-Baril's lively riposte to the anti-sealing campaign, which nabbed both the Vimeo On Demand Audience Award and Canadian Documentary Promotion Award at Hot Docs. Angry Inuk will kick off this year's edition of imagineNATIVE, the world's leading showcase for Indigenous film. The 2016 program features several NFB releases: full details still to come.
Rounding out the AFF showcase is new work from three alumnae of Hot House, the NFB's celebrated animation apprenticeship program – Duncan Major's Little Big Bang; Curtis Horsburgh's Fyoog; and Catherine Dubeau's Mindfork – and a pair of NFB classics from Nova Scotian filmmakers: Janice Platt's The Trumpeter (1986) and Sylvia Hamilton's Speak It! From the Heart of Black Nova Scotia (1992).
New Auteur Animation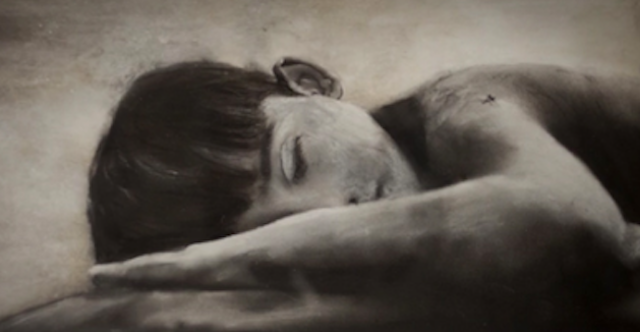 The work of NFB filmmakers has always loomed large at the Ottawa International Animation Festival, and Canada's public producer is making a particularly strong showing at the 2016 40th anniversary edition of the event. The festival kicks off on September 21 with a gala screening of Ann Marie Fleming's animated feature Window Horses, and the five-day program will showcase no fewer than four new films from Hot House filmmakers —Lorna Kirk's Him (above) along with Little Big Bang, Fyoog and Mindfork.
Now in its 11th season, Hot House was established in 2003 has mentored over 60 young film animators. Among its alumna are Patrick Doyon, who received an Oscar nomination for Sunday/Dimanche, and Howie Shia, whose Hot House film Flutter won the Open Entries Grand Prize at the Tokyo Anime Awards. The mentoring director of the 11th edition was Malcolm Sutherland, who participated in Hot House 1.
I Am Here, the latest work from award-winning animator Eoin Duffy, whose 2013 film The Missing Scarf was shortlisted for the 86th Academy Awards, get its first outing at the Vancouver International Film Festival.
Limit is the Sky Chases Fort Mac Dream
When director/cinematographer Julia Ivanova first visited Fort McMurray four years ago, it was the red-hot hub of Canada's oil patch, viewed as El Dorado by the thousands of young people flocking into town yearly from around the globe in the hope of making a lucrative new start in life. Since then the city has undergone two major shocks — a sharp drop in global oil prices followed by one of the most destructive wildfires in Canadian history.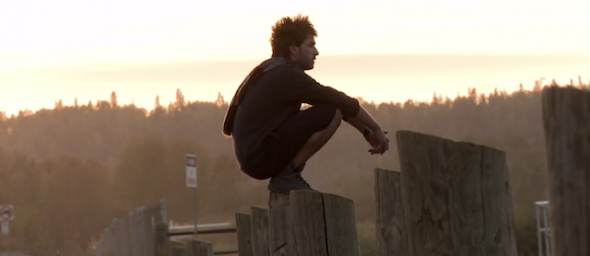 Ivanova has observed these dramatic shifts in the town's fortunes with a keen eye, and with Limit is the Sky, premiering at this year's Calgary International Film Festival, she explores the unique frontier ethos of the place from the perspective of young people chasing the Fort Mac dream — for better or worse.
Limit is the Sky in one of several feature-length docs slated for a fall launch. Watch for news on Charles Officer's Unarmed Verses (below), featuring talented young people from a Toronto housing project on the eve of a redevelopment that will displace residents for years to come; Marie Clement's The Road Forward, a rousing musical doc inspired by a legendary Indigenous newspaper; and Birth of A Family, a redemptive and powerful personal account of the so-called sixties scoop, which saw thousands of First Nations babies removed from their birth mothers. The project was initiated by writer and journalist Betty Ann Adam, who shares a writing credit on the film with director Tasha Hubbard.